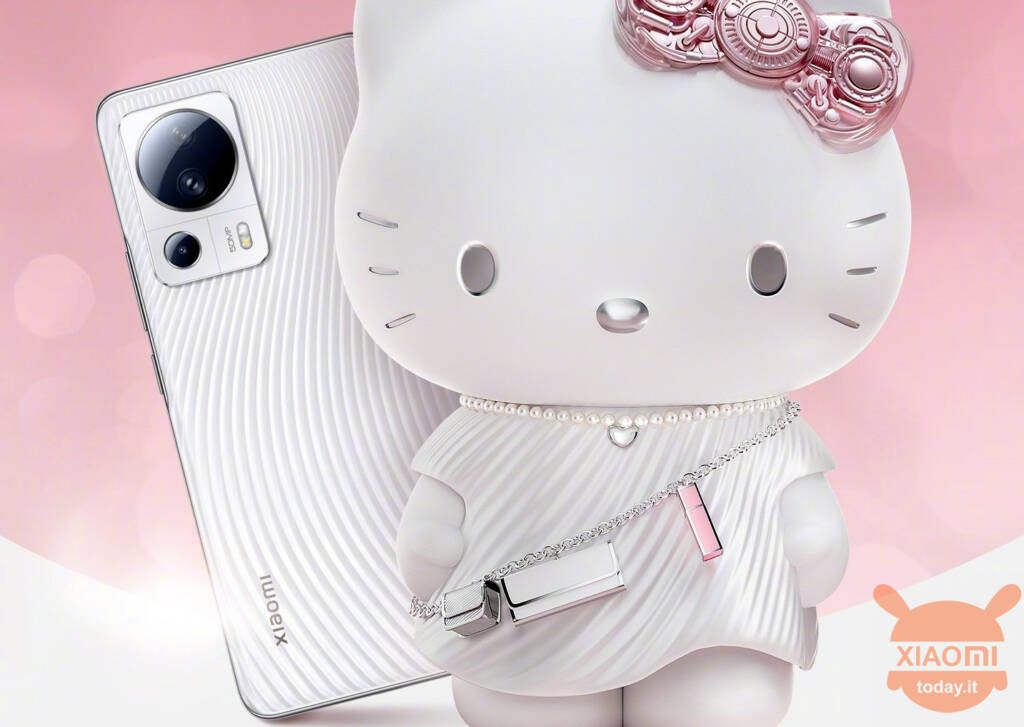 This morning, Xiaomi Mobile's official account on Weibo (the Chinese Twitter) officially announced that it will release the next Xiaomi Civi 2 at 14:00 pm on September 27th.
Xiaomi Civi 2 coming next week: there will also be a Hello Kitty version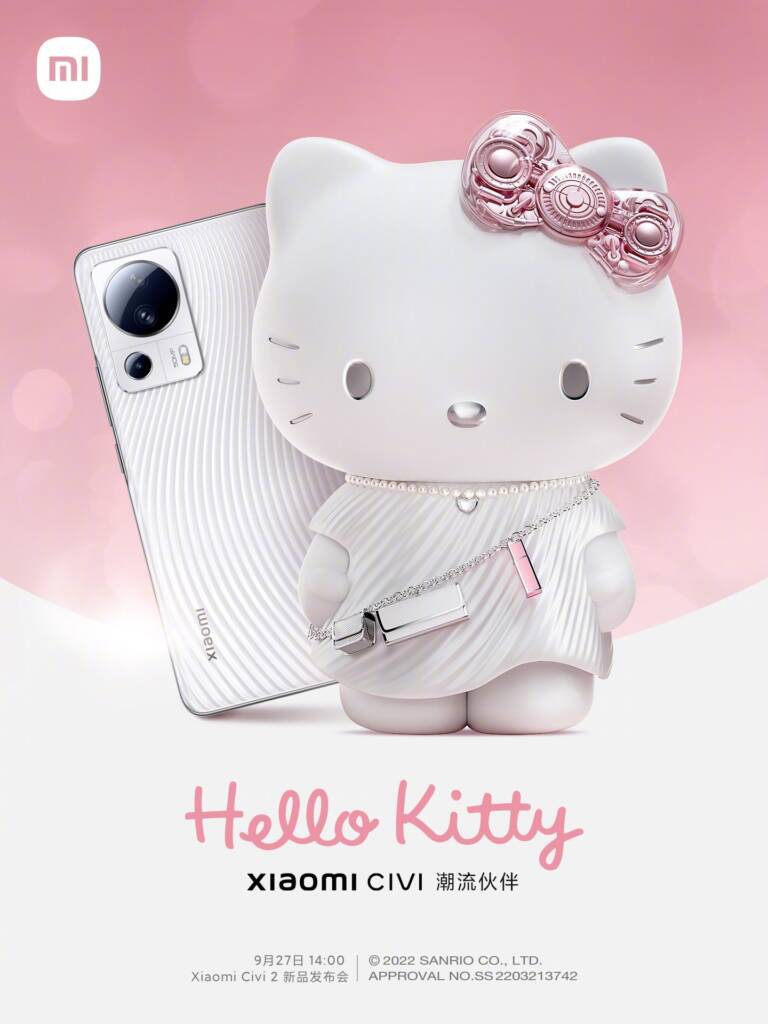 Subsequently, the brand also released the first real image of the smartphone and announced a partnership with the Hello Kitty brand. The two companies will then go on to launch a device designed in collaboration
In any case, as can be seen from the poster, the ripple effect on the back of the Xiaomi Civi 2 is very Hello Kitty style. But at the moment it is not clear if this time a set version with different accessories will be launched, including the one shown in the photos.
As for the design of the mobile phone, it can be seen that the rear camera module on board the Xiaomi Civi 2 inherits part of the design language of the Xiaomi 12, that is, it introduces a demarcation line of the lenses and continues to be equipped with a three-camera solution .
However, the two cameras above are placed in the same lens and looking at them from the side it seems to see Hello Kitty's eyes.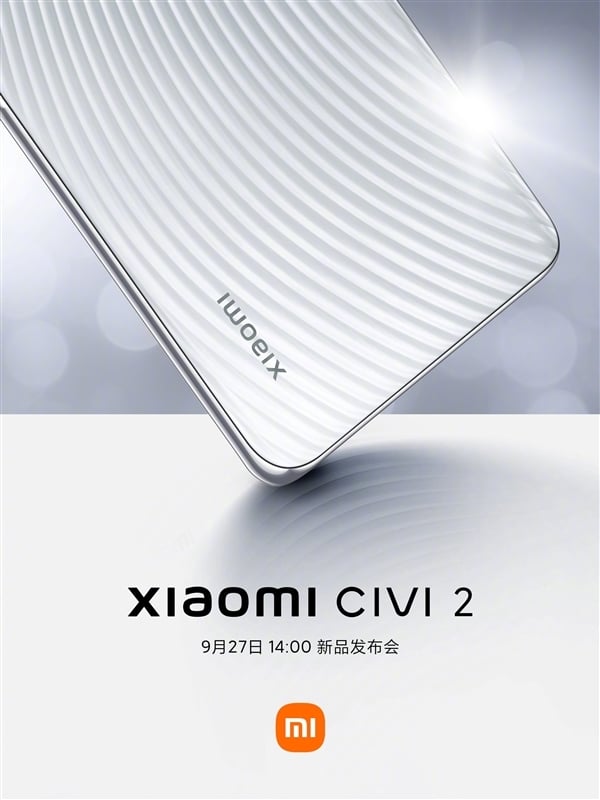 Also from the camera module, we can also see a wording that suggests that the Xiaomi Civi 2 will be equipped with a 50 megapixel main camera. According to the latest from China, this 50MP camera could use the Sony IMX707 sensor or alternatively the Sony IMX766 sensor.
As for performance, it was revealed that the phone will be equipped with the next generation Snapdragon 7 processor manufactured by Qualcomm. This chipset is built with Samsung's 4nm manufacturing process, and is expected to outperform the previous generation Snapdragon 778G. In addition, his ISP is also expected to see an upgrade, which means better quality of the photos taken.
30 November 2022 7: 55

Amazon.it
Price updated on: 30 November 2022 7:55