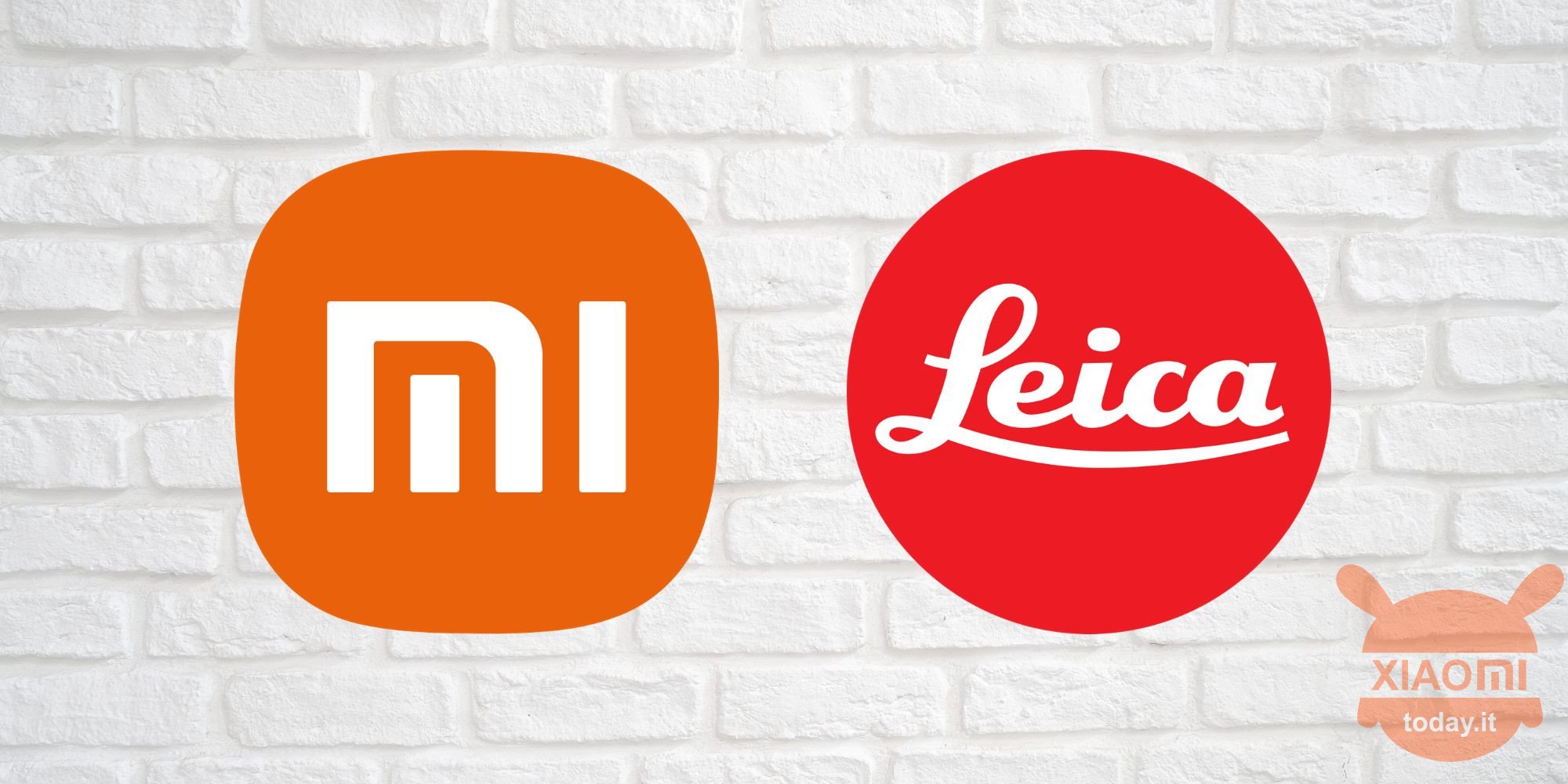 Xiaomi seems to have confirmed the partnership with Leica. After the first signs, at first with Hasselblad like OnePlus and later with Leica itself, it really seems that the Chinese giant wants to take a step forward as regards the photographic sector. There MIUI it is an optimized Android skin (although it could be done better) but nevertheless, on the camera side, there are some significant flaws. Today a well-known leaker, Digital Chat Station, announced and confirmed that Xiaomi will enter into a partnership with Leica.
Xiaomi and Leica really seem to want to forge a partnership. Smartphone cameras will make a considerable leap forward
On the social Weibo, this morning, Digital Chat Station would have confirmed the will of Xiaomi and Leica to collaborate. Clearly, this collaboration will see the birth of a super performing device from a photographic point of view. It goes without saying that it will be Xiaomi 12 to see Leica optics. The next top of the range, according to rumors, should be presented for the Chinese market in December. As for the Global market, on the other hand, we will talk about it again early months of 2022. But having said that, in what the collaboration will consist of Xiaomi x Leica?
The collaboration of the brand with Leica could be explicit from two points of view. The first concerns the software side: as happened to OnePlus, the two companies could join forces to study a better algorithm than the current one to be integrated with MIUI. In our opinion, this could be the best solution as the optics (therefore the actual sensors) that Xiaomi uses are already well-made.
The second hypothesis, on the other hand, is precisely that which provides for a collaboration hardware side. Optics e custom lenses for the cameras of the next flagship. This possibility seems the most plausible on the other hand, given Leica's experience in the field of cameras. A few more weeks and we will know the truth
Xiaomi 11T 5G | 8 GB - 256 GB | Grey
39 used by 283,07 €
27 January 2023 7: 35

Amazon.it
Price updated on: January 27, 2023 7:35