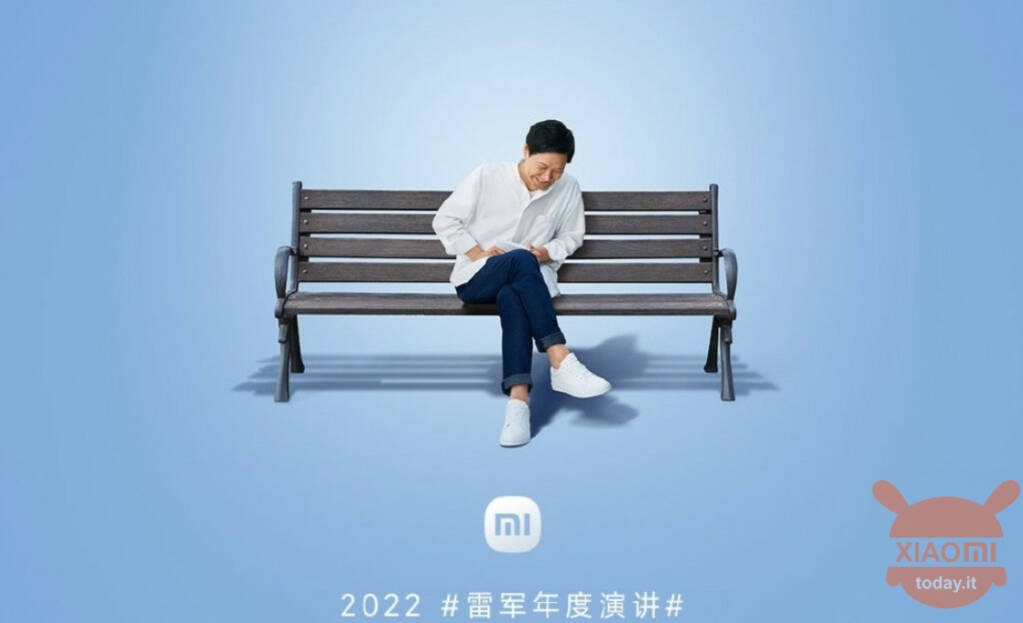 At 19:00 (Chinese time) on 11 August, the founder and president of Xiaomi, Lei Jun, will be the host of a new "Lei Jun Annual Lecture", or the annual speech of Lei Jun, already in its third edition. Since the news came out, many Chinese users have started asking questions about Lei Jun's next annual speech, and the president seems to have already answered some of them, revealing some important information; let's go and discover them together.
Xiaomi press conference confirmed for 11 August: new foldable and tablet are coming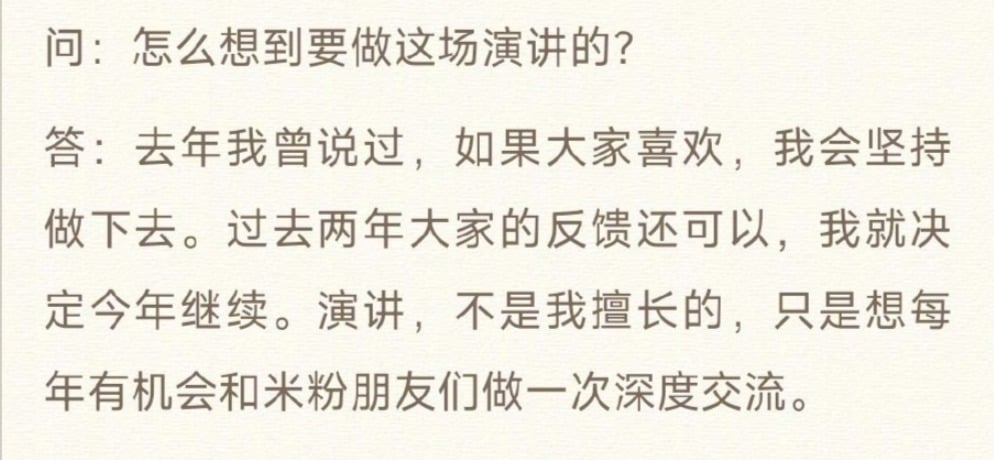 The first question asked by users was "How did you come up with the idea of ​​making this speech?". Lei Jun replied that "Last year I said that if everyone likes it, I will insist on continuing to do it. Over the past couple of years, everyone's feedback has been good, so I've decided to continue this year. Talking is not my specialty, I just want to have the opportunity to have an in-depth exchange with Mi Fan friends every year ".
As for the content of the speech, Lei Jun has revealed that this time he will be talking about something completely different, so it could be something we have never heard of before, stressing that we will not be disappointed.

According to previous reports, the speech will last about an hour and after the speech there will be a new product launch conference for the fall season. There will be many who will see the sunlight and it will take about three hours in total to introduce them all.
Also according to past revelations, this time the new smartphone with folding screen, the Xiaomi tablet and other products could be unveiled. Some information related to car production may also be announced.
In the end, Lei Jun was keen to announce that in addition to the products that will be unveiled at this conference, there are also many new products already under development that will be released below.
Now we just have to wait a couple of days and discover them together.
359,00

€

389,00

€
available
10 December 2022 3: 55

Amazon.it
Price updated on: 10 December 2022 3:55