Important result from Xiaomi: the Chinese company obtained the 266th place in the ranking Fortune Global 500 2022. The company, a world leader in consumer electronics and the third largest smartphone manufacturer in the world, continues to climb the list drawn up by Fortune magazine year after year. Let's find out more details.
Xiaomi continues its rise: the result in the Fortune Global 500 proves it
Having entered the aforementioned ranking in 2019, when it first appeared at position number 468, Xiaomi continues its climb in the Fortune Global 500 ranking. Only nine years after its foundation, the Chinese brand is one of the healthiest on the world scene . This list certifies it, where every year Xiaomi improves its ranking.
Two years ago it was 422nd, then in 2021 it reached number 338, and then reached position 266 just this year. Thanks to her turnover, which in 2021 reached truly significant figures: RMB 328,3 billion, with a growth of 33,5% compared to 2020. Net profit reached RMB 22 billion, an increase of 69,5%.
And that's not all, as last year the company's revenue increased by 33,7% compared to 2020, making up 49,8% of total revenue. Furthermore, in the first quarter of 2022 the percentage increased to 51,1%. This consistent growth is also due to the explosion of Xiaomi's AIoT products: the ecosystem of solutions around the brand's smartphones is remarkable.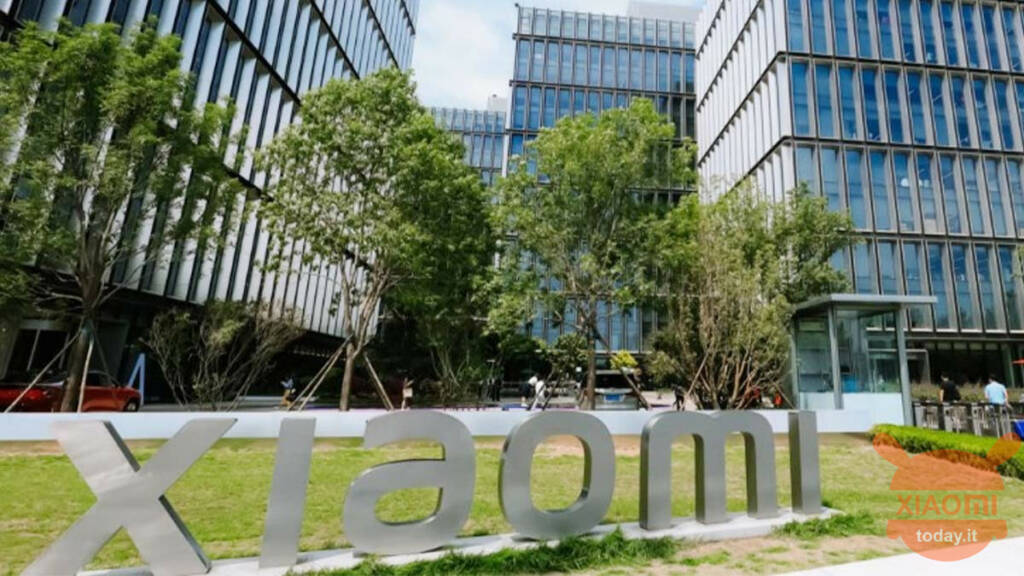 However, the fact remains that Xiaomi continues to be a huge power precisely with reference to smartphones: according to the Canalys report, in 2021 Xiaomi was awarded the third place in the global smartphone industry, with a market share of 14,1%. Indeed, the sales of Xiaomi smartphones have reached the first place in 14 markets. In 62 other markets, they are among the top five choices.
Still with reference to smartphones, but high-end ones, the number of Xiaomi smartphone shipments has risen by about 13% of total shipments (almost double compared to the previous year). In all this, Xiaomi continues to commit itself to investments for research and for the creation of high quality products at affordable prices, so that its innovative technologies can reach an ever-increasing number of people.
What is the Fortune Global 500
Il Fortune Global 500 it is an index, an annual ranking in which a list of the top 500 in the world is drawn up. This is measured on the basis of their revenues. The ranking is compiled and published annually by Fortune magazine.
Companies are ranked based on total revenue for their respective fiscal years ending March 31, 2022 or earlier. All companies on the list must publish financial data and disclose some or all of their data to a government agency. The figures are those reported and the comparison is with the figures of the previous year, as originally reported for that year. Fortune does not restate the previous year's figures based on accounting changes.
The Fortune Global 500 is the annual ranking of 500 largest companies worldwide based on total turnover, while the Fortune 500 is exclusively for US companies. Revenue data includes consolidated branches and declared revenue from discontinued operations, but excludes excise duties. For banks, revenue is the sum of gross interest income and gross non-interest income. For insurance companies, revenues include premiums and annuities, investment income, realized capital gains or losses and other revenues, but excludes deposits.
Profits are shown net of taxes, receivables or extraordinary charges, the cumulative effects of accounting changes and non-controlling (minority) shareholdings, but before preferred dividends. Figures in brackets indicate a loss. Profit decreases above 100% reflect the shift from 2020 profits to 2021 losses. comparable. The profits of mutual insurance companies are based on legal accounting. Revenue and earnings figures for non-US companies have been translated into US dollars at the average exchange rate for each company's fiscal year (ended December 31, 2021, unless otherwise stated).
Xiaomi 12 - Smartphone 8 + 128GB, 6.28 "120Hz AMOLED Display, Snapdragon 8 Gen 1, 50MP + 13MP + 5MP Camera ...
3 used by 531,38 €
599,90

€

799,90

€
available
25 November 2022 7: 22

Amazon.it
Price updated on: 25 November 2022 7:22