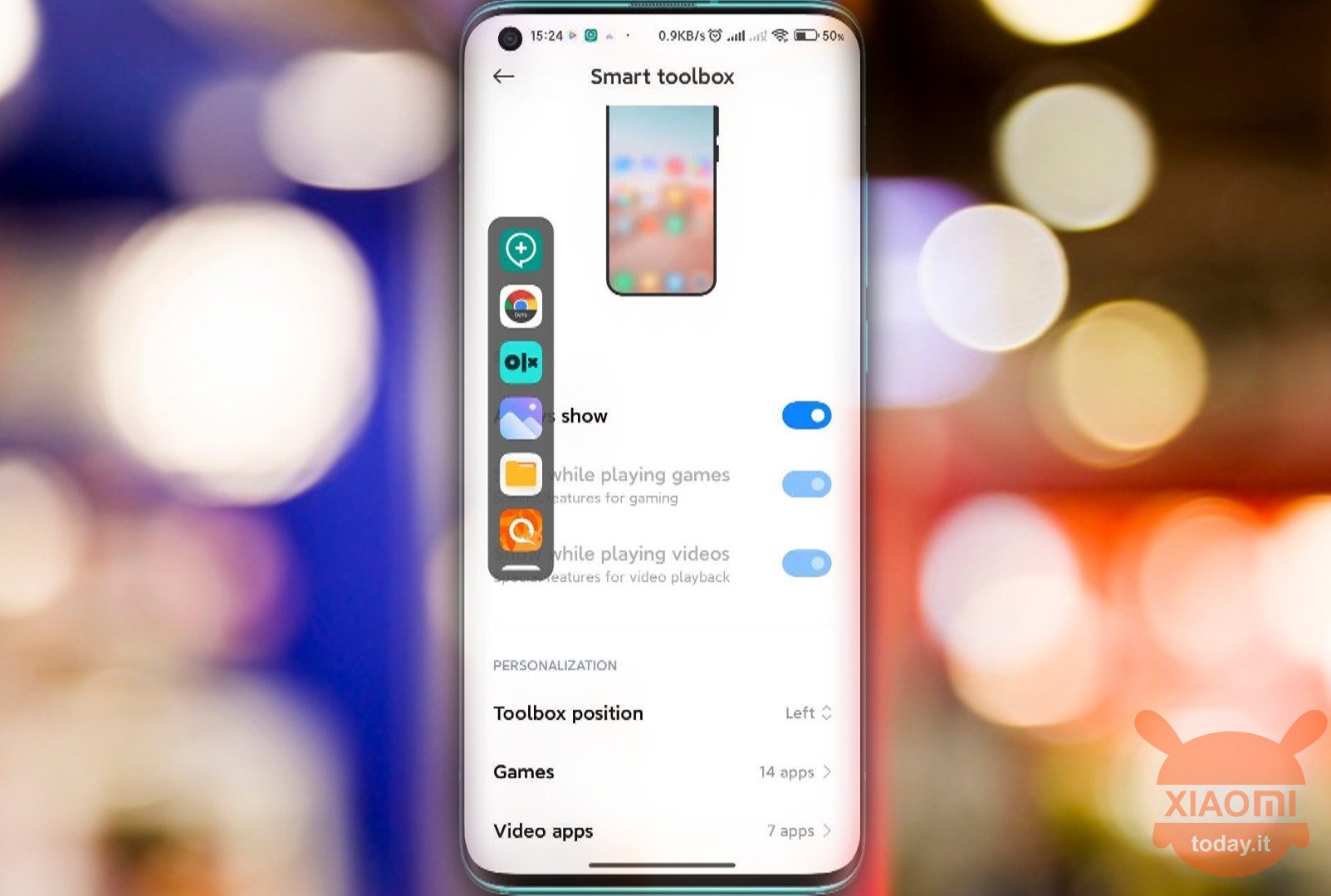 Among the most popular news about the Xiaomi brand certainly include those that have the new MIUI 13 as their theme, also because there is no lack of updates and news in this regard on the various tech channels that deal with this topic. With this article, however, I absolutely do not want to retrace the features that the new customized interface from Lei Jun's company will offer us, also because certain functions often remain relegated to the Chinese version and not the global one, but I want to talk to you about a feature that already concerns us closely.
In fact, in these hours Xiaomi has introduced the Smart Toolbox function on its operating system, a sort of bar that collects the many shortcuts to apps. In particular, the function appeared with the latest update of the Security app, bringing a retractable sidebar into the home through which to call up a whole series of applications, which we can customize according to our preferences.
A function that reminds us of something already seen and specifically within the OPPO ColorOS also equipped on Realme smartphones with relative RealmeI UI. A perfect copying, albeit on a graphic level, it is not identical but certainly Xiaomi has not added great ideas in terms of functionality, on the contrary it has some limitations. In fact, compared to what is offered by rivals, Xiaomi's Smart Toolbox does not have special functions such as screenshots and screen recording, but only the quick start of the apps.
Xiaomi copies OPPO and introduces the new Smart Toolbox function on MIUI
You may be wondering if the update of the Security app and its new Smart Toolbox function are only exclusive to China, but the answer is negative and therefore all of us, global users, could already experience the thrill of the new function simply by downloading the APK from the link below.
Immediately after the update you will find the Smart Toolbox, but you will have to activate it by going to the "Settings / Special Features / Video Tools". You can then decide whether to activate it and whether to display it on the left or right of the screen. But not all that glitters is gold, as Smart Toolbox is not compatible with the Video Tools item which you will have to give up if you prefer the new function.
[Source]