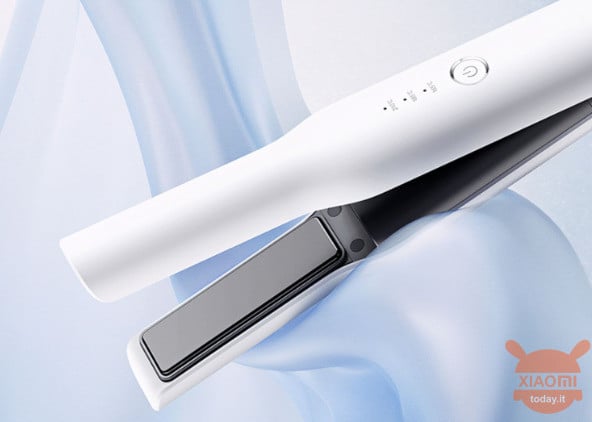 The hair straightener is a product mainly used by women and girls that has been around for decades and has never seen any change. Well, even for this product, it seems that Xiaomi has wanted to innovate. The Chinese technology giant Xiaomi has in fact just launched the Xiaomi Cordless Hair Straightener, its first cordless hair straightener. The product will go on presale in the Asian country starting at 10:00 tomorrow at the special price of 369 yuan, about 50 euros at the exchange rate.
Xiaomi Cordless Hair Straightener: even the hair straightener becomes cordless!
The Xiaomi Cordless Hair Straightener adopts MMH heating panel, which can heat up quickly within 30 seconds after power on. The 3D floating panel design can fit your hair perfectly to ensure even heating.
The cordless hair straightener offers three temperature settings of 165°C, 185°C and 210°C to meet the needs of different hair types. The brand said styling can last up to 8 hours. However, it will vary depending on your hair type and your surroundings.
According to official data, the Xiaomi Cordless Hair Straightener supports both straightener function for straight and curly hair. In addition, the panel is equipped with tourmaline, which can release negative ions when heated, making your hair smooth and non-frizzy after styling.
In terms of battery life, the cordless hair straightener has a built-in 2500mAh battery, with a battery life of up to 25 minutes and integrates a USB Type-C type charging port to also recharge it with your smartphone charger.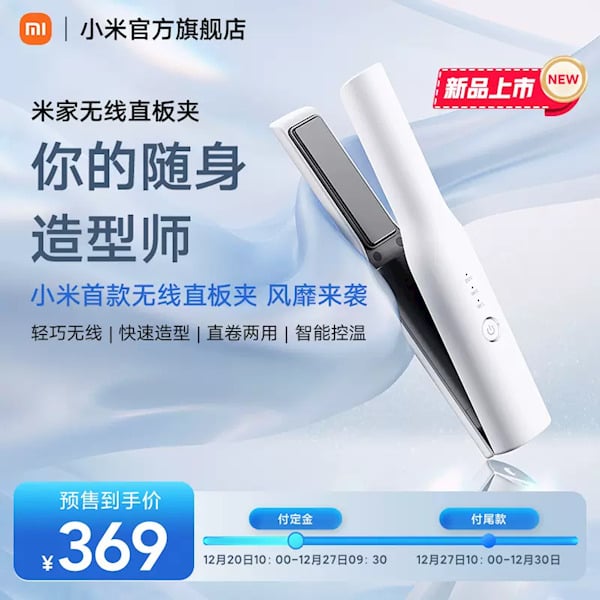 It is worth noting that the Xiaomi Cordless Hair Straightener adopts a light and simple design, so you can carry it around in a bag without problems and it is also equipped with an airplane mode lock, so it can be taken on board (always better to ask for confirmation to the airline).
Xiaomi Mi Watch, Smart Watch
2 used by 81,76 €
30 January 2023 10: 37

Amazon.it
Price updated on: January 30, 2023 10:37