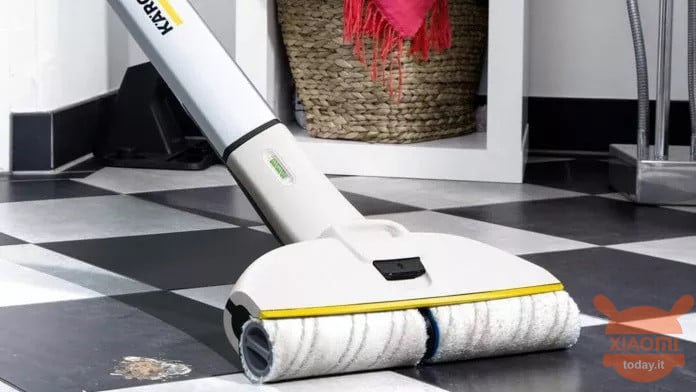 On the crowdfunding platform of Xiaomi we are used to seeing everything now, but almost always quality products, especially if they belong to brands already established in their sector such as the well-known German company Kärcher, specialized in both domestic and professional cleaning. Xiaomi has therefore seen fit to propose the new Kärcher FC 3d Cordless Premium, a domestic high-pressure cleaner which, as the name suggests, works without cables, greatly increasing product portability and relative ergonomics. Its price is 1999 yuan, around 258 euros at current exchange rates.
Xiaomi crowdfunding presents Kärcher FC 3d Cordless Premium, the new wireless pressure washer
Kärcher FC 3d Cordless Premium is designed for small rooms, therefore suitable for domestic cleaning. The body of the high-pressure cleaner can be collected up to a height of 93 centimeters allowing you to store the gadget for cleaning in tight spaces occupying an area of ​​0,072 m², while at full capacity the product measures 30,5 x 22,6 x 122 cm for a weight of 2,4 Kg.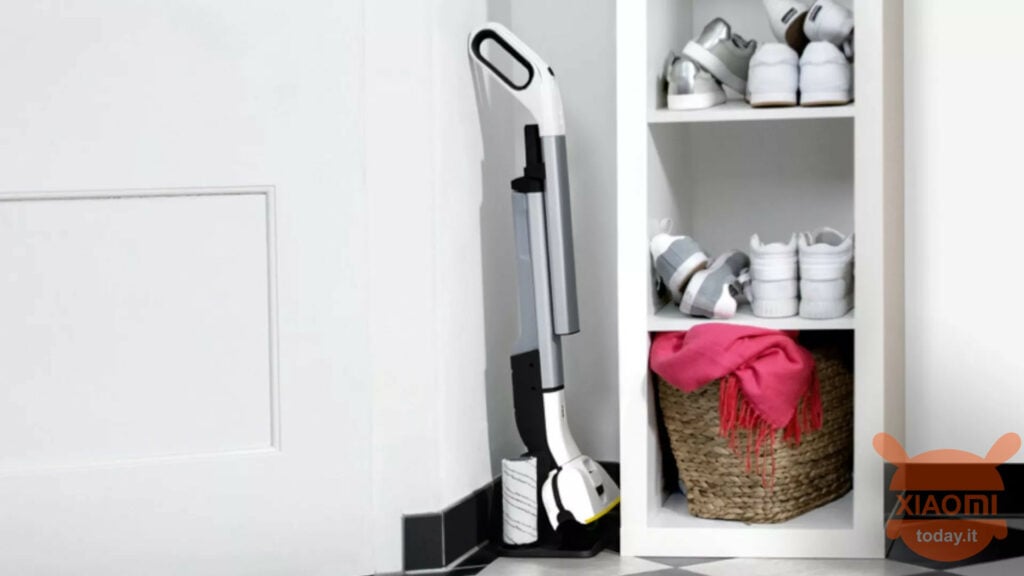 But the heart of Kärcher FC 3d Cordless Premium lies in the lower part where we find two rotating brushes covered in high quality fabric, which allows an accuracy in the collection of excess dirt. Naturally these will be cleaned with a wash after each cleaning session, with the possibility of washing them in the washing machine at a maximum temperature of 60 ° C.
Not having power cables, the domestic high-pressure cleaner uses a 2600 mAh battery that allows you to cover an area of ​​60 m² for a time of 20 minutes, maybe a little few but to be interesting is the technology that incorporates Kärcher FC 3d Cordless Premium .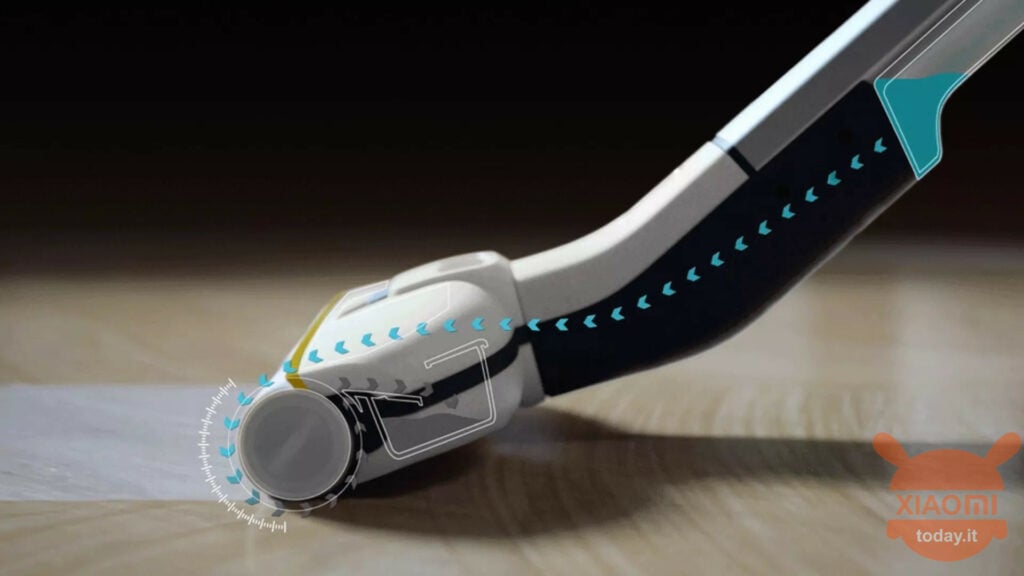 There are two tanks, one of which with 360 ml capacity and which supplies the rollers with clean water while the second compartment, with 140 ml capacity, is responsible for collecting the dirty water that is generated during the cleaning session. On Kärcher FC 3d Cordless Premium paper is able to release on the surface a quantity of water equal to 11,6 ml / m², sufficient to remove the most stubborn dirt but at the same time able to dry in a couple of minutes without release of halos or stains, thanks also to the power of the rollers able to rotate at a speed of 500 rpms with a pressure on the soles of 25,5 kPa, equal to 205 times the pressure exerted by a common broom.
Are you interested in OFFERS? Follow our TELEGRAM Channel! Many discount codes, offers, some exclusive of the group, on phones, tablet gadgets and technology.