The Chinese technology giant Xiaomi has just launched the Xiaomi Custom Sports Bottle, a personalized sports bottle, made of Tritan safety material, with a support straw, a large capacity of 1500 ml and a double consumption mode. The product will be sold in China at a price of 109 yuan, about 15 euros at current exchange rates.
Xiaomi Custom Sports Bottle is the brand's new personalized bottle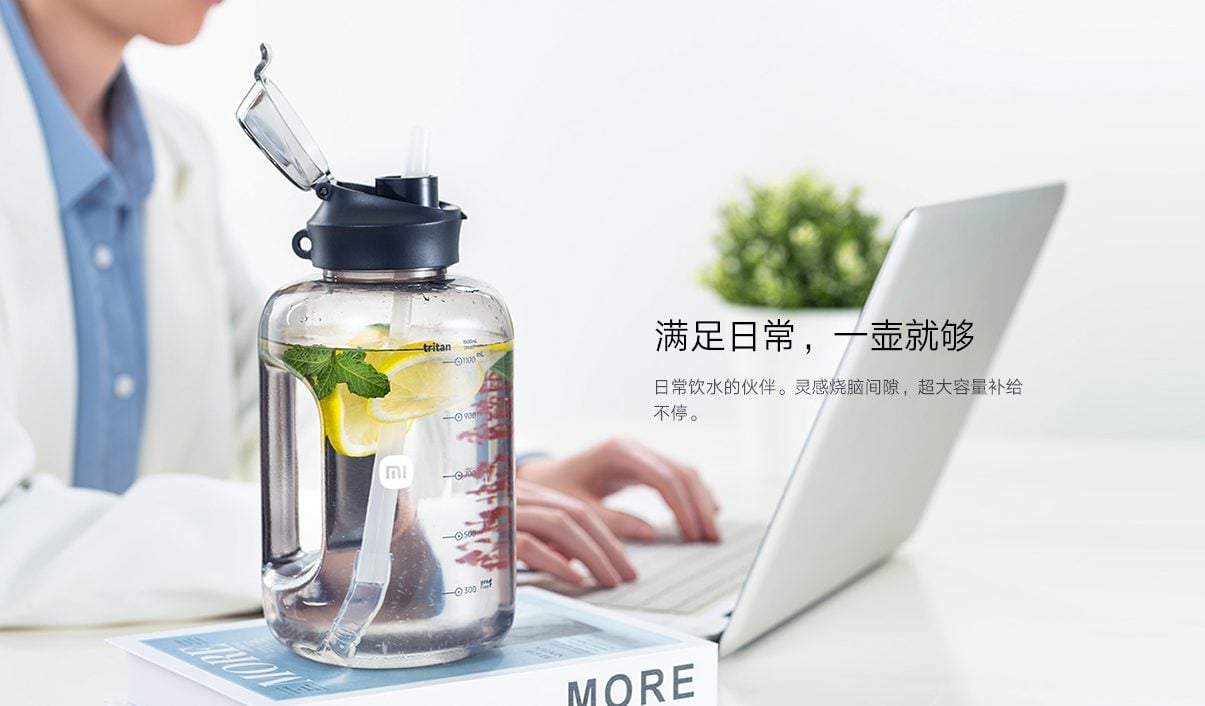 As mentioned above, the new Xiaomi bottle is made of Tritan material produced by the Eastman company. This material is the so-called "copolyester", abbreviated to PCTG. This means that it is a copolyester polymerized with terephthalic acid, tetramethylcyclobutandiol and cyclohexanediol.
Tritan material can be used as a feedstock for baby bottles to prevent chemicals released from inferior quality bottles from affecting babies' growth and development. This material also has good toughness, high impact resistance, high hydrolytic stability, chemical resistance and high transparency.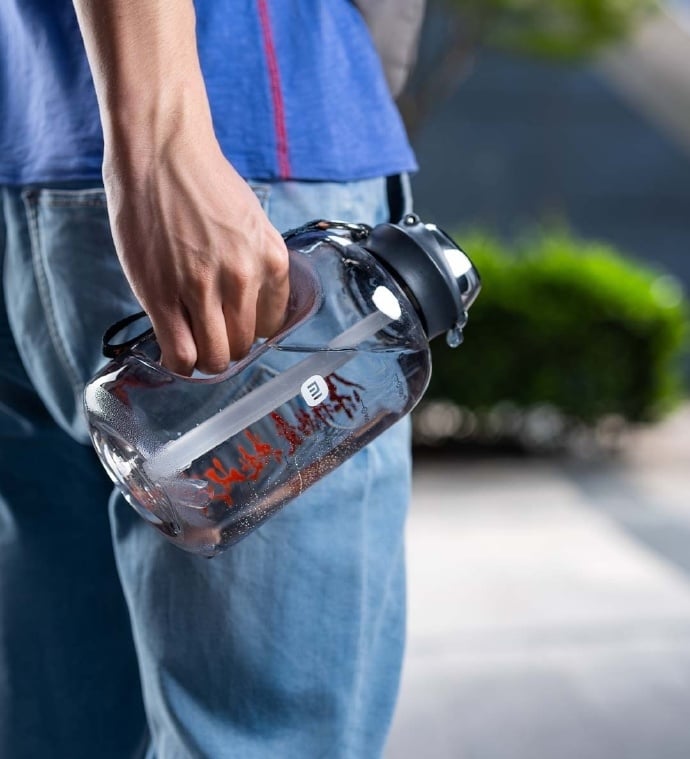 However, its heat resistance is slightly poor and it is not recommended to fill it with hot water that has a temperature of 80 degrees centigrade or above.
As for capacity, the Xiaomi Custom Sports Bottle has a large capacity of 1,5 liters, so it can only be filled once with enough water to drink throughout the day. While the lid has been carefully developed for drinking in the best way. In fact, there are two methods of consumption, either with a small mouth straw or directly from the opening under the cap. In addition, the straw is easily detachable if we do not use it or if we want to clean it.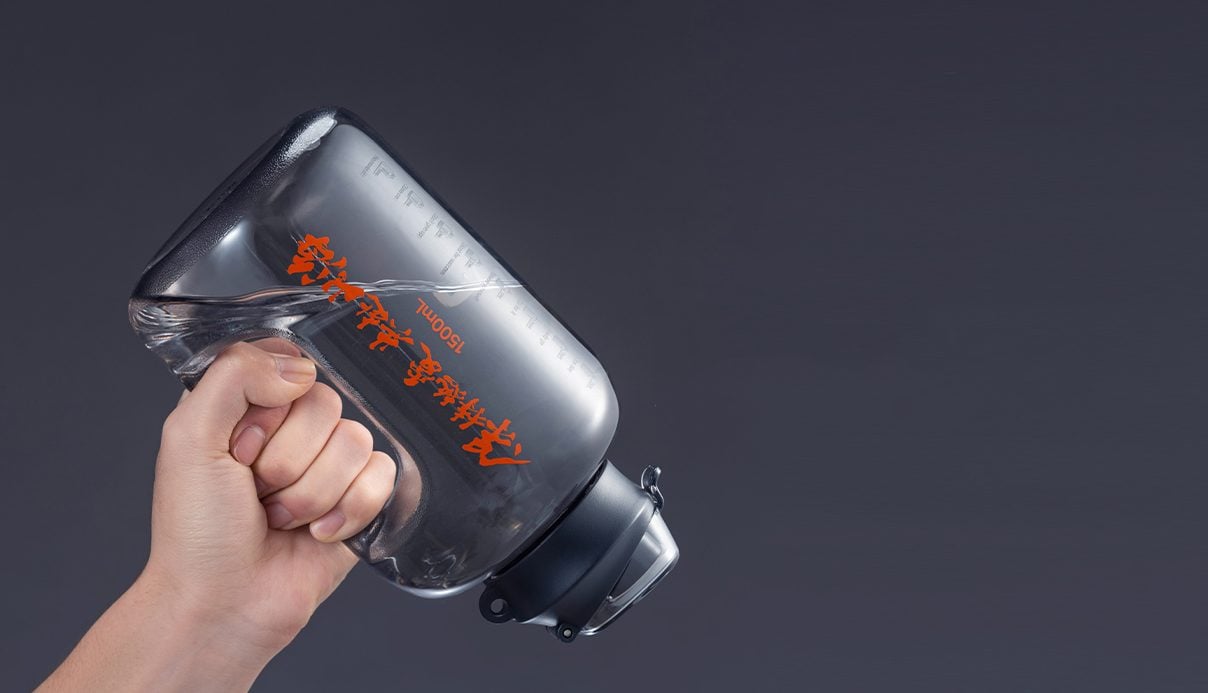 Also in the lid part, the Xiaomi Custom Sports Bottle uses a silicone rubber seal compatible with materials in contact with food. This gasket seals the lid perfectly and prevents liquid leaks.
Finally, the bottle is equipped with a handle to be able to carry it anywhere without difficulty.
MI XIAOMI 360 ° Home Security Camera 2K Pro
1 used by 65,34 €
6 December 2022 23: 53

Amazon.it
Price updated on: 6 December 2022 23:53