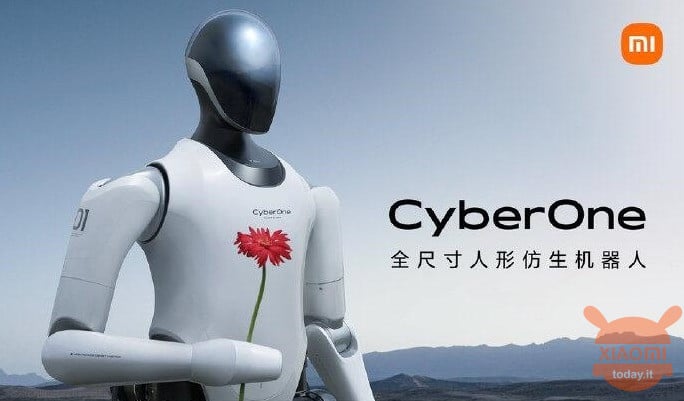 Together with the many products launched this afternoon, among which we find it Xiaomi MIX Fold 2, Xiaomi Watch S1 Pro, Xiaomi Buds 4 Pro, Xiaomi Pad 5 Pro 12.4 ″ and Redmi K50 Extreme Edition, the Chinese technology giant has also announced its first life-size humanoid bionic robot, the Xiaomi CyberOne.
Xiaomi CyberOne is the first humanoid bionic robot of the Chinese brand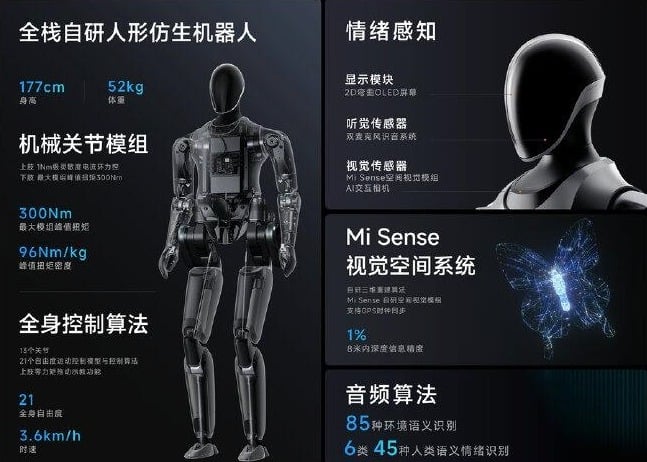 His internal nickname is "Tie Da" (big iron), he is 177 cm tall and weighs 52 kg. The robot can perform 3D virtual reconstruction of the real world (self-developed Mi-Sense depth vision module, combined with artificial intelligence algorithms), providing full three-dimensional space perception capability (can see and understand). In addition, his "cerebellum" allows him to perform a postural balance of movement on two feet and strong limbs with a peak torque of 300 Nm.
The CyberOne supports up to 21 degrees of freedom and can get a real-time response in just 0,5 milliseconds for each degree of freedom, simulating various human actions. There are more motors integrated in the fuselage, as well as more degrees of freedom of movement of the body, along with complex control algorithms of the humanoid biped, all of which have been developed in house by Xiaomi.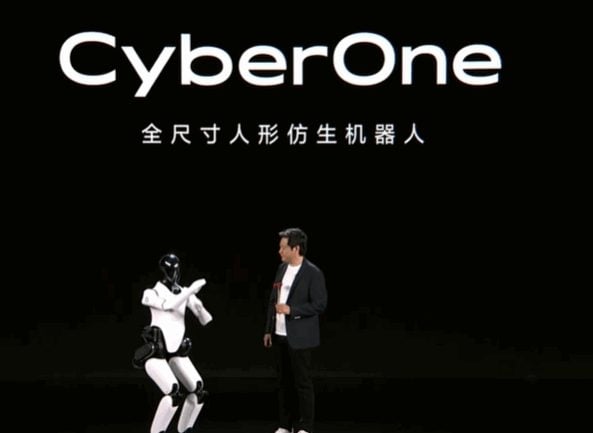 Lei Jun also proudly stated at the press conference that the intelligence and mechanical capabilities behind CyberOne have all been completed by the Xiaomi Robot Lab R&D department and that the software and hardware / algorithm development work has been enormous. , so its construction cost is also quite high.
For consumers this product might seem like it poco interesting, but for Xiaomi it is a very innovative product. No wonder Lei Jun said that CyberOne uses artificial intelligence as its core and the humanoid represents a vector for Xiaomi's exploration of the technology of the future, as well as being a new benchmark of the multi-technology system. integrated from Xiaomi.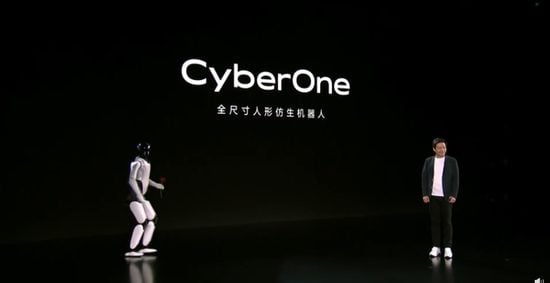 CyberOne is Xiaomi's exploration process to create a technology ecosystem that connects technology and people, and it is also a complete visualization within machine learning / AI and other technologies at this stage.

Lei Jun, founder and CEO of Xiaomi
Not for nothing did Musk claim that Tesla would also make a similar product and even added that this is the future of tech products.
In any case, the Xiaomi CyberOne is equipped with the self-developed MiAl environmental semantic recognition engine and the MiAl vocal emotion recognition engine, which can realize 85 kinds of ambient sound recognition and 45 kinds of human emotion recognition in 6 categories. , and can even give you a hug "like an old friend after not seeing each other for a long time." All of the above features are built into CyberOne's brain and cooperate with the curved OLED display module to display interactive information in real time.
As for the other technical specifications, Xiaomi claimed to have developed a motor with a weight of only 500 grams and a nominal output torque of 30 nm, to ensure the flexibility of the upper limbs.
The instant peak torque of CyberOne's hip joint main motor can reach 300nm. While thanks to the self-developed humanoid bipedal control algorithm, the walking posture is more stable. In other respects, the CyberOne supports functions such as holding a weight of 1,5 kg with one hand and dragging the upper limb in reverse to reproduce the movement.
Lei Jun said that in the field of intelligent robots, humanoid bionic robots have the highest degree of technical integration and the greatest difficulty. Xiaomi is still in the first phase and CyberOne is learning new skills every day.
Humanoid robots must break through a number of key technologies. Xiaomi is "extremely optimistic about the application of intelligent robots in life and work".

Lei Jun, founder and CEO of Xiaomi
Now we just have to wait to see CyberOne taking for a walk cyberdog.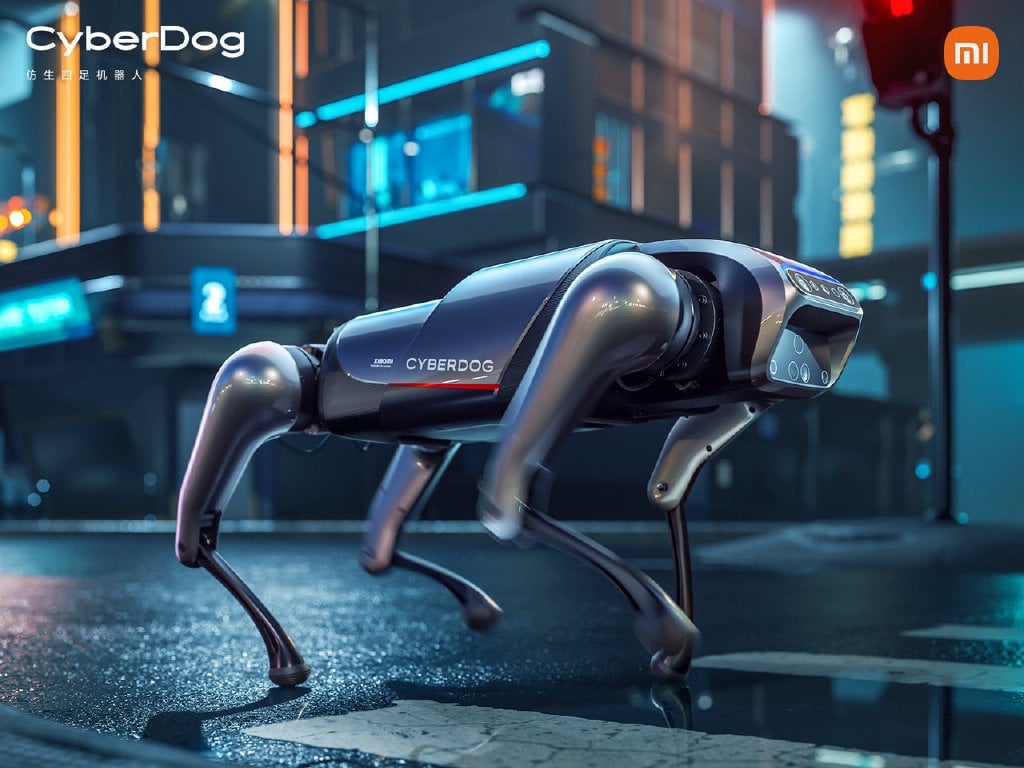 Xiaomi Mi Smart TV P1 32 Inch
174,90

€

279,90

€
available
9 December 2022 8: 10

Amazon.it
Price updated on: 9 December 2022 8:10