The Xiaomi Days on eBay which until August 31 will allow you to take advantage of the coupon XIAOMIFESTAGO22 to get one 20% Off on the final price of many products, some already discounted.
Just visit This Page to browse the roundup of Xiaomi products participating in this great initiative that includes all possible categories.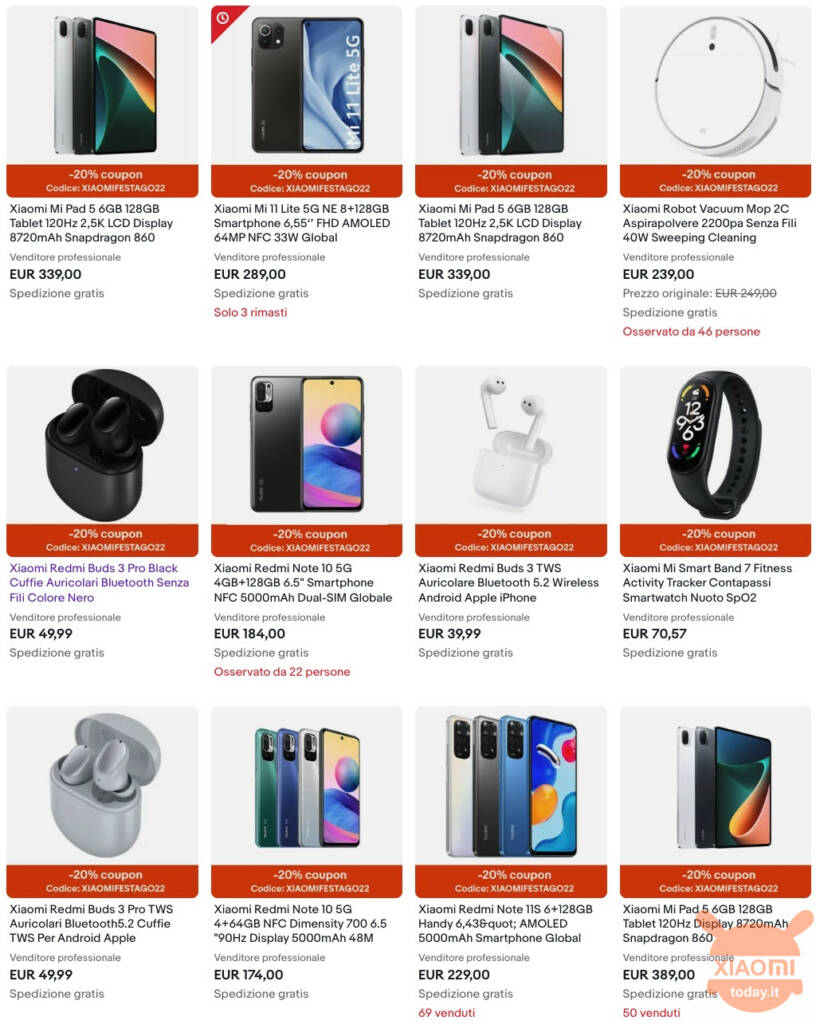 Xiaomi days on eBay - Which Xiaomi Smartphone to buy?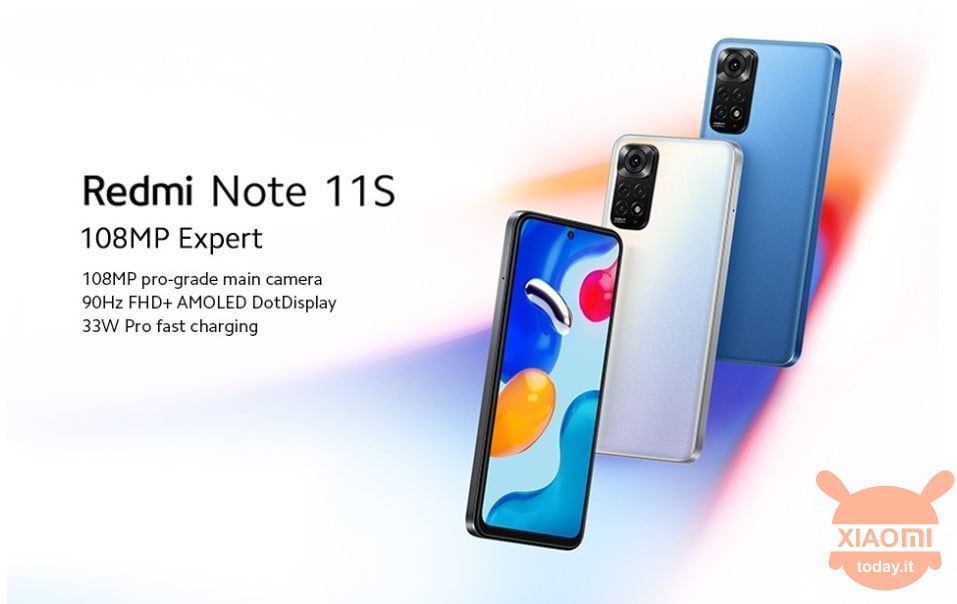 For anyone who is looking for one smartphone to buy, do not miss the series Redmi of this year: Redmi Note 11 e Redmi Notes 11S which are both excellent mid-range identical in size. Redmi Note 11 with its Snapdragon 680 processor and 5.000 mAh battery it guarantees good reliability and great autonomy. The Redmi Note 11S with the excellent SoC Helio G96 and the 108mpx camera offers a little more in terms of performance and photo quality.
PeFor those who want to save money, the models of the previous series are also on offer Redmi Note 10 5G and Redmi Note 10S. Also in this case we find very similar devices in size and performance but if you do not need the 5G network, our advice is towards the excellent Redmi Notes 10S.
Everything for entertainment
We find this year's best-selling tablet, lo Xiaomi pad 5, which even before this promo conquered everyone for the great quality / price ratio and the top specifications for entertainment (movies and games).
Also take a look at the Xiaomi bluetooth earphones which are a great complement for entertainment since Redmi Buds 3 and Redmi Buds 3 Pro participate in the promotion. Both are offered at an economical price but the Redmi Buds 3 Pro they offer something more like functions and audio quality thanks to fast charging, active noise cancellation, connection to two devices at the same time and the 9mm composite diaphragm.
Xiaomi offers for the home
There is no shortage of opportunities for those looking Xiaomi products for the home.
Without spending a fortune, you can equip your home with a quality robot vacuum cleaner like the Mi Robot Vacuum-Mop 2S which plans the path to be cleaned thanks to LDS laser technology and is equipped with an automatic room recognition system, it allows you to build virtual walls, select "forbidden" areas and specific rooms to be cleaned. Suction and washing, even simultaneous, with a maximum suction power of 2.200 Pa together with a 2.600mAh battery that guarantees good autonomy.