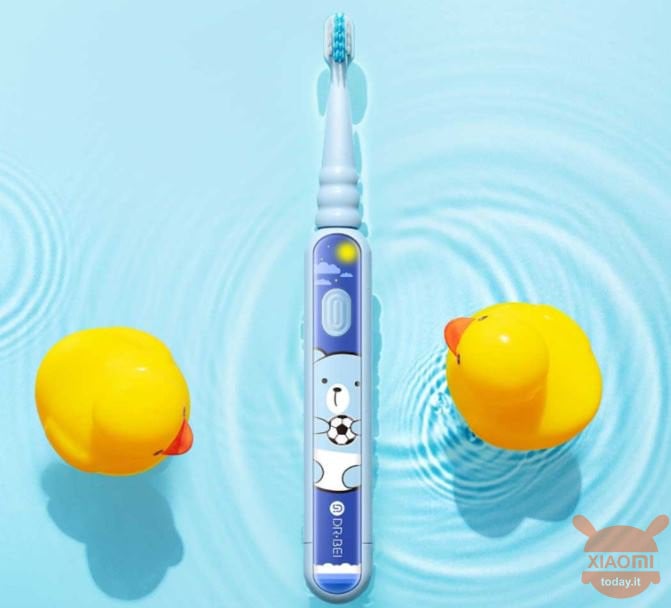 It had been a while since we talked about products dedicated to children and perhaps the heat of these days that drives the smaller Mi Fans to devour ice cream, our beloved Xiaomi has decided to propose a new crowdfunding platform on their platform. electric sonic and smart toothbrush, which goes alongside other solutions already seen in the past. Once again, the start-up Soocas has put together the new children's Sonic Tootbrush K5 with Youpin.
Among the features of the new Xiaomi toothbrush we find an engine that vibrates 31000 times per minute, without this affecting the delicacy of the child's teeth and gums. The toothbrush supplies two types of testinem as standard, suitable for ages ranging from 3 to 6 years, while the second marries ages from 6 to 12 years.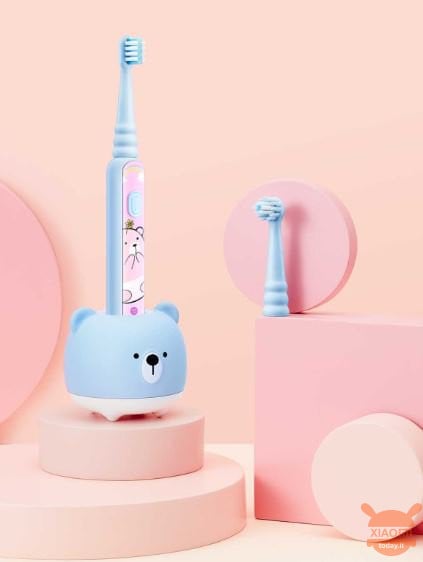 Xiaomi dedicates a new sonic smart toothbrush to children
For the new Soocas toothbrush, only 219 yuan is requested, equal to about 28 euros, a rather reasonable figure if we think we also have a smart side, thanks to the connection through the Mijia app, through which we will stimulate the interaction of the child with the toothbrush, trying to improve washing and cleaning habits of the teeth.
In fact, the peculiarity of the new Soocas children's toothbrush is the presence of a base equipped with a bear-shaped loudspeaker. Each time the child removes the toothbrush from the base, the speaker begins to tell a story lasting about 2 minutes, which is enough time to allow the child to properly wash his teeth. A nice way to stimulate the child, who, like saying, is distracted almost by deception, but in a positive way for the best smile ever.
Featured
-38%
Sale
Prior1 Priority Line Shipping € (10 / 20gg, No customs) ✈
Are you interested in OFFERS? Follow our TELEGRAM Channel! Many discount codes, offers, some exclusive of the group, on phones, tablet gadgets and technology.