Are you interested in OFFERS? Be smart and subscribe to our Telegram channel! Lots of discount codes, offers, pricing errors on technology from Amazon and the best online stores.
Over the years, Xiaomi's purifiers have become one of the most successful product categories of the Chinese brand, especially in the motherland. So here is that after presenting the Mi Water Purifier H600G a couple of days ago, today the brand "completes the work" with the new Xiaomi Desktop Drinking Machine.
Xiaomi Desktop Drinking Machine presented: 3-in-1 purifier, dispenser and kettle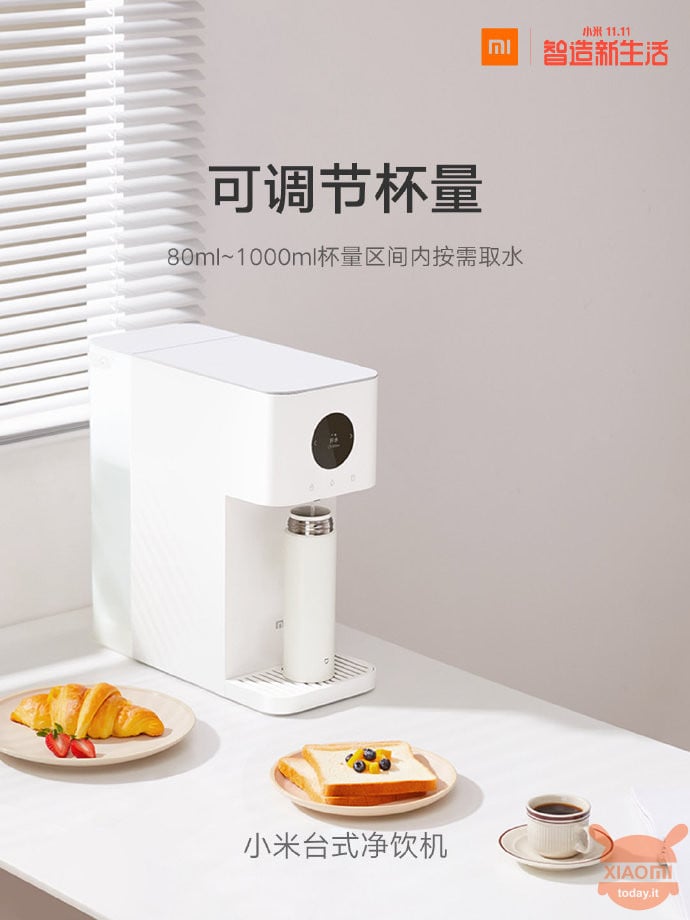 What is it about? Well, as the English name suggests, the Desktop Drinking Machine is nothing more than a tabletop water dispenser, but it doesn't stop there. Because by tradition Xiaomi the brand has also equipped it with a water purification and heating system, so as to combine three products in one, saving us space and money.
Speaking of money, the Xiaomi Desktop Drinking Machine will go crowdfunding in China at the price of 1299 yuan (165 €), a price that will rise to 1499 yuan (190 €) once the campaign is over.
From a specification point of view, Xiaomi's desktop water purifier adopts professional-grade reverse osmosis RO filtration. Going into detail, we have a 6-stage filtration system which is able to filter harmful substances such as rust and residual chlorine. As if that were not enough, this principle of filtration allows you to filter the water on the spot and be able to drink it without the need for a container, also saving us time.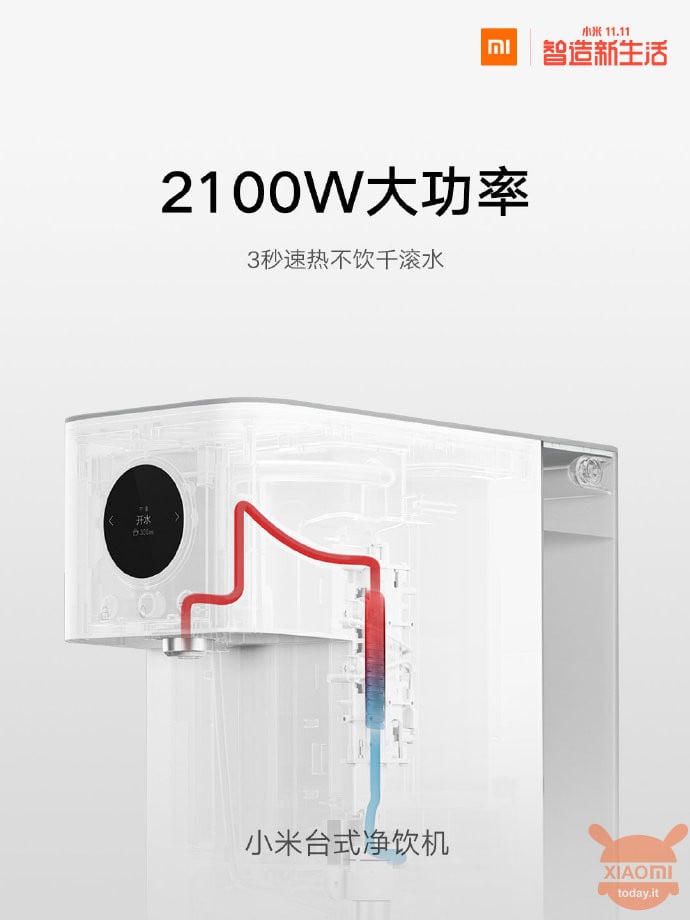 Furthermore, thanks to a 2100 W heating system it is possible to heat the water in just 3 seconds to the desired temperature. It can even be brought very close to boiling temperature, making it great for making tea.
Like any self-respecting Xiaomi product, this one also comes with some smart features. The Desktop Drinking Machine in fact supports the connection to the Mijia APP to customize the water outlet mode and the temperature regulation ranging from 40 to 95 ℃ (with an accuracy of 1 ° C). You can also create a special mode to let cooler water come out after the hot one, again excellent for cooling a tea and being able to drink it immediately after preparation.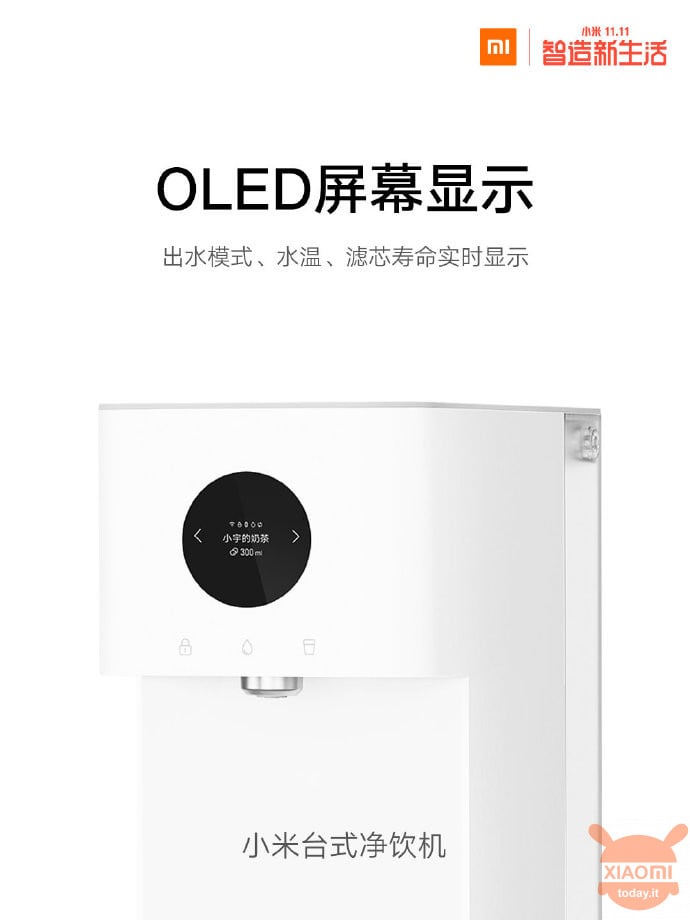 Finally, as regards the design, we find the typical minimal style of Xiaomi. On the front there is an OLED screen that can display real-time information such as water mode, water temperature, water volume, filter element wear, network status and water change reminder. There are also touch buttons on the left and right sides to change the water outlet mode.
24 September 2021 3: 04

Amazon.it
Price updated on: 24 September 2021 3:04