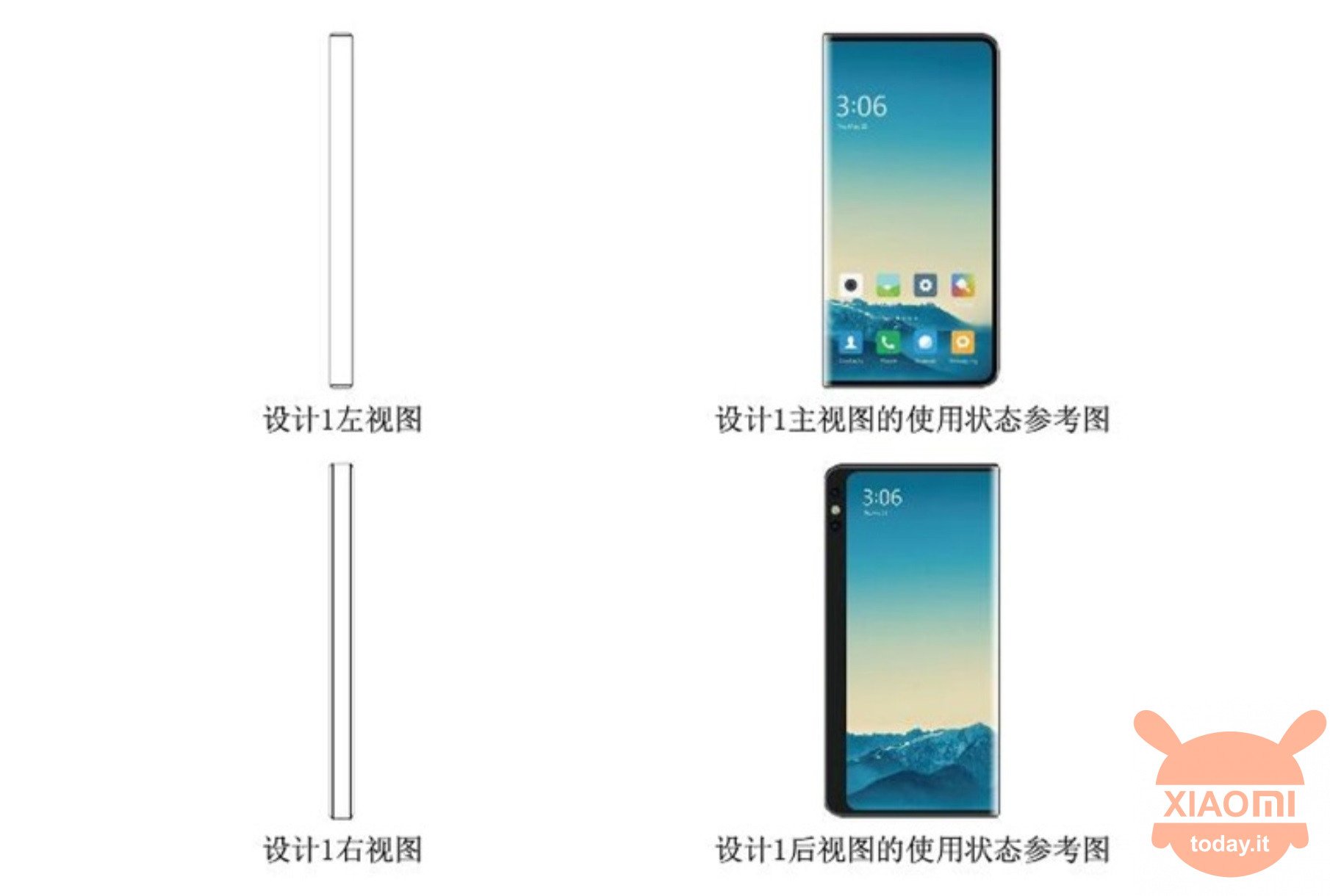 Foldables, or folding smartphones, are now a trend that have taken hold. Just last year, four different smartphones of this type were presented, the Royale Flexpai, the Samsung Galaxy Fold, the Huawei Mate X and the Motorola Razr 2019.
Xiaomi patents three smartphones with somewhat alternative displays
But Xiaomi does not seem interested in following this trend, but creating its own one, at least for the moment. The Chinese brand has indeed released it Xiaomi Mi MIX Alpha in September of last year, a device that brings a larger screen in an alternative way, that is, making it turn around the side edges of the smartphone.
Today however, from the official Chinese website "Intellectual Property Office", therefore a real patent office, patents arrive for designs that are once again different from those seen to date.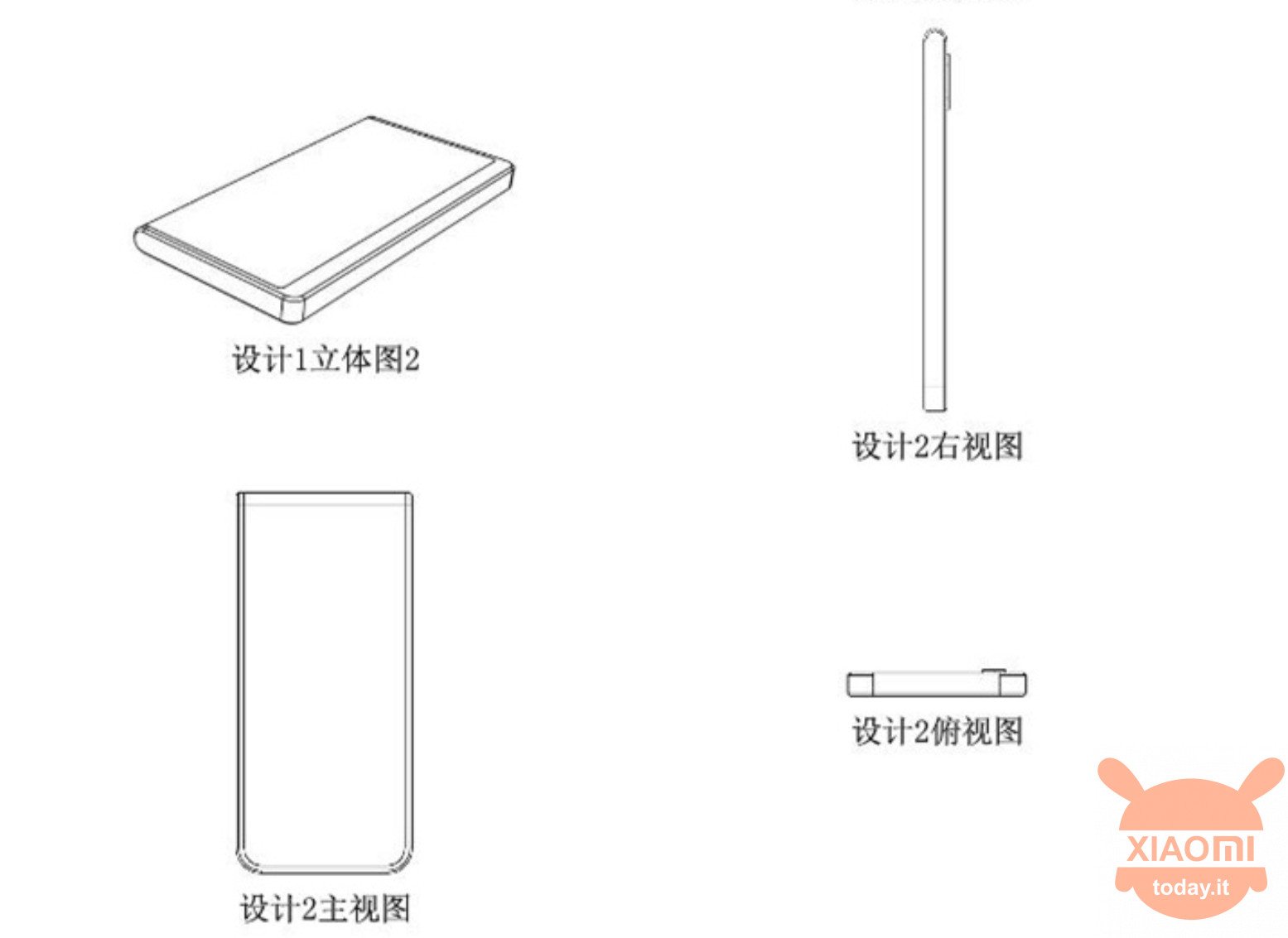 It is in fact a smartphone with the screen that continues from the front to the back passing through one of the edges, this design is called "three-side surround screen". The design was patented in three different sauces.
The first patent shows the device with the display that rotates around the left edge, so a bit in the Mi MIX Alpha style but with one of the edges that has no portion of the screen.
We then have a patent with a smartphone that sees the screen continue on both sides, while on the back we find the camera module completely surrounded by the display.
Finally, the third patent represents a terminal without any upper edge, therefore the screen continues to extend without interruptions. Here, too, the camera is embedded inside the display, most likely with a technology similar to that which allows us to have the front cameras inside the Redmi K30.
In any case, it is really difficult to say if we will ever see one of these patents turn into something real, especially given the production problems already present for Xiaomi Mi MIX Alpha that are delaying its sale.
But what do you think of these designs? You like them? Let us know in the comments section below!
Are you interested in OFFERS? Follow our TELEGRAM Channel! Many discount codes, offers, some exclusive of the group, on phones, tablet gadgets and technology.