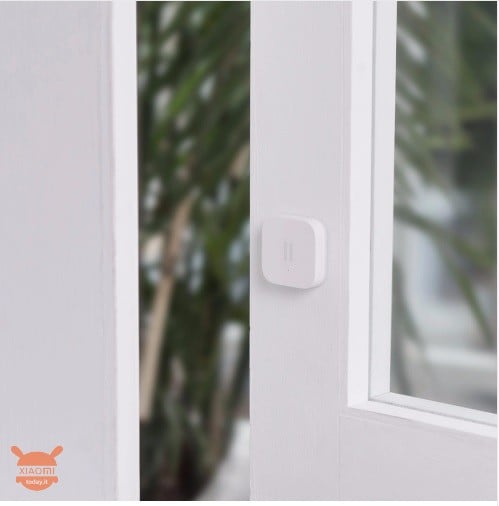 Home automation according to Xiaomi is enriched with a new product, a motion sensor for doors, windows and furniture, proposed with the brand Aqara and for which they are required 79 yuan, about 10 Euro at the current exchange rate. The Aqara gadget sticks with a sticker and its purpose is to detect the movement of the object on which it is fixed, sending a notification to the smartphonecon with which the sensor is associated. Naturally the Aqara motion sensor can be associated with the gateway, like the one just introduced by the Aqara brand, which is also compatible with iOS devices. Returning to the motion sensor, this will signal movement as well as notification via smartphone, also via a sound and visual warning through small LEDs.
XIAOMI Mi 9T 128GB BLACK - BLUE Global 6 / 128gb
ATGRATIS Shipping from Italy 24 / 48h

Xiaomi home automation: Aqara launches a new motion sensor and a new gateway
It is also possible adjust the degree of sensitivity on three different levels, such as low, medium and ato thus effectively reducing false alarms. At the same time, it can be combined with other smart accessories to achieve even more personalized smart scenarios. But first we mentioned a new Aqara gateway that allows the control of all the electronic devices of the brand, but the real novelty lies in the full support with iOS and Siri as well as support with Apple HomeKit. It is possible to connect fino to 32 devices while at the level of technical characteristics we find one CPU i.MX6 NXP, 256 MB of memory + encryption IC authenticated, fire resistance PCB to FR-4 e full support for the ZigBee protocol. The price for the Aqara gateway is of 299 yuan, equivalent to 38 euro but for both gadgets it is possible to purchase them directly on the AliExpress store with a surcharge.
The world of home automation is taking more and more foot and with increasingly low costs, so I ask you what are the solutions that you take for your home?