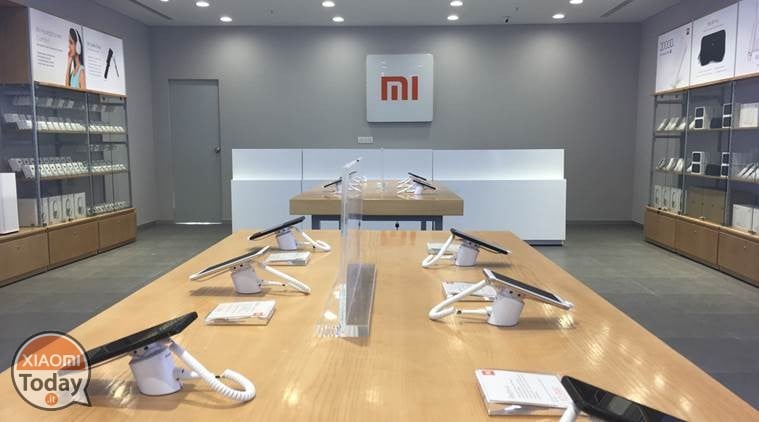 Xiaomi, the well-known Chinese house of technology based in Beijing, has for some time been focusing on so-called "offline" sales, which are nothing more than the normal physical stores, called We Home, with the aim of increasing sales after suffering a setback in the last two years, due in particular to the particularly aggressive strategies of local competitors.
The company has made record numbers in China in the 2014 and 2015, but has lost ground compared to Huawei, Oppo, Vivo and Apple last year.
From what we read today, however, it seems that it was just a short break, given that this year the company has returned among the first five positions worldwide as regards the percentage increase in shipments in the third quarter, effectively doubling sales and touching 27,6 million units. This result was mainly due to success in India, according to the research firm International Data Corporation.
The Chinese smartphone maker, which until recently was the most precious start-up in the world, is pushing a lot to conquer sales quotas outside the internet, its native market, so much so that in Dubai the second has been inaugurated Mi Home at Deira City Center, in collaboration with its regional distributor, Task.
Xiaomi opened its first outlet in the Middle East at the BurJuman Center, Dubai, in August this year with an investment of over 2 millions of Dirham (about 470.000 euro).
Ravi Matthew, deputy CEO and General Manager of Task, told Gulf News that they will open three more stores next year, one in the center of Sharjah by February, one at the Dubai Mall by April and one in Abu Dhabi.
He added that the company has invested more than 3 million Dirham (about 700.000 euros) for the 350 square meters outlet at Deira City Center.
"The store is not intended to generate sales from the store. Rather, it is part of the brand reconstruction strategy. Many connect Xiaomi only with mobile phones, so we are presenting [the live, ed] the full range of products available", he has declared.
Speaking of numbers, he added that sales have increased by 60% on an annual basis in the United Arab Emirates, as the brand is recognized by young people and accustomed to technology.
"The market is looking for high-tech products at an affordable price, and that's where Xiaomi comes in", he has declared.
The Chinese company plans to build 1.000 "Mi Home" stores globally within the 2019 and intends to ship 100 millions of smartphones next year. At the moment, it has more than 200 stores already in operation.
Xiaomi, mainly known for telephones, has invested in 77 start-up and can now count on a really varied catalog, which includes air purifiers, drones, TV, speakers, TV decoders, electric cycles, robots and robot vacuum cleaners .
Matthew said offline sales will be significant enough for the company.
A confirmation, therefore, that the future of Xiaomi will also be within the walls of a store, as well as in the connections of the network.
[source]
Are you interested in OFFERS? Follow our TELEGRAM Channel! Many discount codes, offers, some exclusive of the group, on phones, tablet gadgets and technology.