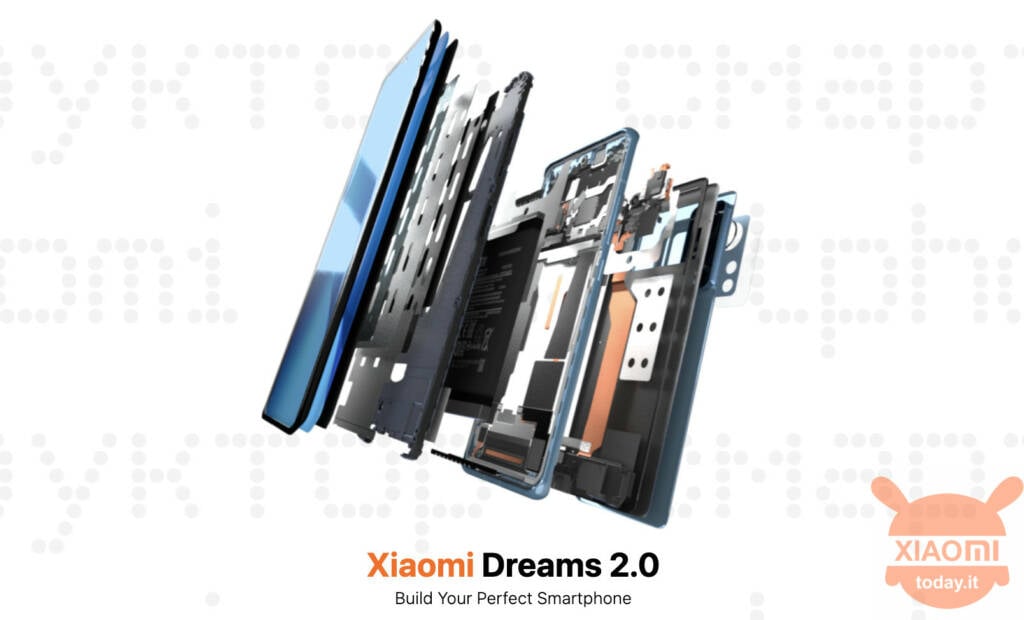 Have you ever thought about what the your ideal Xiaomi? From the feedback we receive, many prefer the pop-up camera over one integrated into the screen. As for the edges of the smartphone, users prefer flat ones. In short, it would be nice to have a smartphone built on our needs. Xiaomi Dreams 2.0 tries to do just that: we tell you about the project born from poco in Russia (yes, only there for now).
Xiaomi Dreams 2.0 is the Chinese company's project to build our ideal smartphone. Unfortunately, for now only for Russian users
The Chinese company, which will soon launch its own proprietary car, announced the launch of the "builder" online Xiaomi Dreams 2.0 in Russia. With the help of him, users can understand the technical intricacies of modern smartphones, get acquainted with certain technologies, as well as assemble the device of their dreams. On the Xiaomi smartphone assembler there is a pretty accurate setup of the technical component of the dream smartphone. Thus, we can choose the type of screen matrix and its refresh rate, the location of the fingerprint scanner, the processor model, the amount of memory, camera and battery characteristics and many other parameters.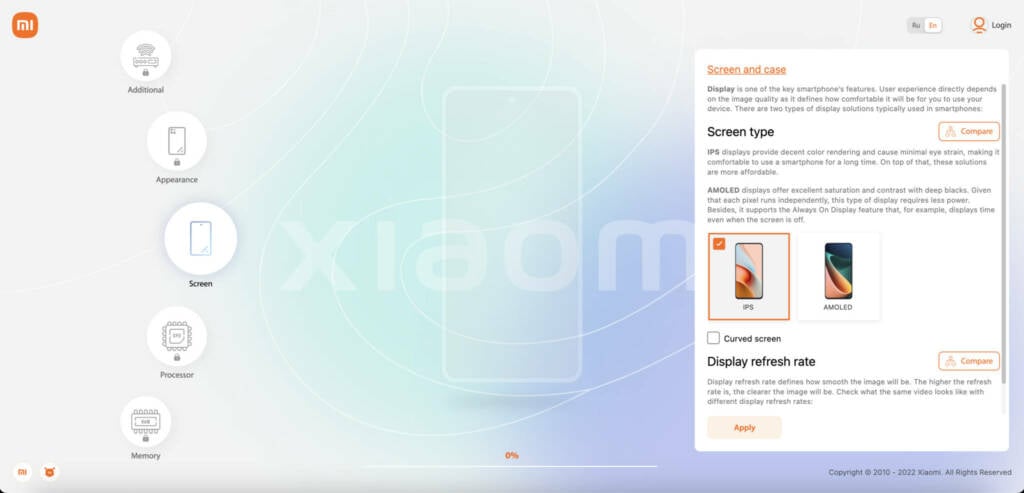 It is important that Xiaomi also explains the difference between the types of screen panels and the advantage of each of them, the purpose of the infrared port and NFC. All this also allows a people far from technology to understand what a smartphone is and how it works. All of this, of course, is aimed at better orienting yourself in choosing a smartphone in the future.
After completing the selection of all components, you can start assembling, having received an indicative design of the smartphone of your dreams. Also, Xiaomi calculates its estimated cost, explaining which component costs how much, e offers models from its catalog that come close to it in terms of given parameters.
POCO M5s | 6GB - 128GB | Blue
1 February 2023 7: 24

Amazon.it
Price updated on: 1 February 2023 7:24