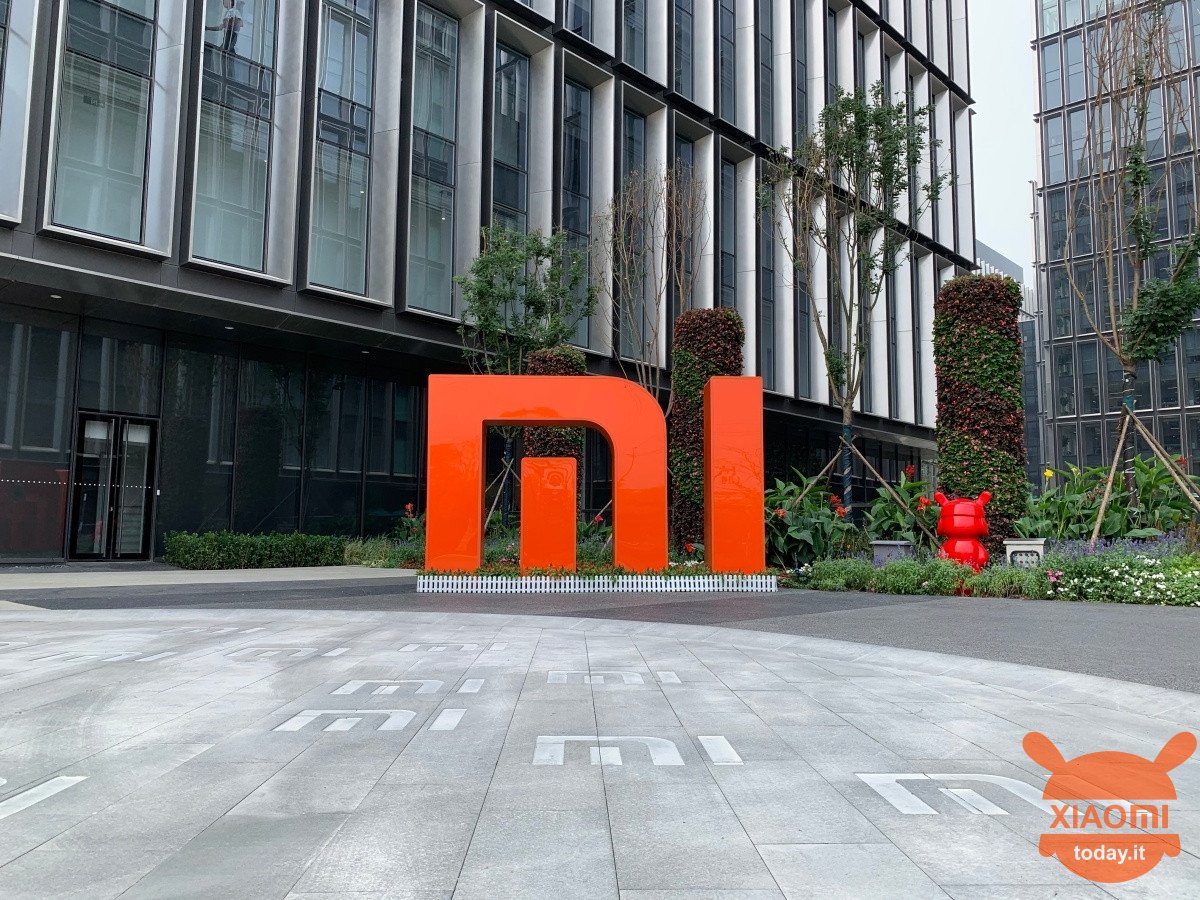 In conjunction with the launch of Xiaomi Japan, our favorite Chinese company has also revealed to be one of the largest smartphone manufacturers in the world.
Xiaomi is now the fourth smartphone manufacturer in the world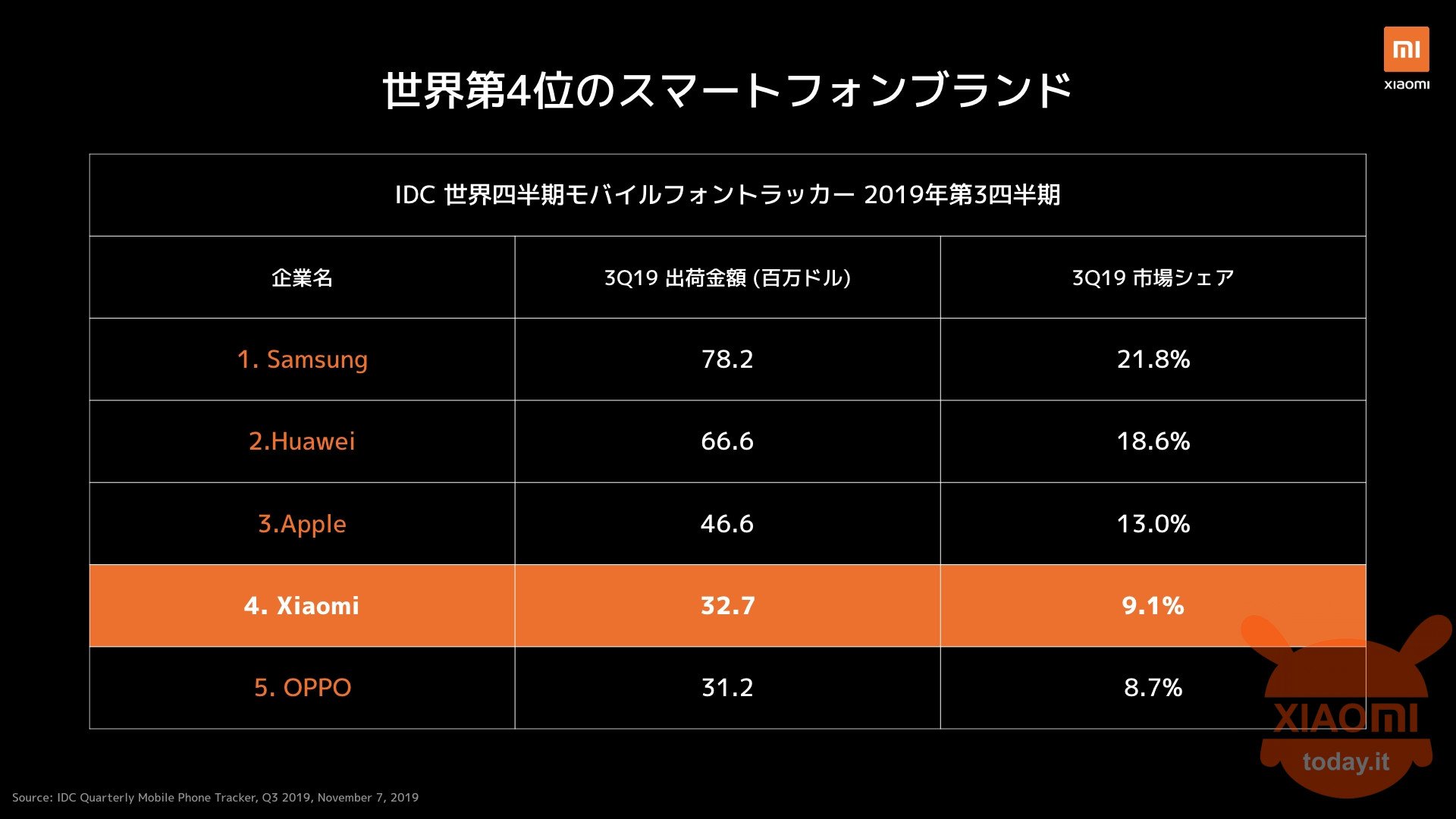 Specifically, as we can see in the image above, Xiaomi would be the fourth largest manufacturer in the smartphone sector worldwide The Chinese brand has sold over 32,7 million devices in the third quarter of this 2019, for a total market share of 9,1%.
Xiaomi is behind other brands much more long-lived as Samsung with 78,2 million units and 21,8% of market share, Huawei with more than 66,6 million smartphones sold and 18,6% share and finally Apple in third place with 46,6 million iPhone sold in the 3Q2019 and 13% market share.
In fifth place instead, immediately after Xiaomi, we find another Chinese brand, Oppo, with 31,2 million units sold and 8,7% market share.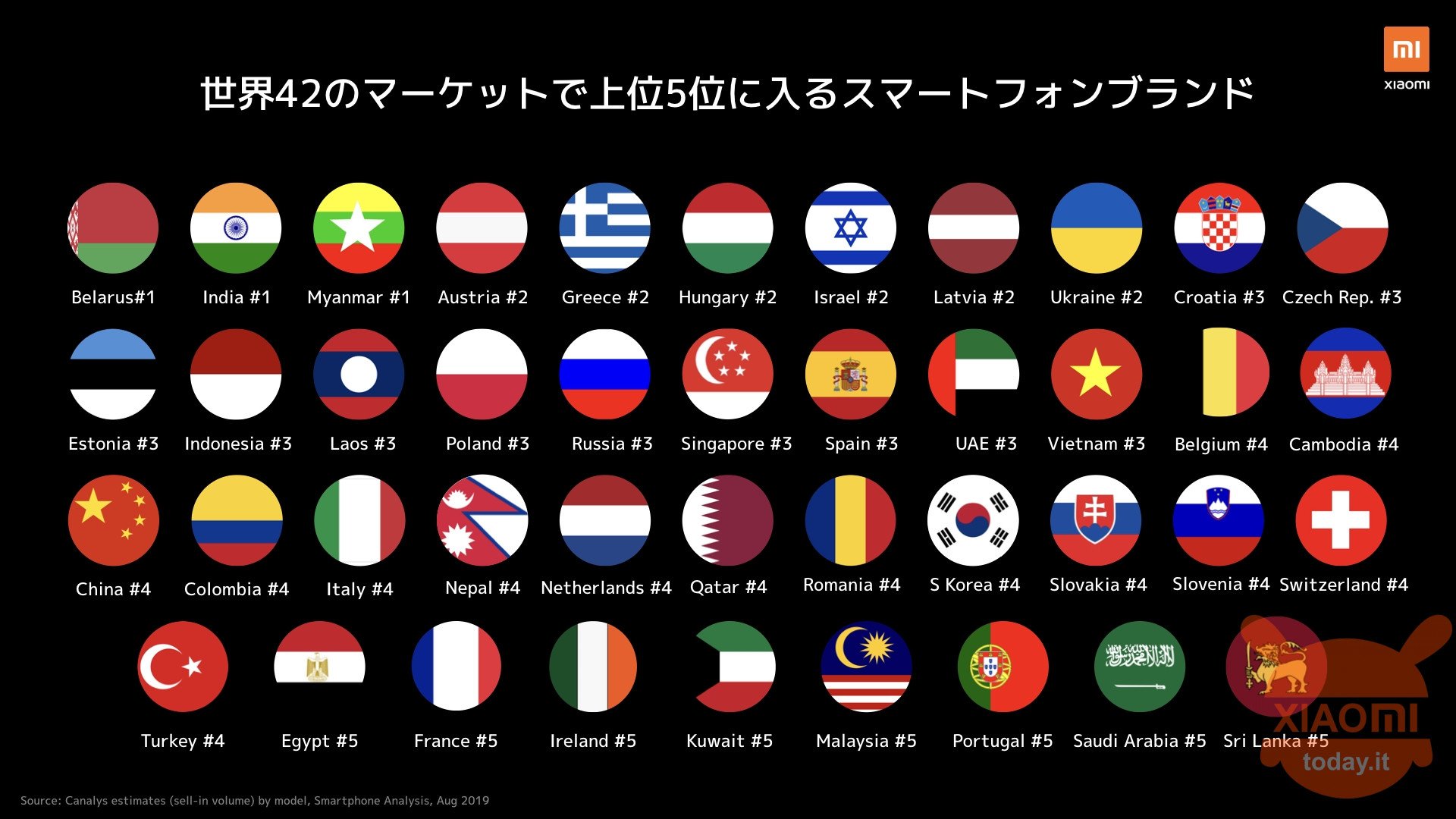 If we go instead to see the countries in which Xiaomi dominates the most, we have India, Belarus and Myanmar with the brand in the first position, while in Italy it is in fourth place, most likely behind the brands that anticipate it also worldwide.
Xiaomi has also confirmed that 5's vision of profit margins on all its products still applies, both within China and in all the other countries in which it officially sells.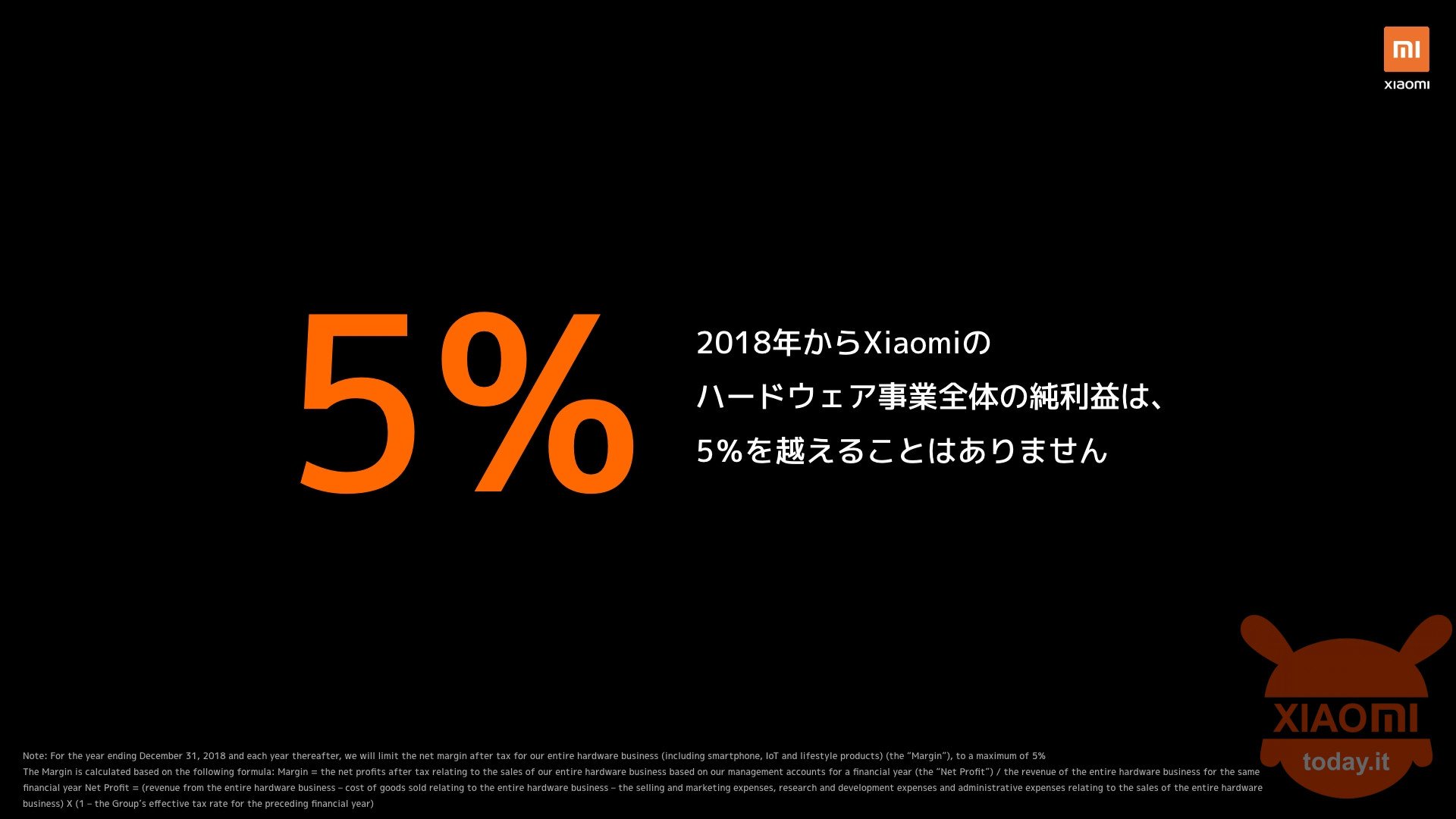 Finally, speaking of Xiaomi products in general, the brand has revealed that thanks to its own AIoT strategy (interconnected artificial intelligence gadgets), today there are more than 2000 IoT products and over 213,2 million units sold. Which makes Xiaomi one of the biggest brands in consumer electronics.
All the data just mentioned were collected by IDC (International Data Corporation), the world's leading market research company.
Are you interested in OFFERS? Follow our TELEGRAM Channel! Many discount codes, offers, some exclusive of the group, on phones, tablet gadgets and technology.