In the last 2 months and a half we have heard very, too much of the talk new Iliad mobile operator, to be exact the fourth non-virtual Italian operator who it relies on the Wind / Tre networks in mode RAN Sharing (not MVNO) in order to spread its mobile network signal on the territory of the beautiful country. All this means that currently Iliad does not use its own infrastructure, which will be inactive for some time, so it is good to know that using the Wind / Tre network and therefore the LTE band of these, the 4G connectivity will depend precisely on the Wind and Tre signal distribution. The problem could therefore arise in some geographical areas, as it is known that Wind mainly uses the 20 band with 800 MHz frequency, where the signal distributed by this frequency is weak or even absent.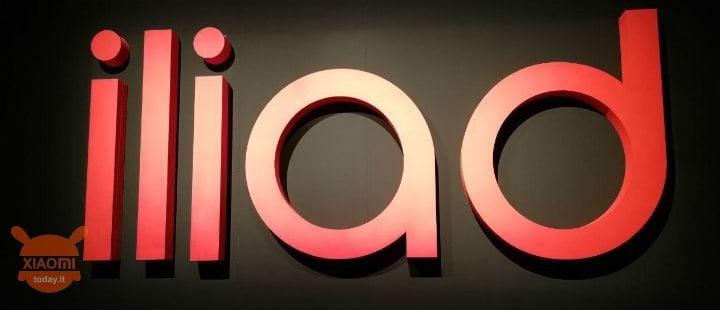 Personally I am a former Wind customer and I made the transition to Iliad from which I could only benefit in terms of signal quality but someone might not be able to use the Iliad operator's 4G service as it some Xiaomi terminals, especially those of Chinese origin and not Global version, do not have 20 band support, generally used because of its low frequency, able to cover great distances and penetrate the inside of buildings, but at the expense of performancethat I am reduced due to limited bandwidth made available by the frequency of 800 MHz.
Xiaomi and Iliad: pay attention to the 20 band
Therefore it is the case of make sure if your Xiaomi or any smartphone from Asia, use 20 band support, because in case you want to use the services of the operator Iliad these could be limited, or better you could have to resort to the small trick of switch the priority of the networks on the 3G signal able to provide sufficient performance for mobile browsing.
Are you interested in OFFERS? Follow our TELEGRAM Channel! Many discount codes, offers, some exclusive of the group, on phones, tablet gadgets and technology.