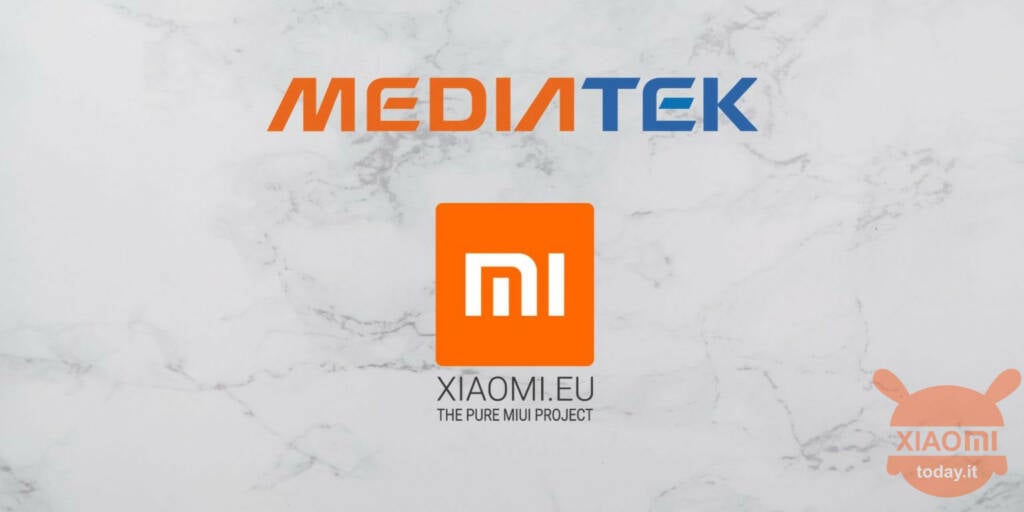 Who uses the Xiaomi.eu ROM is certainly a user in possession of a smartphone of the brand with a processor Qualcomm. In fact, the team has always dedicated itself to the development of the ROM in question only for devices with Snapdragon SoC. The reasons? One above all: it is easier to do it since Qualcomm "opens" the doors to modding more. MediaTek on the contrary it does not, but from today it is still possible to install the ROM on some smartphones.
After many years of waiting, the Xiaomi.eu team releases us the ROMs for smartphones with MediaTek processor. Here is the complete list of devices!
In accordance to communicates to us the developer Kacper Skrzypek, former XDA-Developer and member of MIUIPolska, from today it is possible to install the Xiaomi.eu ROM on MediaTek smartphones. It should be remembered that in July this year the team had opened registrations for a Patreon. This is because there was (rightly) a need for funding for the work behind the creation of the ROM in question. Apparently i donors were numerous and this has meant that smartphones like POCO X4 GT / Redmi Note 11T Pro / +, Redmi K50 / Pro and Xiaomi 12 Pro could have the Xiaomi.eu ROM.
Read also: Xiaomi.eu also on MediaTek: a dream that is about to come true
What are the MediaTek smartphones that can mount the ROM Xiaomi.eu based on MIUI 13 and Android 12? For completeness of information we report them all even if, as we know, they are not all present on our market. On this site you can proceed to download the ROM for smartphones, otherwise we leave you the direct link for each smartphone.
According to the above Polish developer, the Xiaomi.eu ROM for Xiaomi 12T is being tested. So it won't take long before you can use it.
The links that we have left you take you back to the download of the ROM in format fastboot. We recommend the installation only to the most experienced. In any case, the Xiaomitoday.it team is relieved of any responsibility in case of damage and / or blockages of the smartphone as a result of modding operations.