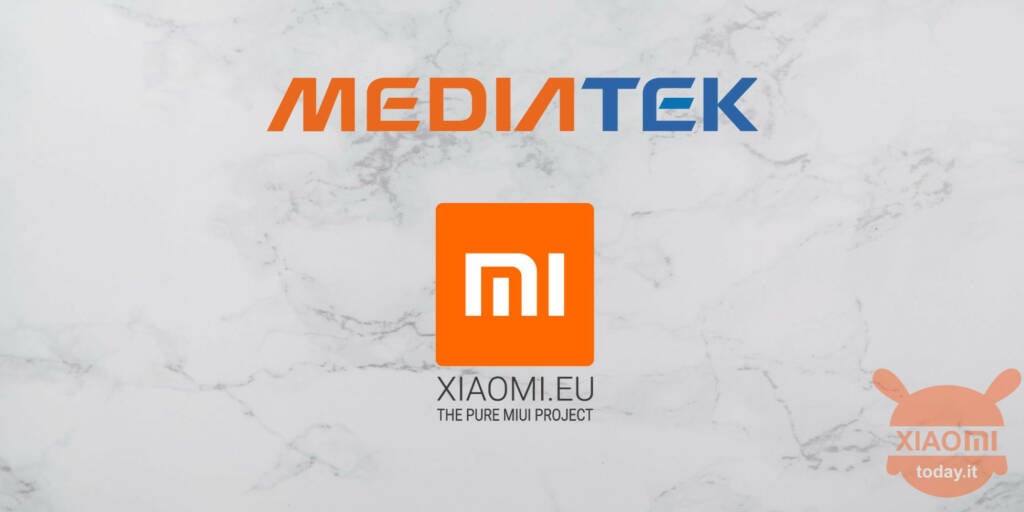 Anyone who hangs out in the world of custom ROMs and perhaps has also been in possession of a Xiaomi smartphone for some time, will know of the existence of ROMs Xiaomi.eu. In a very simple way we explain what the team behind this name does. It takes the original Chinese ROM, the translates into many languages (including Italian), implants us above the Google services absent in China and makes it available free of charge to users. In this way, a smartphone of the brand will be able to express its full potential. But there is a limit: this is only possible if the device has a processor Snapdragon. However, things could change.
Xiaomi.eu could arrive on smartphones with MediaTek SoC. However, this dream will only come true if users donate to the team
The well-known Polish developer Kacper Skrzypek announced on the site Miuipolska the beginning of a new adventure. Anyone who knows him knows that he is part of the Xiaomi.eu team and indeed, he is among those who most of all have tried his hand at translating and optimizing MIUI in recent years (completely free of charge). But what new adventure are we talking about? The Xiaomi.eu portal could develop the ROM in question also for smartphones with MediaTek SoC. Until now, partly due to the policy of the Taiwanese company that produces the SoCs, partly for other reasons, Xiaomi.eu has not been available on these devices. But not all that glitters is gold and we explain why.

Read also: Amazfit GTR 4 and GTS 4 show themselves live | Design and specifications
The project to bring Xiaomi.eu on the brand's smartphones with MediaTek processor will be carried out only if users want and donate. In fact, if until now the work of the team (which has dozens and dozens of people) has been free, from now on this will not be the case for this project. This is announced on the official website, proposing the platform Patreon as a source for sustenance and donations.
Keeping in mind the steadily increasing number of MediaTek-based Xiaomi smartphones, we have decided to work hard to be able to support them again. They require though slightly different resources and tools compared to smartphones with Snapdragon processors, which are usually very similar to each other and do not cause much difficulty in the support process. At the same time, we receive a lot of questions about se e when there will be support for a specific model, such as Xiaomi 11T, which is based on MediaTek

Kacper Skrzypek
However, we want to underline one thing: the team has never asked for money and never will. In fact, according to the developer, if the project does not raise enough funds, it will continue to live as it has to date without changes. However, a small change of course is needed. And also due.
The project, for its initial phase, includes three points:
purchase of a device with MediaTek SoC: at the moment the team does not have one. Thanks to user feedback, he will have to find a smartphone with a good hardware platform that will be the test subject for the next few years;
after a waiting period to unlock its bootloader, the team will do whatever it takes to build a usable Xiaomi.eu ROM. This should set the foundation for all or most of the other MediaTek-based devices that may be supported later;
after the first model, there will be others which will be decided by mutual agreement with the community;
support for selected devices will be maintained as long as the page is active and there will be abbastanza supporters to keep it
I personally believe that this project is worth the cost that the developers ask for. There are in fact three subscription plans for every pocket. Although I don't have a Xiaomi with MediaTek, I believe I will donate to the cause.
Xiaomi 11T 5G | 8 GB - 256 GB | Grey
2 used by 261,00 €
10 December 2022 3: 25

Amazon.it
Price updated on: 10 December 2022 3:25