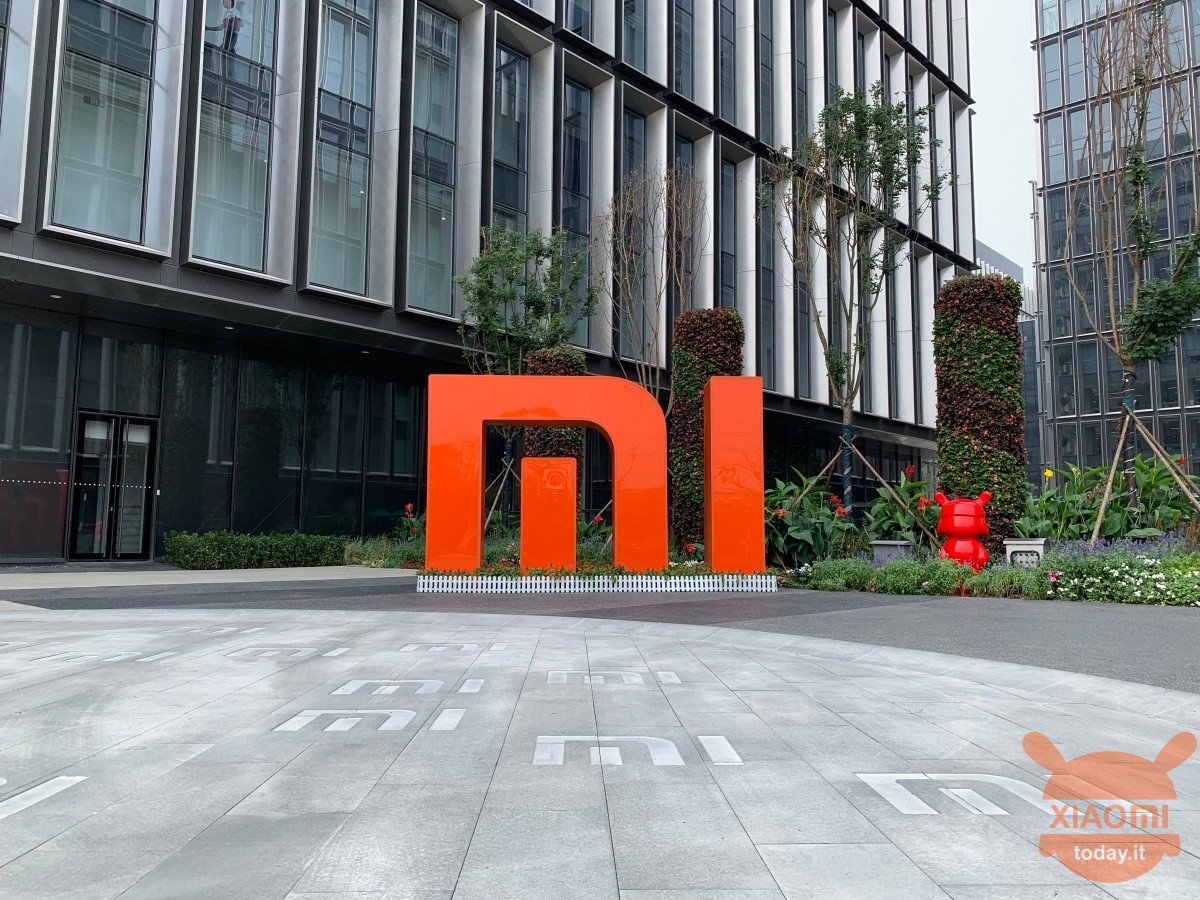 Redmi's general manager and vice president of Xiaomi Group, Lu Weibing, has just communicated exceptional data regarding Xiaomi's behavior in the European market.
Xiaomi grows in Europe by 73% compared to the previous year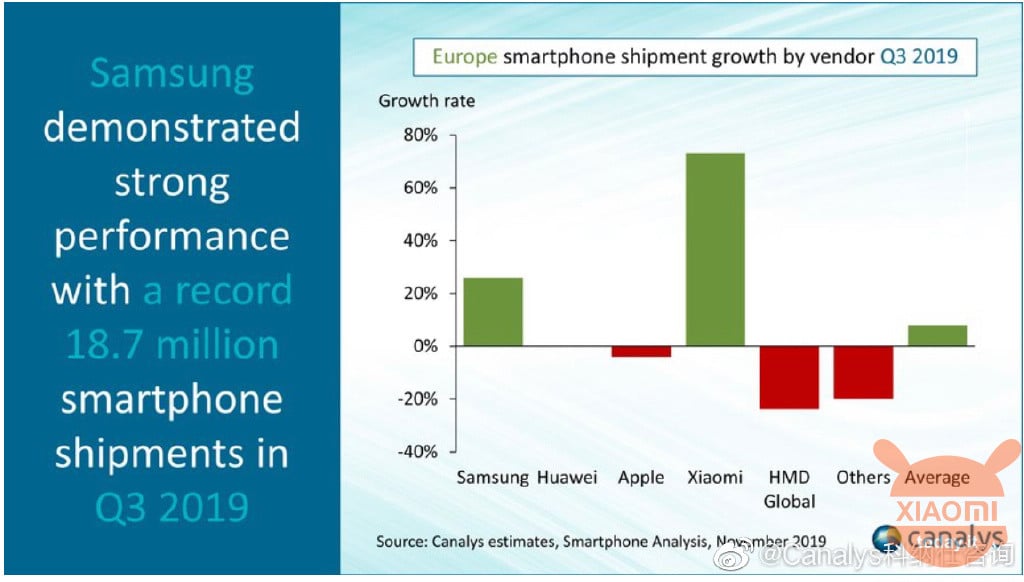 Lu Weibing has indeed revealed that our favorite brand has grown in Europe by around 73 percent in the third quarter of this 2019. Obviously this data should be compared with the sales of the same period of the previous year, then end 2018. While the market share now settles at over 10 percent against the 6,5 percent in the Q3 2018.
If we look at the market research carried out by the famous Canalys organization more closely, we also discover that in the third quarter of the 2019 more than 5,5 million smartphones in Europe were sold (or shipped), against the 3,2 million of the past year.
Another very interesting fact that we note in the ranking just above is that Xiaomi at 10,5% of market share is just below a famous and renowned brand like Apple which instead is at 18,6%. So if Xiaomi continues to grow at the same pace next year we could see the Chinese brand climb the Cupertino rankings.
Among the other producers that are worth mentioning we have Samsung, which despite the strong competitiveness of the Chinese brands still manages to remain at the top of the list with a growth of 26%. While we have decidedly less positive data for the only other Chinese brand in the standings, Huawei, which instead sees the market share falling from 23,9% to 22,2%.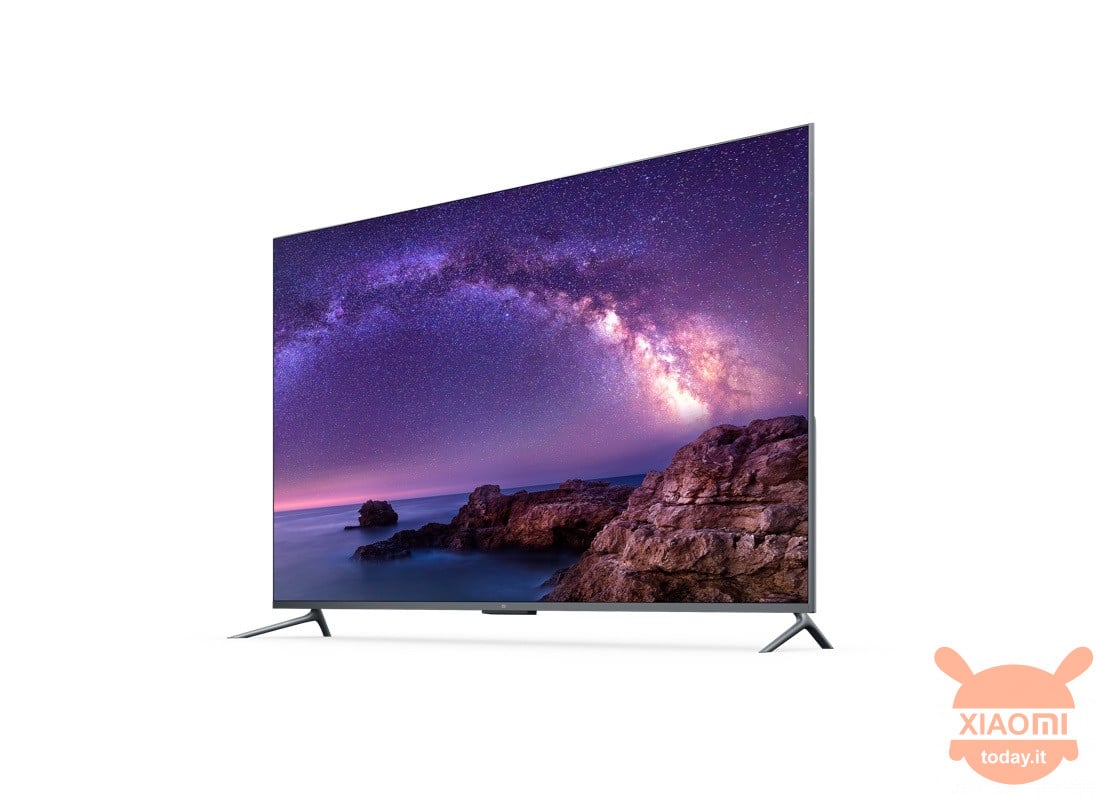 What to say, Xiaomi seems to have become an international brand once and for all. It is the fourth brand in Europe and grows more than all the others, so it could soon go on the podium. We can only hope that this growth will bring Xiaomi to market more and more products of its own ecosystem like TV, laptops and much more.
Amazfit GTS
🇨🇳EU Priority Line Shipping (No Customs) ✈
Are you interested in OFFERS? Follow our TELEGRAM Channel! Many discount codes, offers, some exclusive of the group, on phones, tablet gadgets and technology.