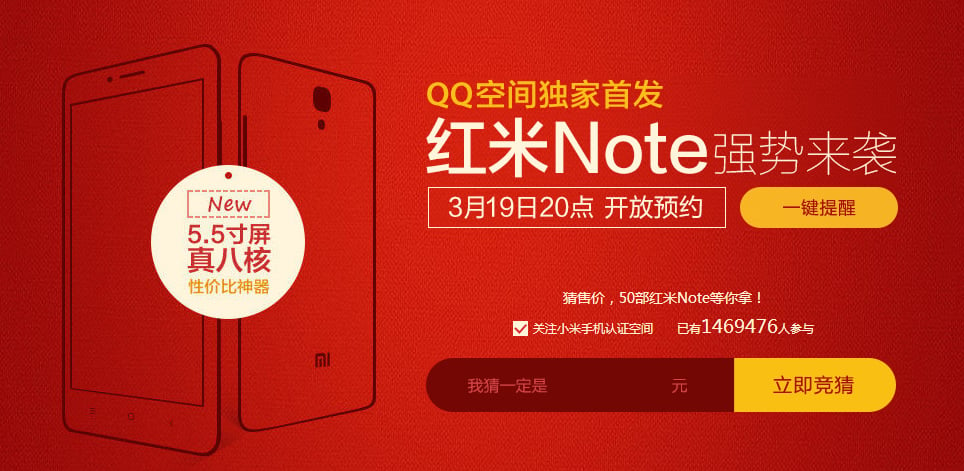 Many were waiting for today's important 2 announcements: Mitab e HongMi 2.
And instead, with a surprise move, the Xiaomi what does he do? Presents his NOTES!
Yes, no one was thinking about it (maybe a few missed it), but Xiaomi wanted to enrich his fleet with another flagship.

Not many official specifications except the presence of a nice one display by 5.5 inches with HD resolution.
Probably will be equipped with a processor Mediatek Octacore MT6582 to turn everything around.
One thing is certain: the Xiaomi in this case surprised us (at least in my case).
But we remain awaiting the answer to another question that most of us do:
When will MiTAB be presented?
via | [email protected]