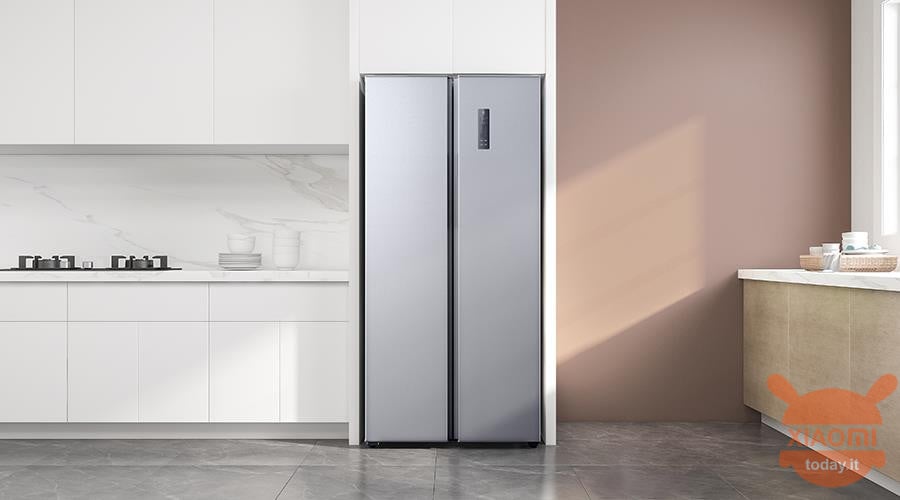 After launching televisions, air conditioners, washing machines and stoves in previous years, Xiaomi today announced the official entry into the refrigeration industry.
The Chinese giant has in fact released four new Mijia refrigerators in one fell swoop: the 486L four-door refrigerator, 483L two-door refrigerator, 210L three-door refrigerator and the 160L two-door refrigerator. So basically we have full coverage from Xiaomi regarding styles, volumes and prices.
Xiaomi officially in the refrigeration sector with four Mijia refrigerators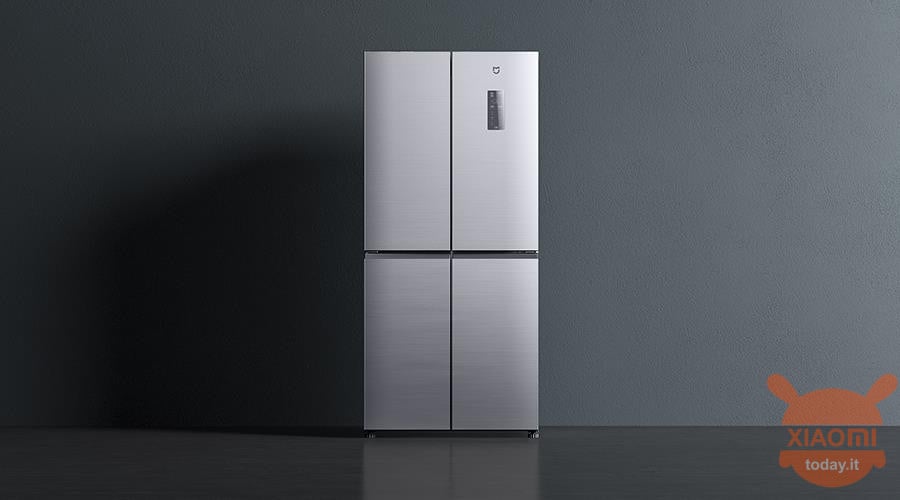 The four Mijia refrigerators are all made of titanium with the first three air-cooled and frost-free (anti-freeze) function. Compared to traditional refrigerators, these will avoid the formation of frost, so the food will not "stick" to the refrigerator and we will have a more uniform internal temperature.
In addition to air cooling, refrigerators are also designed to save space, with energy-saving silencers and precise temperature control. The four-door refrigerator by Mijia (Cold Cross model) also has support for Xiao Ai's voice control and through the Mi Home app, which could be very convenient (for Chinese users) to adjust the refrigerator settings depending on the food inside.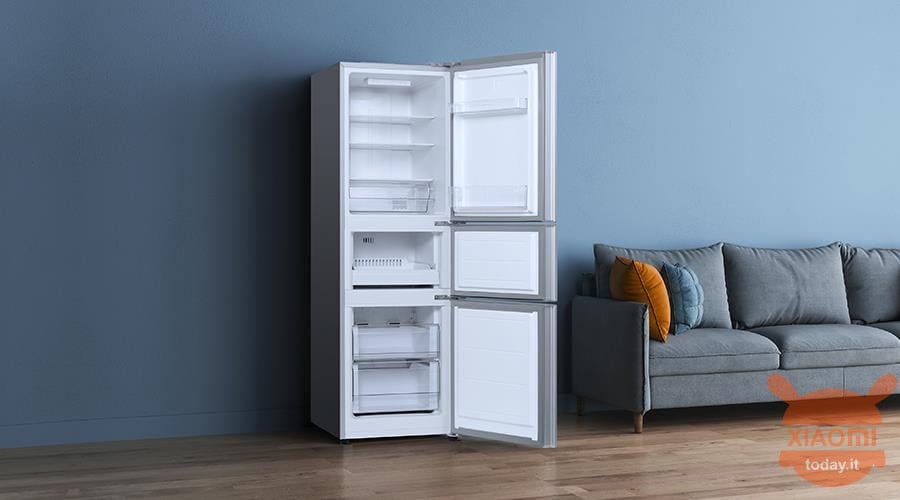 In terms of energy savings and noise, all four refrigerators can maintain low noise operation of 39 dB. The four-door refrigerator and two-door 483L refrigerator both come with the new Chinese 2 level energy efficiency standards and the daily energy consumption is 1,05 kWh / 24 hours and 0,99 kWh / 24 hours. The three-door refrigerator and two-door refrigerator instead, come with the new standard 3 energy efficiency level. The daily energy consumption is 0,78 kWh / 24 hours and 0,58 kWh / 24 hours respectively.
As for prices, the 486L four-door refrigerator will go on presale at 2999 yuan (383 €), while the official price will be 3299 yuan (420 €), the Mijia 483L refrigerator will be sold first at 1999 yuan (255 €) and then officially sold for 2499 Yuan (320 €). The 210L three-door refrigerator will go on presale at 1599 yuan (205 €), then rising to 1699 yuan (217 €) and finally the 160L refrigerator will be sold for 999 yuan (127 €) first and 1099 yuan (140 €) at the end. of presales. The four refrigerators will be available for purchase from 10:00 on October 15 at Xiaomi Mall, Xiaomi Youpin, Tmall and Xiaomi official website.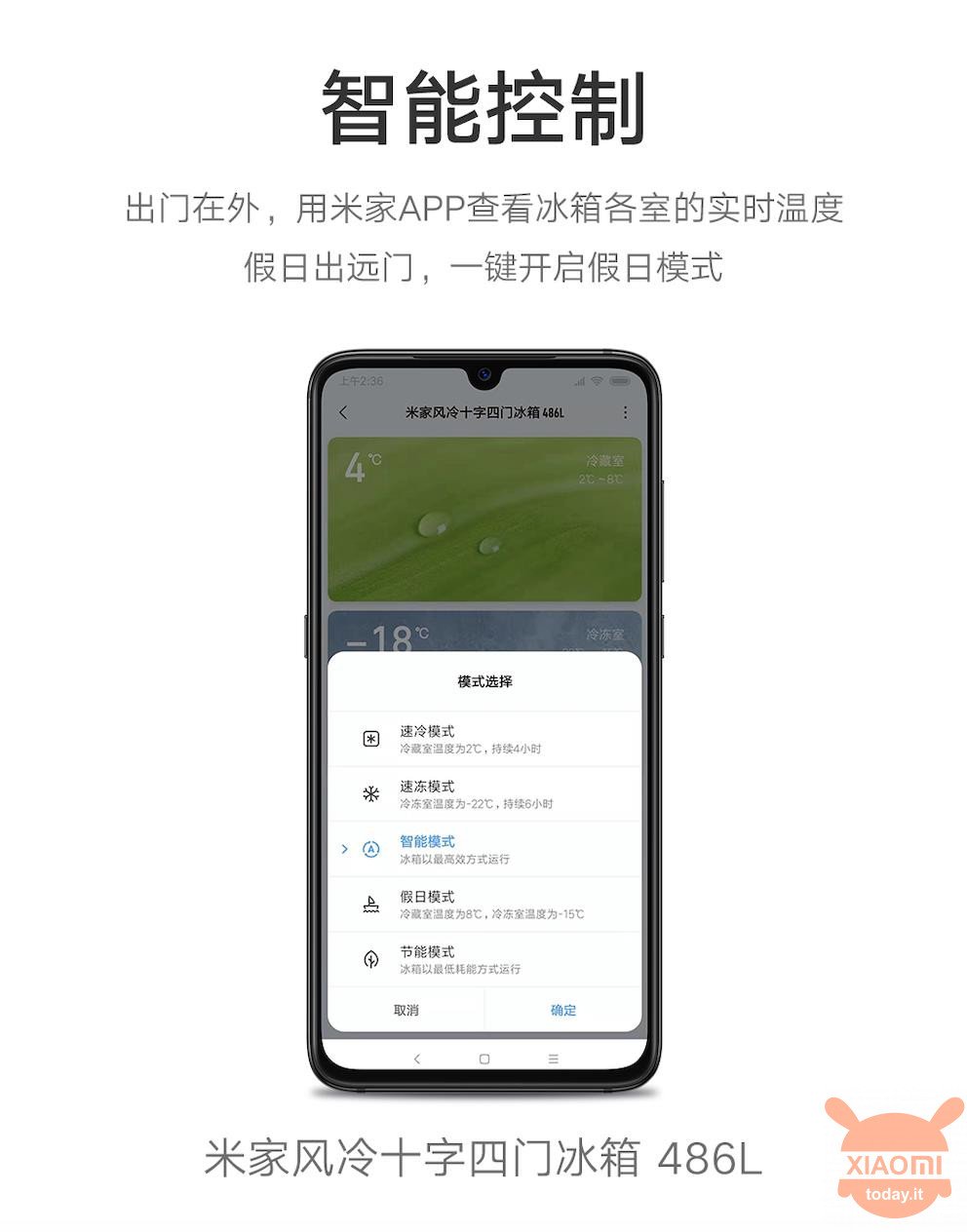 In addition, Xiaomi also announced that it will provide a long-term guarantee of 3 years for all models, far exceeding the Chinese industry standard (typically one year).
Are you interested in OFFERS? Follow our TELEGRAM Channel! Many discount codes, offers, some exclusive of the group, on phones, tablet gadgets and technology.