Xiaomi week begins with the presentation of three new gadgets, all quite different from each other. We are talking about a new e-book reader, a multi-socket wall adapter (actually three) and an automatic soap dispenser.

XIAOMI Mi 9T 128GB BLACK - BLUE Global 6 / 128gb
ATGRATIS Shipping from Italy 24 / 48h

So let's start with the iReader T6, an ebook reader with an 6 inch screen that uses 1.2 Card technology at 1072 × 1448 resolution for a ppi of 300. While under the body we find a Freescale imx6 processor, 8GB internal memory and an 1500mAh battery that promises weeks of autonomy.
The iReader T6 arrives at the factory with the iReader UI 2.0 operating system, with support for EBK, TXT, UMD, EPUD, PDF and MOBI text documents. There is WiFi functionality to download the various documents from the integrated store with hundreds of thousands of books, magazines, comics and other quality digital content.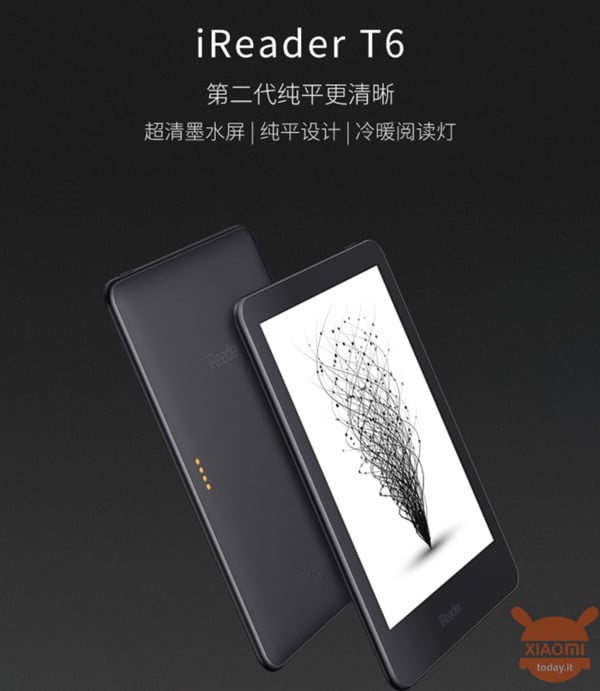 Finally, the e-reader weighs only 158 grams, which makes it lighter than most smartphones, while the thickness is 7,4mm. The price of the T6 iReader is 958 Yuan, or on the 120 €.
Moving on to the second gadget of today, that is the multi-socket wall adapter which is actually divided into three similar but slightly different devices.
The first has only two sockets compatible with two standards and costs only 19,9 Yuan (2,69 €).
The second adapter has two sockets and two buttons for activation / deactivation. This socket is useful to connect two devices at the same time and always have the choice to turn them off without having to disconnect the socket. Furthermore we can control every single outlet independently. This adapter is sold at the 29,9 Yuan 3,90 € figure.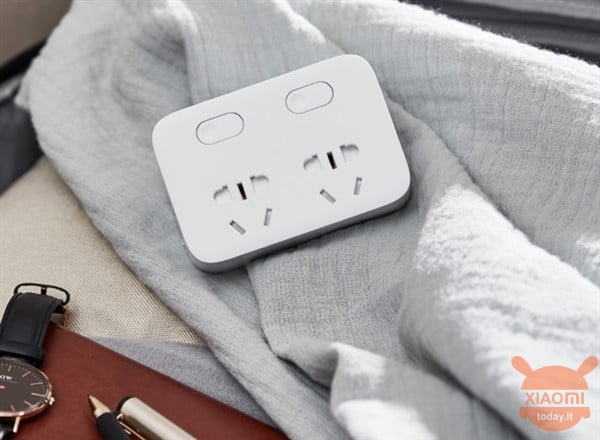 Finally we have the third adapter which instead has both two sockets, two USB ports and a button for switching on and off. Thanks to the two USB ports it will be possible to recharge one's favorite devices (tablets, smartphones, ebook readers, cameras, etc.) to the maximum power of 10W, or 5V2A. Furthermore, the integrated chip is able to understand if the connected device supports fast charging and activate it accordingly. The latter adapter costs 44.9 yuan (5,80 €) instead.
Going to the third and last gadget, we have an automatic soap dispenser. This type of product is not something new for Xiaomi that some time ago had presented one quite similar (available at this link), the one just presented seems more compact and, as you can also see, has the Dove logo in the lower part. This could mean that the two companies are working together to bring this gadget around the world, or at least we hope so. The price of the dispenser will be revealed on May 15.
Now tell us yours, what do you think of the gadgets presented today? Are you interested in anyone? Let us know in the comments section below!