We know a lot of interesting gadgets produced by Xiaomi, but the one presented today may beat them all. We are talking about a "printer-gramophone", let's find out together what it is!
Xiaomi Gramophone Printer: The new printer with gramophone function
The Xiaomi Gramophone Printer, this is the official name, is precisely a printer which allows us to take pictures and at the same time integrate an audio or video message. Specifically, the device is able to print photos of photographic paper six inches in diagonal (100 × 148mm). Once this is done, thanks to the use of AR (Augmented Reality), these photos will be able to "talk" and "move".
The operation process is quite simple, when we send a photo to print via a WiFi connection, we can add music or audio recording ranging from 3 to 60 seconds. The audio is then loaded into the associated cloud service and will be automatically played every time the photo is scanned with the dedicated app. It is also possible to integrate videos with a maximum duration of 15 seconds, even here, once the photo has been scanned, a video will be displayed on our smartphone.
Xiaomi promises that in the future we can even have a more realistic AR effect with the video that will appear to come directly from the photo thanks to image tracking.
Xiaomi Gramophone Printer: The new printer with gramophone function
As for printing technology, we have a three-color sublimation print. There are 1280 heads that transfer color to the tape, with each primary color able to reproduce 256 levels. In other words, the printer can generate up to 16,7 million colors for quality printing.
Furthermore, an advantage of sublimation printing is the protective film that is added at the end of the process. This makes the photo waterproof, non-oxidizing, does not capture fingerprints and is much more durable. So even after a few decades we could cover the photos without being disappointed.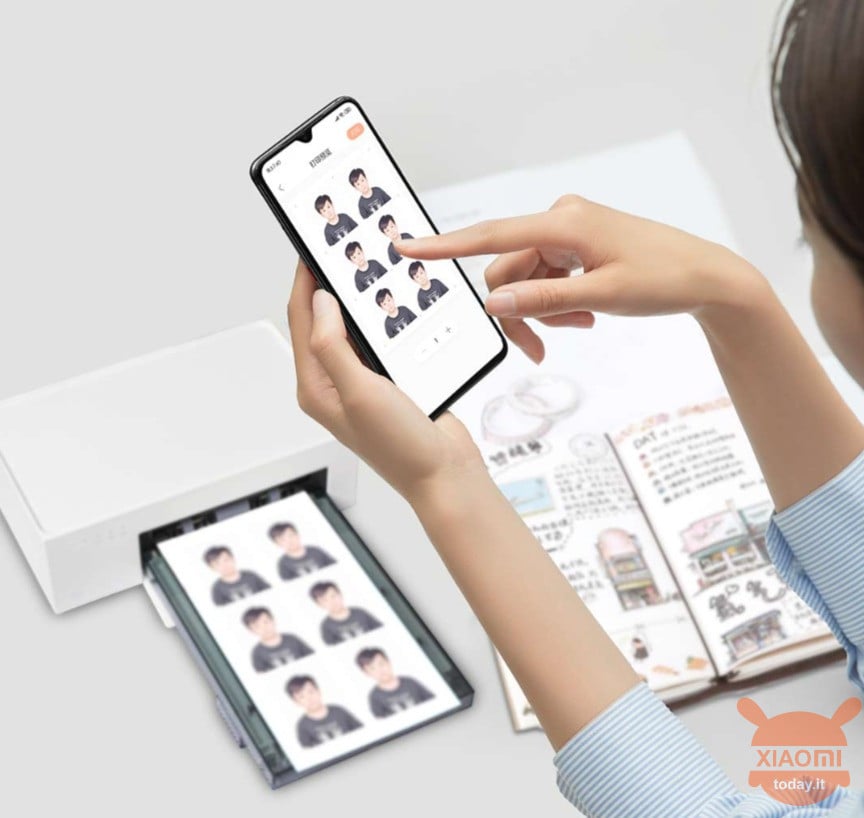 Thanks to the application we can also print more "professional" photos from 1 or 2 diagonal inches so as to use them for official documents, identity cards, passports, etc.
Turning to the smart side, the printer can be connected via WiFi in different ways. We can in fact connect directly to the printer from the smartphone via WiFi or connect the printer to the home WiFi network and send photos in print even from a computer.
Finally, the Xiaomi Gramophone Printer adopts an innovative integrated battery according to the manufacturer, which can be recharged through the USB port and print up to 40 photos with a single charge.
As for prices, the printer is sold in China at 699 Yuan (90 €) during the crowdfunding campaign. Price that will go up to 799 Yuan (102 €) once released on the market.
-43%

Sale
🇮🇹 Express Delivery 24 / 48h from Italy FREE
-39%

Sale
🇨🇳 Priority Line Delivery (Delivery 10-15gg, NO customs) ✈
-42%
Coupon
🇨🇳 Priority Direct Mail Shipping (6 / 14gg, No Customs) ✈
Buy
Use discount codes:
BGGTS129
Are you interested in OFFERS? Follow our TELEGRAM Channel! Many discount codes, offers, some exclusive of the group, on phones, tablet gadgets and technology.