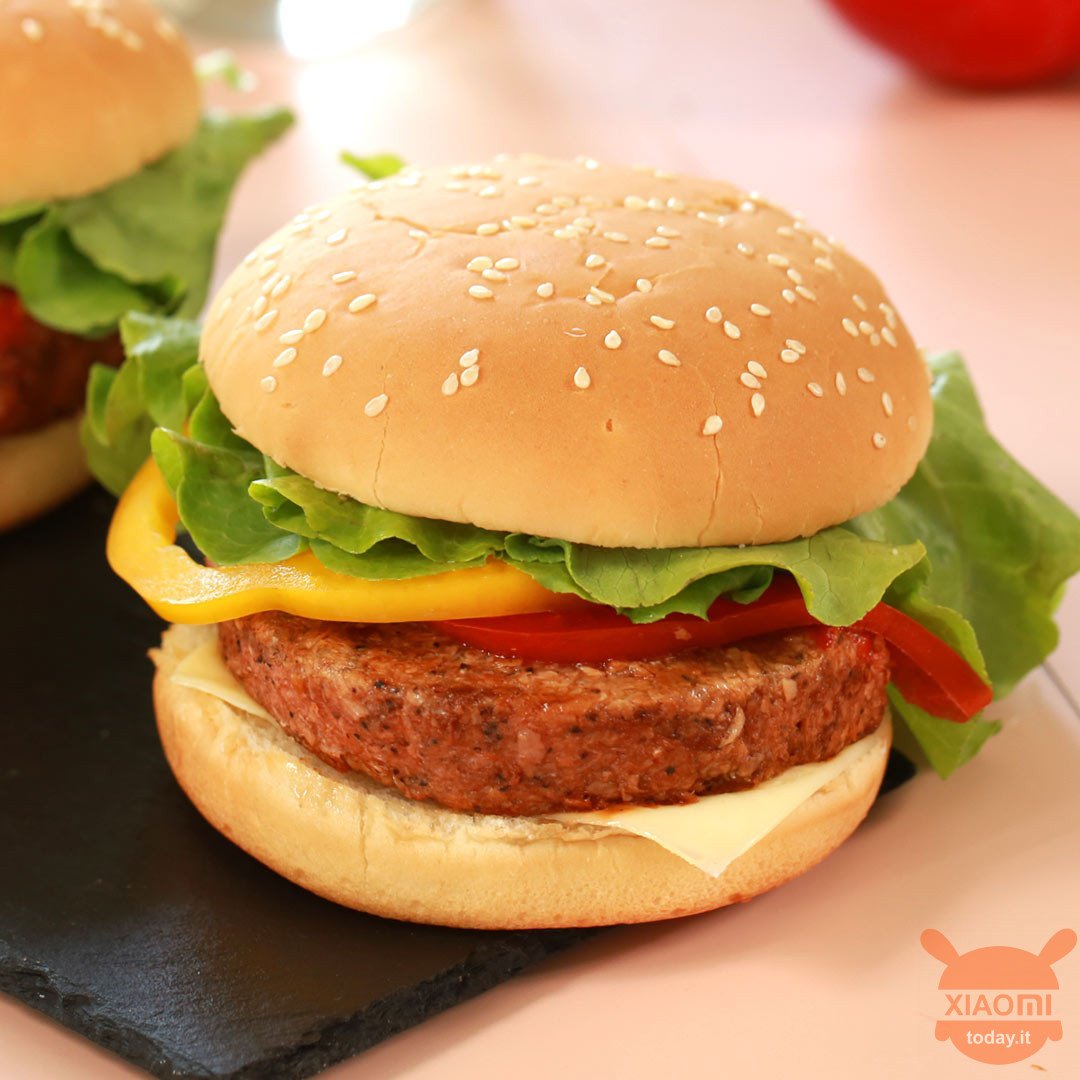 Do you think it is a clickbait article? You are very wrong because of the last gimmick of Xiaomi It is brilliant. You can also argue that in the end it is a vegetable product and therefore a veggie or vegan burger ... and you would be right if not for the fact that this has the true meat flavor. In reality the ingenious idea of ​​which we speak to you is not having invented this thing considering that Xiaomi is definitely not the first to have come up with this product from the hat, as much as the philosophy which is under and the way of selling (if we can call it that). Let's see in detail what it is.
Xiaomi's new product is a fake burger ... but you really do eat
For those not already informed: the idea of fake meat was born from the need of our market (and our planet) in suffering of dramatically decrease the amount of meat used. The reasons behind it are basically two, even if the discussion is much broader: first of all we are too many, so the Meat consumption is excessive; secondly, the production of meat has a cost that is becoming ever greater and this weighs on everyone's pockets, including consumers. Several start-ups have therefore come to the rescue of our wallets and the planet we inhabit by inventing fake meat.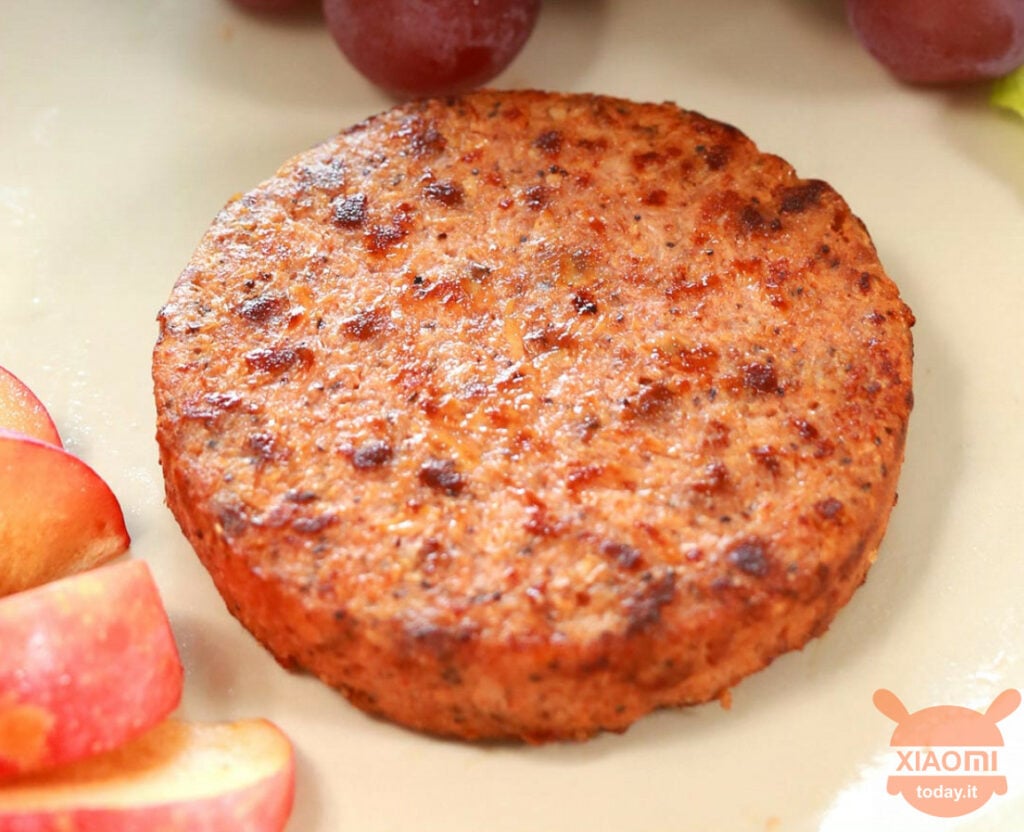 Beyond Meat, the start up Californian that produces it, has allowed the opening of several venues in Italy including Well done (we have tried it and we assure you that the difference is not felt). Most of you probably haven't heard of it but this start-up was founded by Bill Gates e Leonardo di Caprio.
But coming back to Xiaomi she also decided to jump into this sector of the fake meat putting up for sale on Youpin, the well-known crowdfunding portal, his fake burger. the photographs you see below come from the site and if you didn't know it, you wouldn't even notice that it's a fake Xiaomi burger.
As you can imagine reading in the first photo, it is a product completely based on vegetable proteins such as non-genetically modified soy, which has the consistency and flavor of real meat. A plant-based product that uses modern technology and equipment for food processing in order to make its own texture, taste, nutritional values ​​and taste close to animal meat. But the thing that makes it only this fake burger is another: putting it for sale on Youpin at a price of 118 yuan (15 € at current exchange rate) for 4 pieces, Xiaomi made it possible to all users, none excluded, of take advantage of a food so far only accessible to those who could go to the restaurant. If the ultimate goal is to be able to protect our planet, it is right that more and more people should have access to these products.
What do you think?
Are you interested in OFFERS? Follow our TELEGRAM Channel! Many discount codes, offers, some exclusive of the group, on phones, tablet gadgets and technology.