The Xiaomi universe is always in great motion. According to a new document from the same Chinese company, it seems that there is a possibility on the horizon smartphone with rollable display. Indeed we have been talking about it for some time, but still nothing has materialized. Could this be the right time? Let's find out in the next lines.
Xiaomi's rollable is in the style of the OPPO X 2021
Company patents allow us to understand their future strategies. In this sense, the Xiaomi branded document that is circulating in these hours tickles our fantasies about a possible rollable smartphone that could come out in the coming months. Using the conditional is a must, considering some cases of other rather recent companies.
Let's take for example the OPPO X 2021, to which this new Xiaomi prototype seems to be openly inspired. This is the first smartphone with a rollable display of the Chinese brand, but at present it is still a concept. The debut should take place no earlier than 2023, as hypothesized by several leakers. It is no coincidence that Xiaomi is simultaneously working on his rollable, certified by a patent that exemplifies the direction of the works.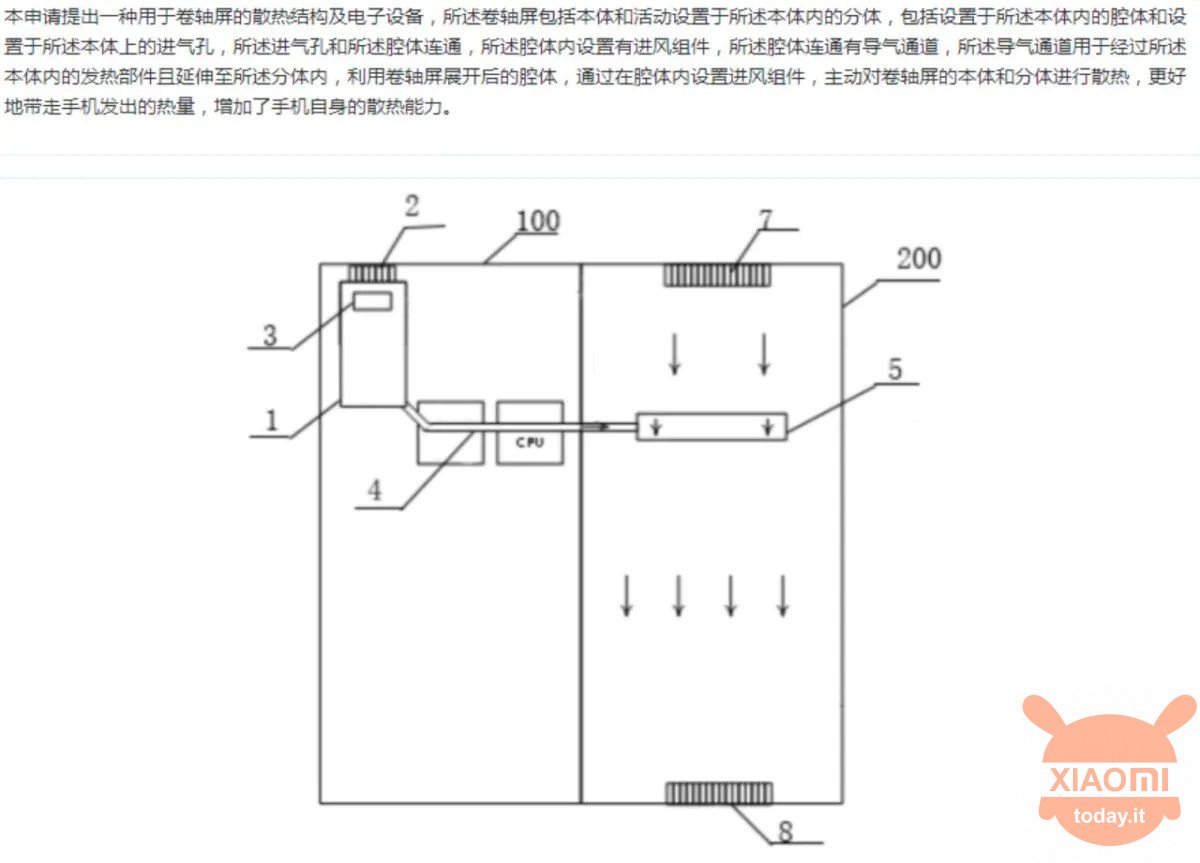 The paper turns the spotlight on a patent for a heat dissipation system for sliding screens. The images therefore show a smartphone with a sliding structure, with various air vents capable of simulating active cooling. The document is Chinese, and it is not clear how this device should work in practice.
However, one aspect seems clear: the mechanism in question would certainly increase the ease of use with reference to a smartphone with a rollable display. This is because it would improve heat dissipation when using the open screen.
Will Xiaomi use this technology or will it remain closed in a drawer? We will see if in the near future the brand will come out into the open, or will decide to postpone it.