The Xiaomi company is certainly not new to the launch of ecological vehicles characterized by excellent value for money but above all by feautures that make them prefer to the rest of the competition. Besides, if my colleague Galeazzi uses the M365 scooter to move to the last mile of the city of Milan, will there be a reason?
Apart from that, in a few people perhaps know in depth the HIMO brand, which for Xiaomi produces electric bikes and which today lands on the crowdfunding platform with a new bicycle that promises record autonomy and that improves in terms of construction, in the past considered too approximate. The HIMO brand is owned by the Shanghai Ximo Electric Technology Co., Ltd. which in China is fairly well known for the electric bicycles it produces, but returning to Xiaomi, for the Chinese OEM is the HIMO C20 to debut in crowdfunding with equal dimensions to 1470 x 610 x 1060 mm and a weight of 21,1 Kg with the possibility of reaching a maximum height of 965 mm.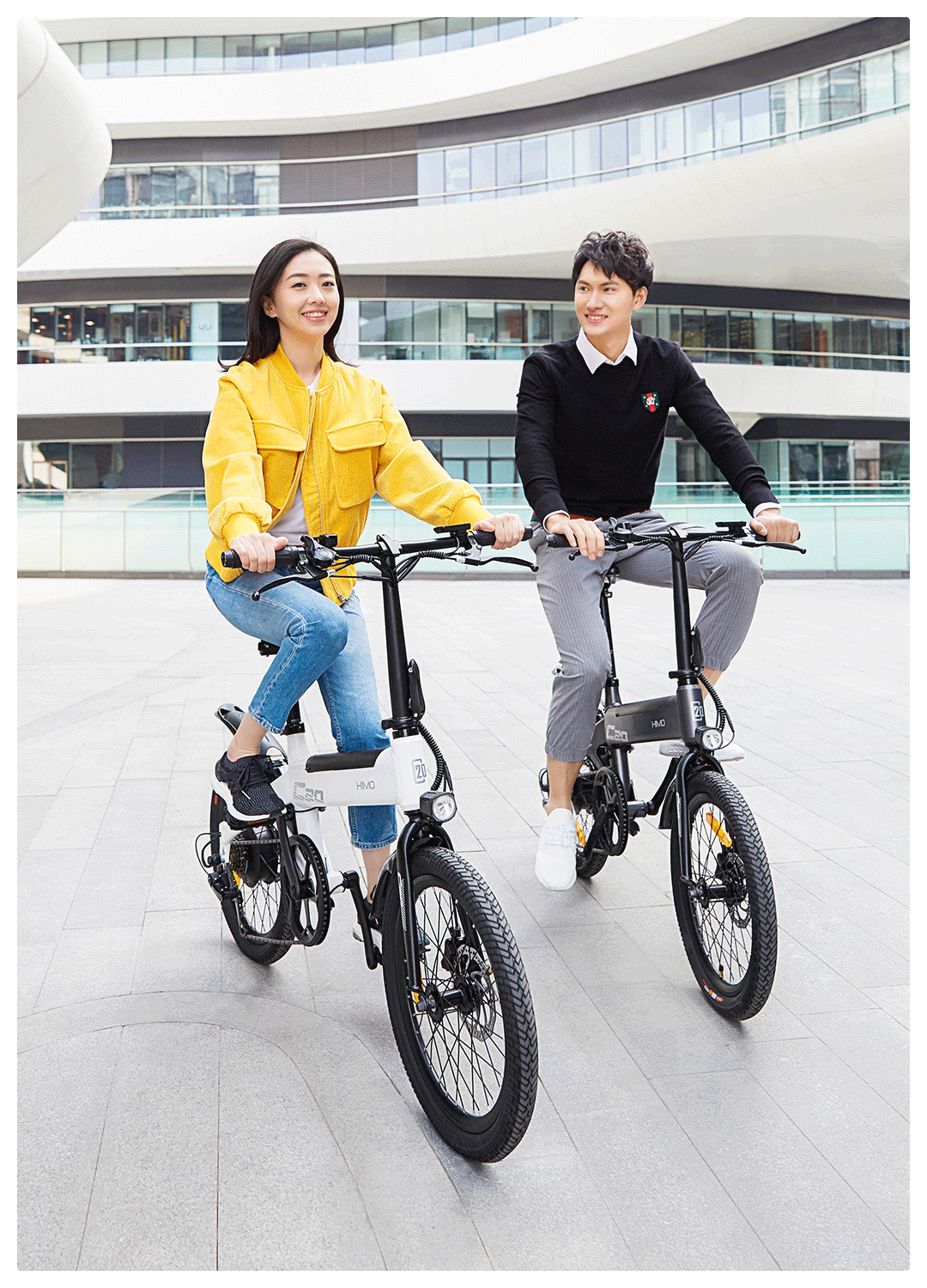 What is special about HIMO C20? Well the Chinese electric vehicle reaches an average speed of 25 Km / h and an autonomy of 80 Km. Frame completely made of aluminum with reinforced joints for greater resistance to abrasion of time and water. A quality product so as to receive all the necessary safety certifications also at European level. The HIMO C20 is powered by an 18650 mAh battery, which alone has a weight of 2,5 Kg and so it takes 6 hours for a full charge. The battery is also easily removable at any time for any checks. On the handlebars there is a convenient display with the main indications regarding the state of charge of the battery and the usage statistics, all guaranteed by an IPX5 certification.
Xiaomi HIMO C20 is the new electric bike that promises autonomy up to 80 Km
The gearbox is entrusted to Shimano while the braking system has been optimized for greater safety even at high speeds, where only 6 m of radius of action are required, falling to 4 m in standard speed. Of course, there is no shortage of front and rear LED headlights for greater visibility, while the maximum weight that the HIMO C20 can withstand is 100 Kg. Before telling you the price, I am talking about a truly unique gem, in fact you can simply unhook the saddle to inflate wheels of your HIMO C20, as a mini pump has been integrated that will be operated with a mechanical saddle movement. Available in two colors, white and dark gray la HIMO C20 it is sold at a price of 2999 yuan, equal to around 336 euros at the exchange rate. We hope to see you soon in the import shops we are used to.
Are you interested in OFFERS? Follow our TELEGRAM Channel! Many discount codes, offers, some exclusive of the group, on phones, tablet gadgets and technology.