After returning home after a long working day, there is no better feeling than jumping on the couch and trying to recover some energy for the rest of the evening. To help us in this task, other products can also come into play, such as the foot massager with foot bath and built-in dryer, like the Xiaomi HITH S2 which we saw a few months ago in the Chinese presentation.
Well, the device in question has definitely had a great success in the Asian country and so here we have today an equally interesting but much cheaper version, let's talk about the Xiaomi HITH Q2 Smart Wireless Foot Bath Massager.
Xiaomi HITH Q2 presented, the new smart and wireless foot massager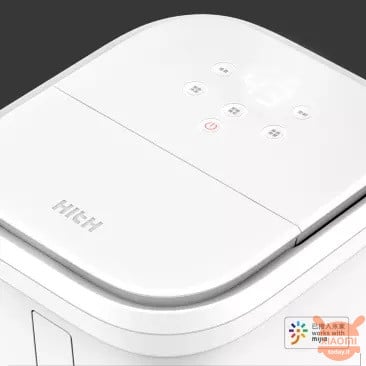 The HITH Q2 Smart Wireless Foot Bath Massager is, as the name suggests, a smart wireless massager with foot bath function. The device uses SIE technology to massage the feet through micro pressures. Moreover, always in the lower part we find four heads with sixteen rotating spheres that simulate a real Thai-type massage.
Obviously to use the foot bath function, the HITH Q2 also has a particular internal heating system (temp max 45 degrees) that manages to heat the water very quickly and at the same time consuming as little energy as possible. As some of you will remember, in fact, the device works also (if not mainly) without wires, so it is powered by an integrated battery to be able to move it wherever you want for the home without creating obstacles.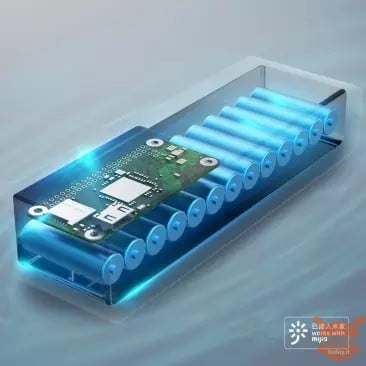 As for autonomy instead, HITH states that it is possible to use the Q2 for well 100 minutes without interruptions, even if then we recommend a maximum use of 30 minutes at a time.
Finally, the HITH Q2 has a handle that extends to be able to move without difficulty and is easily washable by removing the various components such as the heads.
The HITH Q2 Smart Wireless Foot Bath Massager is now in the crowdfunding campaign at the figure of only 599 Yuan, or on the 76 € at the exchange rate. We remember as always that these are prices dedicated to the Chinese market that will see price increases once they are sold by third-party stores.
Are you interested in OFFERS? Follow our TELEGRAM Channel! Many discount codes, offers, some exclusive of the group, on phones, tablet gadgets and technology.