Xiaomi has just presented a new, rather interesting product called Ink Case Smart Electronic Paper and that's exactly what the name suggests, a smart spreadsheet!
The new Xiaomi gadget uses E-Ink technology without actually emitting any light. In contrast, electronic ink works through electric fields that can produce black and white as a fill. This means that when in standby mode, no update takes place, the ink remains in the same position actually eliminating the flickering problem that fatigues the eyes considerably. Furthermore, this technology also allows you to save a lot of energy and therefore have more autonomy.
Xiaomi Ink Case Smart Electronic Paper presented, the smart spreadsheet!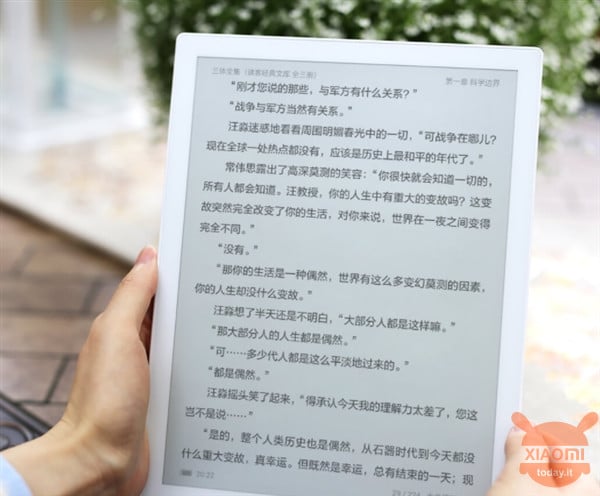 The Xiaomi Ink Case Smart Electronic Paper comes with an 10,3 inch diagonal screen, much larger than most e-readers on the market with an average 6 inch size. While the resolution is of 1404 × 1872, so greater than Full HD, which helps to have a better reading experience.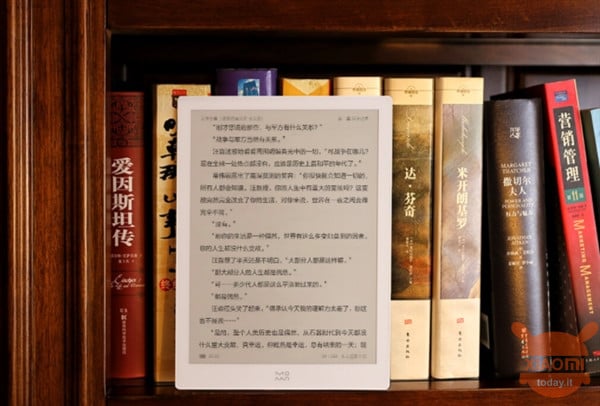 The Xiaomi brand is not new in the production of e-reader, in fact since the very beginning 2010, the founder of the Chinese giant, Lei Jun, invests in this part of the market. Lei Jun, along with Wang Chuan had indeed given birth to the company New Oriental Xu Xiaoping Teacher, later acquired by Xiaomi in the 2012. Going to today instead, the company has around 200 millions of users in China, with an incredible number of content available online that include 100 thousand publications, 200 thousand original novels and 10 thousand comics.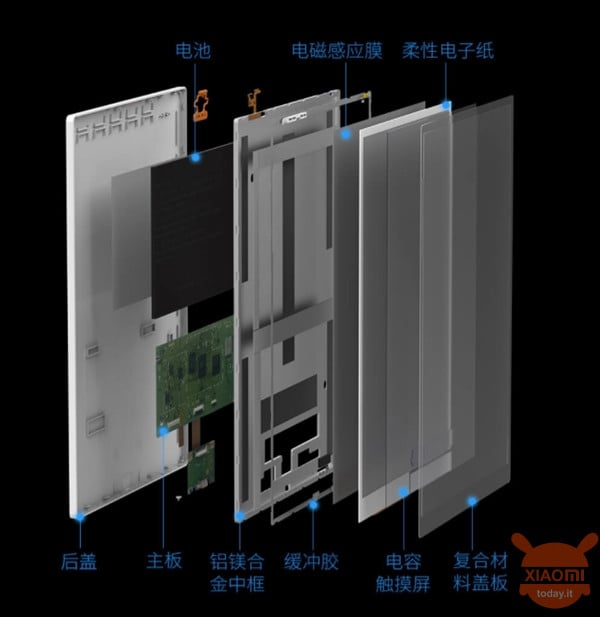 Returning to the new Electronic Paper, the device is compatible with Wacom's electromagnetic stylus with support for 4096 pressure levels and a refresh rate of up to 360 times per second. The algorithm inside the smart sheet is able to recognize handwritten text and convert it into electronic text, this helps a lot in case you want to search in the future.
Finally, the Ink Case Smart Electronic Paper comes with Android 8.1 optimized for e-ink display, can be connected to the network via WiFi and you can install your favorite apps. On board we find then 2GB of RAM and 32GB of internal memory for about 10 thousand pdf file (with size 3MB each).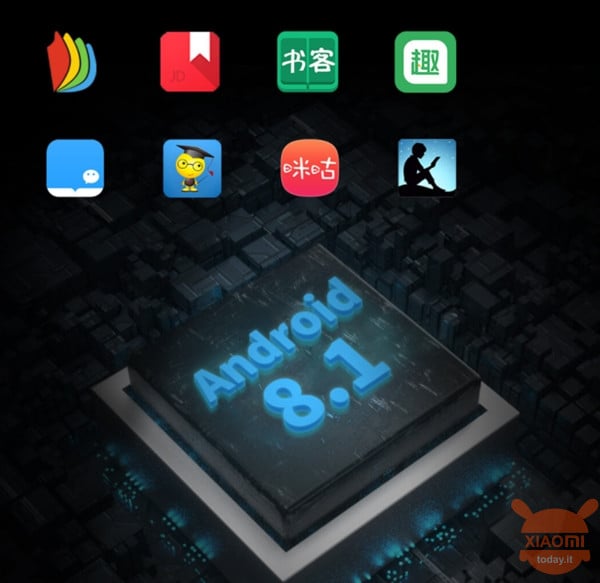 The Xiaomi smart spreadsheet is on sale in China at 2499 Yuan, or around 324 euros.
Are you interested in OFFERS? Follow our TELEGRAM Channel! Many discount codes, offers, some exclusive of the group, on phones, tablet gadgets and technology.