Xiaomi has never been afraid of entering new markets and expanding its catalog and the sports section is no exception to them. smart band at electric bicycles, the company continues to create products to adapt to today's lifestyle. In fact, the Chinese company has recently decided to implement two new products for doing exercises under the Yunmai brand in its extensive catalog.
XIAOMI Mi 9T 128GB BLACK - BLUE Global 6 / 128gb
ATGRATIS Shipping from Italy 24 / 48h

The company has become one of the most popular Chinese companies on the market and this is mainly due to the great performances it has had in recent years, always innovating and offering the best service to the public.
These two new products come under their sub-brand Yunmai, products that no doubt, many fans of fans will be waiting to buy them. Without adding anything else, let's analyze the newcomers in the Xiaomi house.
Yunmai EVA foam blocks
The first to arrive are Yunmai EVA foam blocks, they are a pair of blocks made of high-resistance rubber to provide the ideal support, either to support the head or the back. In addition, these are also widely used in yoga practices, being an essential accessory to support the body and to deepen and feel the alignment of our pelvis.
The blockade is extremely useful for those users who are just starting this practice and is of vital importance for those who suffer from some kind of physical limitation or have suffered some kind of injury.
But these foam blocks are not only used for yoga practices, since you can use them simply for ergonomic support when you perform physical exercises with which you can train more efficiently and comfortably. These blocks are sold in pairs, in three colors: green, navy blue and gray. It is thought that they will be sold in the future at a price of around € 4.
Yunmai elastic band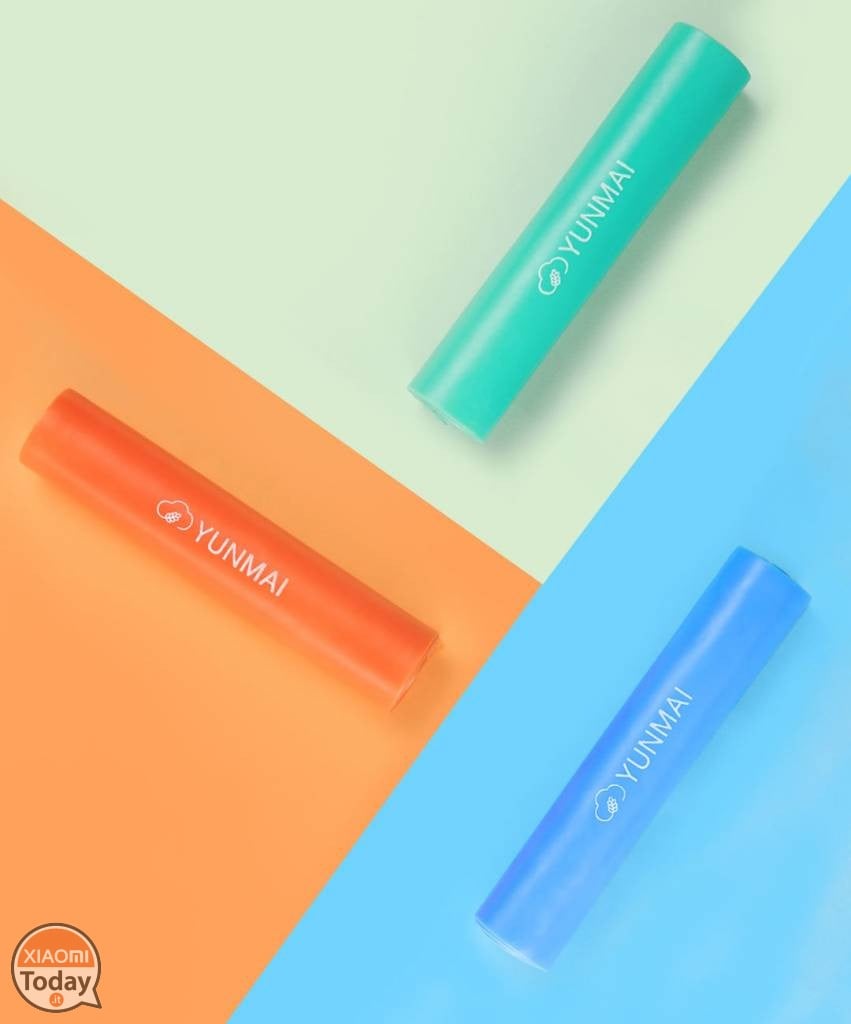 The second exercise product is an elastic band, an excellent option to improve endurance little by little, especially to avoid injury when training with new movements.
These bands are for gymnastics and other training routines. They can also be used to preheat the body at the time of muscle stretching. They have many features such as improving balance, strength, agility, control and toning our body. They are usually made of elastic rubber and some of these bands have more flexibility than others.
The Yunmai elastic band can be the best ally to complete and help gymnastics beginners. It is economical, efficient and advantageous for any user as its use is extremely simple.
It is available in various colors such as orange, green and blue. In addition, it is coming in two different models, one from 15 pounds and the other from 25 pounds of torque, both at the price of 2 €.
These two new sporting gadgets are ready to enter the large and varied Xiaomi family, and they are sure to become very popular products both for the practicality and usefulness of their function, and for the very cheap price and much more competitive than all the other gadgets of the sector. sports.