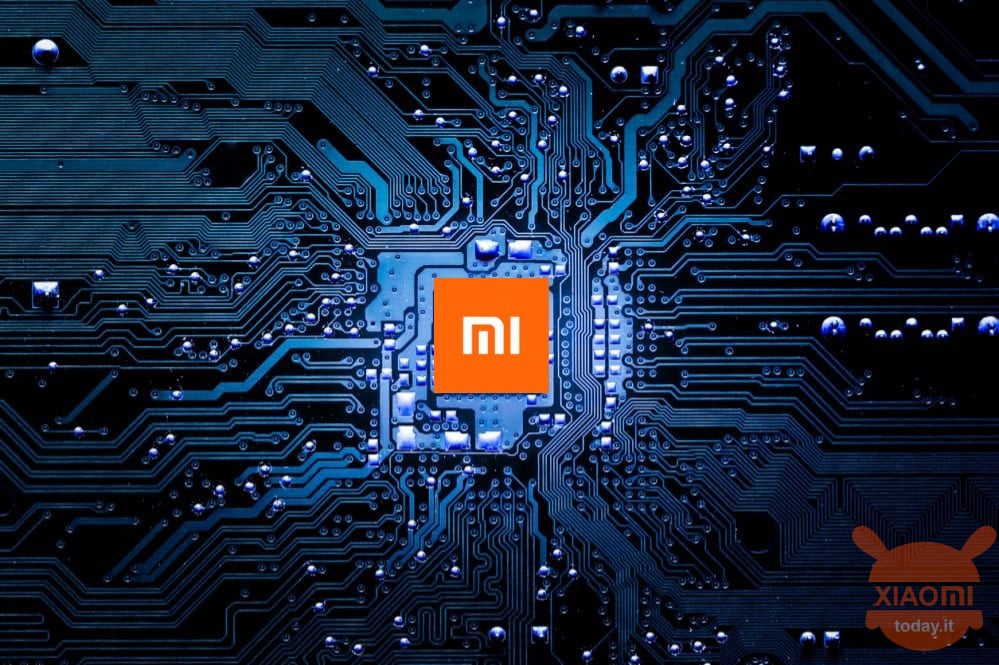 Xiaomi has always been one of the most fruitful partners of Qualcomm but also of MediaTek. The first made sure that Lei Jun's brand was the first to launch certain smartphones with its processors: think of the Mi 10 and the Mi 11 which were the first to come out with Snapdragon 865 and 888 respectively; as for the second company, relations have intensified in the last year and this is seen with the new smartphones with Dimensity and Helio processor. But things will soon change as the Chinese giant is investing mind-boggling figures in the processor sector.
Xiaomi invests in companies, startups and partnerships in the processor sector: the long-term goal is not just to become independent
Clearly we are talking about a long-term goal because the results will begin to be seen only after years of investments. In any case, Xiaomi has invested, starting from 2019, in at least 34 Chinese chip-related companies as shown by an analysis of business data from Nikkei Asia. In addition to these investments, we are talking about purchases), the Chinese giant added interests in 25 other hardware companies. The objectives we were talking about a moment ago are: self-development of microchips and independence from other companies, especially from the United States.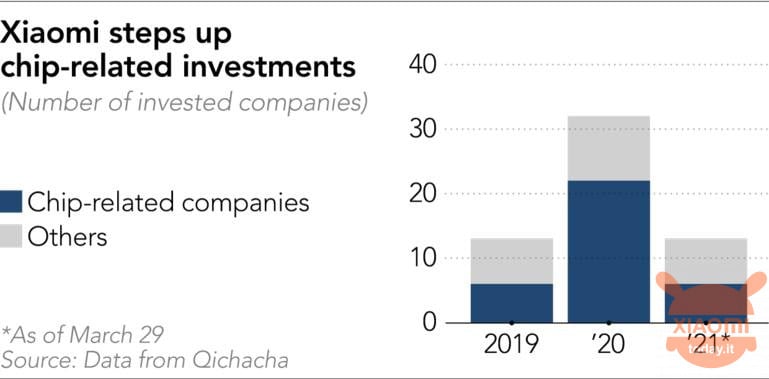 Despite the good blood flowing (I would say excellent) between Xiaomi and Qualcomm, theBeijing's goal always remains the same: to become independent from the United States. Inevitably in a country like China, all companies have to follow the guideline and perhaps this is good. We are not analysts but probably if the major companies break away from the usual manufacturers, the chip crisis could see one positive decline. Let's think for example if Xiaomi divides its path from the US giant producer of Snapdragon: a large amount of products would be missing from the second company, and the first would find itself developing its own.

A division of tasks, albeit on a very large scale. But let's get back to Nikkei's data. Investments in chips and other hardware were made primarily through aaffiliate known as Hubei Xiaomi Changjiang Industry Fund Partnership

, established in 2017. To this day this affiliate has remained on the sidelines, acquiring other companies and startups but without producing. However, Xiaomi claims that its chip development ambitions, which began in 2014, are starting to bear fruit. On Tuesday it unveiled an in-house designed ISP chip, the

Surge C1

.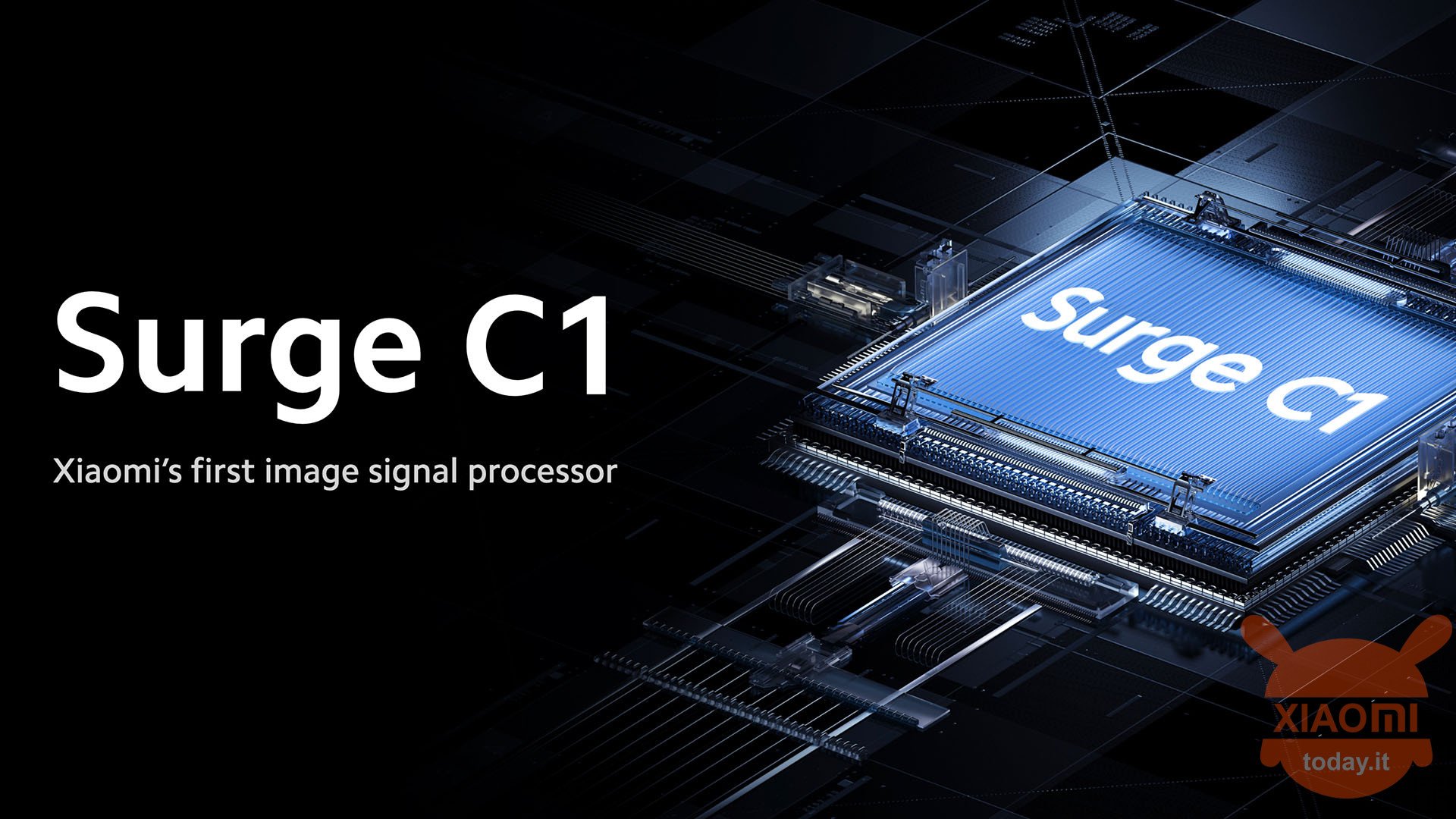 But when did this tremendous race for chip independence start? Mainly ever since Washington suddenly cut Huawei from its major global suppliers. And we remember that the old Trump administration did more or less the same thing with Xiaomi, albeit in vain. But regardless of this, will it be true that it is worthwhile for companies to develop their own chips themselves?
Donnie Teng, Nomura Securities Nikkei Asia analyst, said: "It is unrealistic for any company to do all things and only use self-developed chips… this would consume too many resources. At the same time it would be too risky to put all the eggs in one basket considering the geopolitical tensions". This is true, but remember that Xiaomi has invested in several companies, keeping them in a certain sense independent. For example it has invested in Cvitek, an AI chip developer focusing on video monitoring and edge computing technology; or Xi'an Intelligence Silicon Technology, which develops programmable gate arrays.
But what do you think of it? Will Xiaomi ever become an independent company from the others, especially from Qualcomm? And if that happens, it really would be positive for the brand? It is not really easy to develop processors (speaking of smartphones) that are equivalent to those of Qualcomm. And let's also say that Xiaomi is not a smartphone-only company ...
Buy on Amazon
720,00 €
available
33 new from 720,00 €
1 used from 831,00 €
Last updated on April 18, 2021 5:55 ⓘ
Are you interested in OFFERS? Follow our TELEGRAM Channel! Many discount codes, offers, some exclusive of the group, on phones, tablet gadgets and technology.