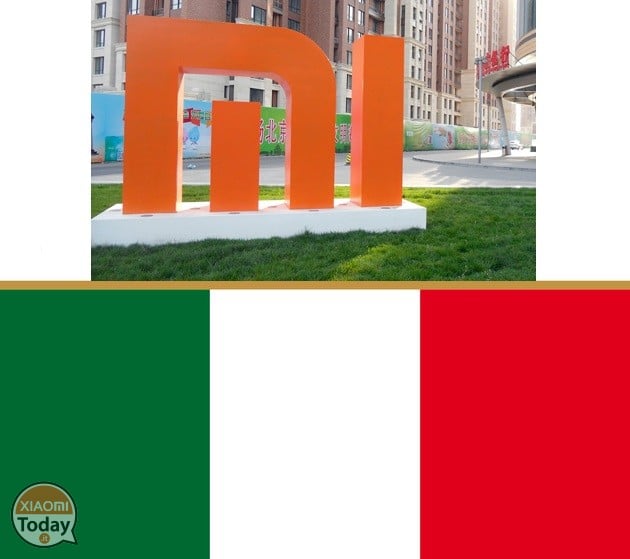 It seems that Xiaomi is ready to land in Italy, at least judging by the images posted on the social profile of Facebook directly from Xiang Wnag, president of the Chinese technology company. The images taken by an Mi 6 depict first of all the Milan Cathedral that seems to welcome the arrival of the president in Italy and that in a sense could hide a sort of clue as to what will be the opening location of the future Italian Mi Store. Mine is a guess but on the other hand Piazza del Duomo in Milan is a destination for foreign tourists and not every day and scores a record number of visits.
Other photos posted by Xiang depict the incorrro happened with Mauro Icardi Inter striker of which Erick Thohir, entrepreneur and sports executive indonesione, is president. The meeting between the magnate of Xiaomi and the football player could have happened by chance or under it could hide a sort of partnership between the two entrepreneurs. Xiaomi could look for a collaboration with Icardi, taking the player as an advertising testimonial as happened in China with Wu Yifan or Xiaomi could extend the collaboration to the football club.
XIAOMI COULD SEARCH THE RIGHT VISIBILITY IN ITALY THROUGH THE POPULARITY OF SOCCER
Unfortunately only time will be able to give us the right answers of this meeting in which it emerged only, from the words of the president of Xiaomi himself, that the football player was shown the Mi Mix 2 Special Edition with a body made of white ceramic. Xiaomi would not be the first smartphone manufacturer to exploit the popularity of football to gain visibility within a country, which in the case of Italy be the national sport. In any case, the visit of the company's management to Italy only bodes well for an imminent opening of the first Italian store, hoping that bureaucracy will not hinder the work.
Are you interested in OFFERS? Follow our TELEGRAM Channel! Many discount codes, offers, some exclusive of the group, on phones, tablet gadgets and technology.