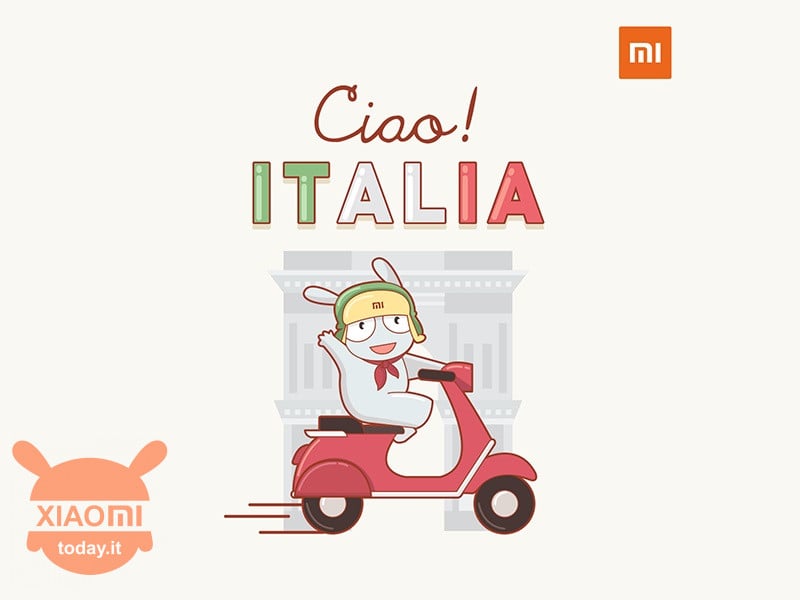 Now they have passed 6 months from the official debut of Xiaomi in Italy, a really small time window, but that was enough for Lei Jun's company to become the fourth smartphone manufacturer in our country. And so Xiaomi Italia does not hide the emotion and satisfaction of this title, publishing a post on its official forum, that of Italian Mi Community.

XIAOMI Mi 9T 128GB BLACK - BLUE Global 6 / 128gb
ATGRATIS Shipping from Italy 24 / 48h

Xiaomi Italia: fourth national smartphone maker and Black Friday offers on the online store
As usual, it is the reporting agency Canalys to provide certainties by analyzing i Q3 2018 report smartphone industry. Without a doubt, the merit should be given to the company that has been able to be appreciated by those who did not know this brand, but it is undoubtedly a source of pride for all of us in the sector and for You, true Italian Fans that you have always supported Xiaomi even before all the YouTubers start talking, just because now Xiaomi is the brand of the moment.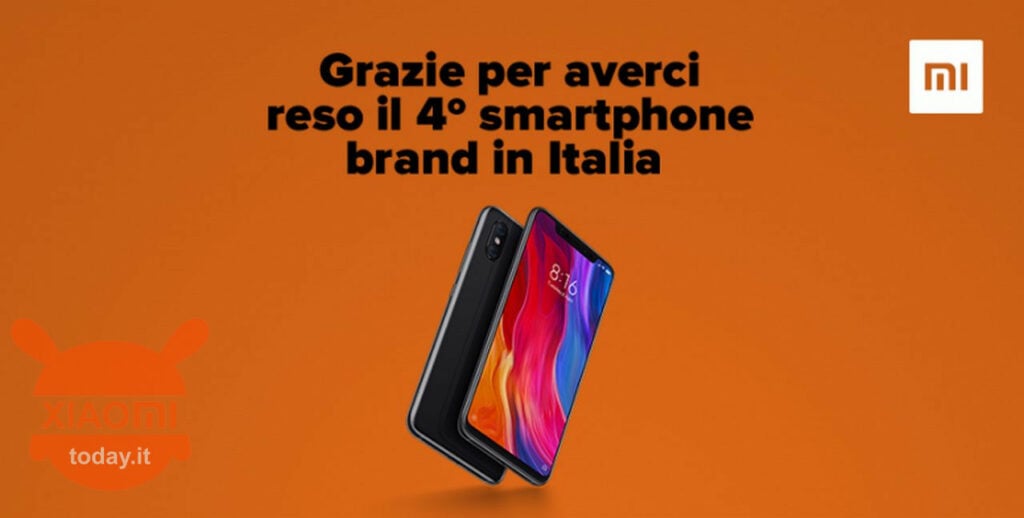 There is no joy in learning that Xiaomi is now a nationally recognized company and that in showing your smartphone nobody will tell you any more: "What is it?". In any case, there are two reasons to celebrate by Xiaomi, as it was yesterday inaugurated the Italian online official store, which on the occasion of Black Friday offers many offers on its smartphone catalog, and which we now show you in detail:
Redmi 6A 2 + 16 GB 129 euro
Redmi 6 3 + 32 GB 169 euro
Mi A2 Lite: 3 + 32GB to 189 euro 4 + 64 GB to 229 euro
Redmi Notes 6 Pro 3 + 32 GB to 219 euro
Mi A2 4 / 32 GB to 269 euro 4 + 64 GB to 299 euro 6 + 128 GB to 349 euro
Mi8 Lite 4 + 64 GB: 299euro
Mi Max 3 4 + 64 GB 329 euro
Pocophone F1 6 + 218 GB to 399 euro
Mi MIX 2S 499 euro
Mi8 6 + 64 GB 529 euro
Mi8 Pro 8 + 218 GB: 649 euro

Currently on the Italian online store you can only buy smartphones, but soon the company should also make available other products of its ecosystem. Regarding the smartphone prices mentioned above, these refer to the normal sales proposal while the offers dedicated to Black Friday they are composed of discounts up to 20%, such as Xiaomi Mi A2 proposed to 249 euros, Xiaomi Mi 8 to 449 euros, Xiaomi Mi Max 3 to 299 euros and Xiaomi Mi A2 Lite to 159 euros. But the company promises one every day series of special limited-edition coupons. And will you buy a new Xiaomi smartphone?