Xiaomi has recently released so many TV models recording huge sales, thanks also to models like the Mi TV 4A. But the Chinese technological company likes to take risks, and I have to admit that every time it has done so it has always been successful, and therefore it has decided to temporarily abandon a flourishing and expanding market like that of TV and propose a variant of the most popular entertainment object in the world.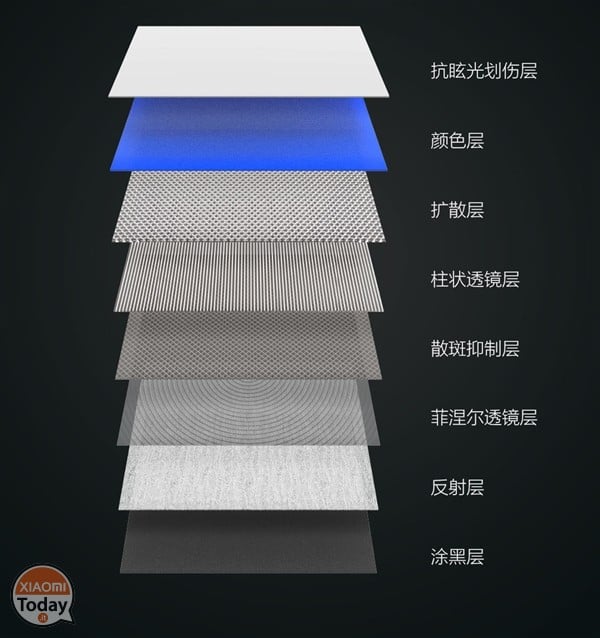 In fact, today Xiaomi presented one special to 100 inch screen laser and offered at a price of 6899 yuan, about € 911, named fabulus F1 . we find multiple functions available which ensure optimal vision even in environments with strong lighting, returning vivid colors. The classic 16 report is used: 9 with resolution equal to 2214 x 1245 pixels, speed of vertical offset of 142 ± 10% e projection distance of 550 ± 40 mm. In short, this is a laser TV that can be used as a projector screen.
Xiaomi launches FABULUS F1, a 100-inch laser screen
The company is hidden behind the technological quality of the new FABULUS F1 laser screen Fengmi Technology who designed the innovative display 100 inch laser equipped with ALPD 3.0 technology, Providing low production costs and high performance as the 100% CLO, a high contrast and zero chromatic stains. One is used ultra thin optical plate from 6 mm composed of 8 layers of optical film: reinterpreted a classic white wall, FABULUS F1 increases the contrast of the ambient light of 10 times, translating in fact into a dimming higher than 85%, for excellent image quality.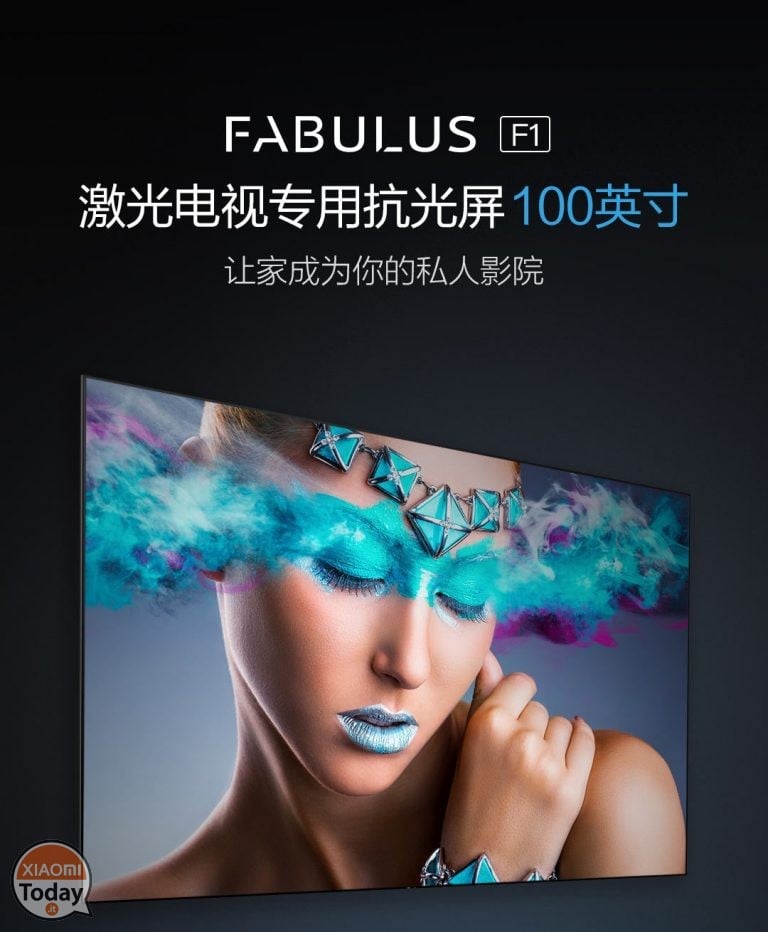 Minimal design but including materials with anti-scratch treatment, easy to clean, in fact the frame is completely made of aluminum with the addition of a second PVC reinforcement frame. Frame with frames alone 8 mm and edges in anodised metal for a truly exciting visual effect.
At the moment the other characteristics are not clear, except that the lamp is guaranteed for about 4000O0 hours, but we will not fail to show you the additional information that will come, but if you want to know what FABULUS F1 is capable of doing compare it to the WEMAX ONE Laser TV which has the same ALPD 3.0 technology in dowry but with costs almost equal to twice the Xiaomi proposal. Too bad Italy is out of the world, otherwise you know what a sight to see a game on this giant screen !!!
Are you interested in OFFERS? Follow our TELEGRAM Channel! Many discount codes, offers, some exclusive of the group, on phones, tablet gadgets and technology.