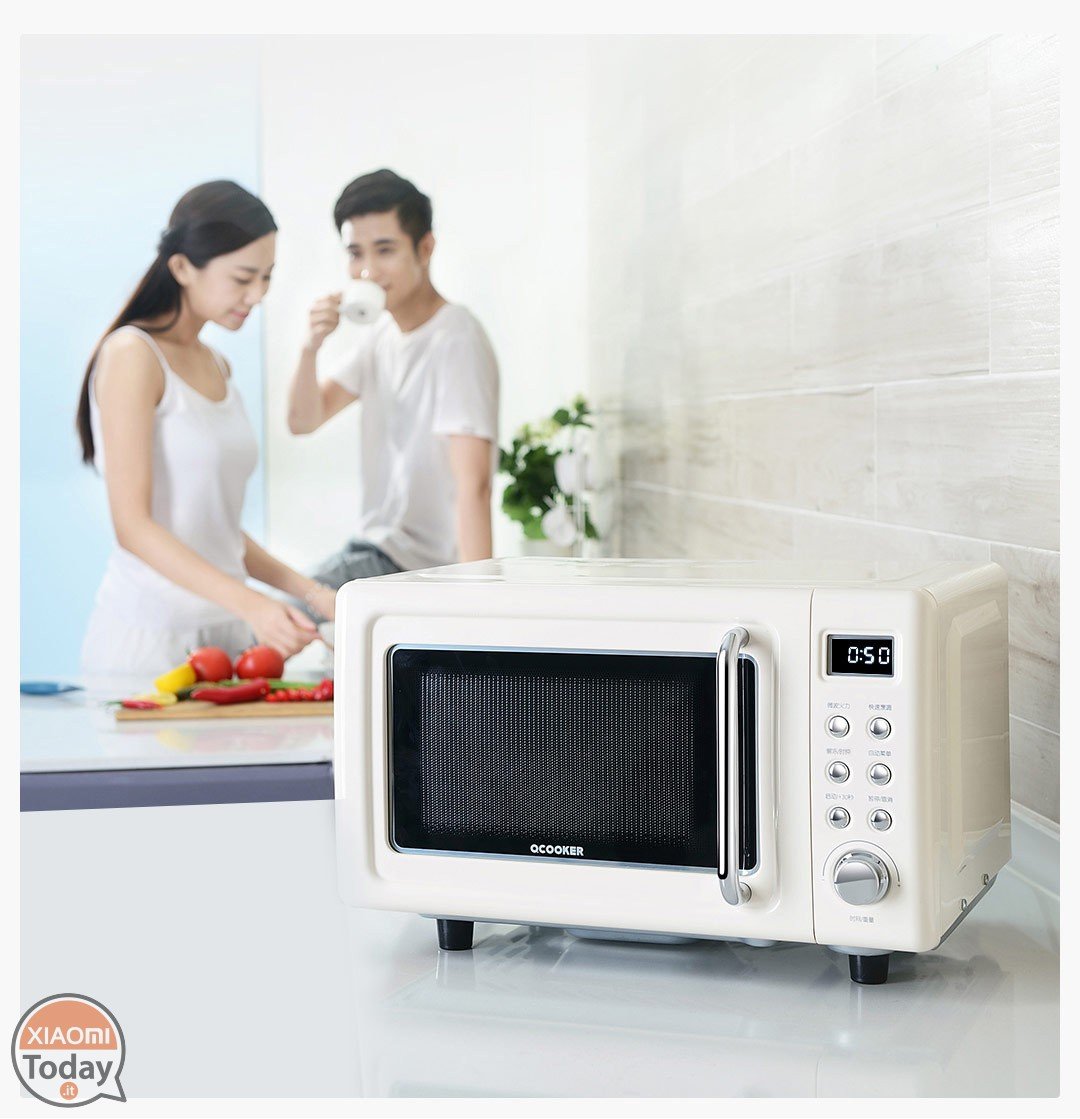 Xiaomi has a decided preference for products for domestic use, especially those that make our culinary tasks less demanding. And so here comes a new product on the company's famous corowdfunding platform, the OCooker microwave oven proposed to price of 399 yuan (about 53 euro) and available for 26 June 2018 shipments.
Xiaomi Redmi Note 6 Pro 4 / 64Gb Global
FREE Shipping from Italy 2gg - Italy Guarantee 🇮🇹
198€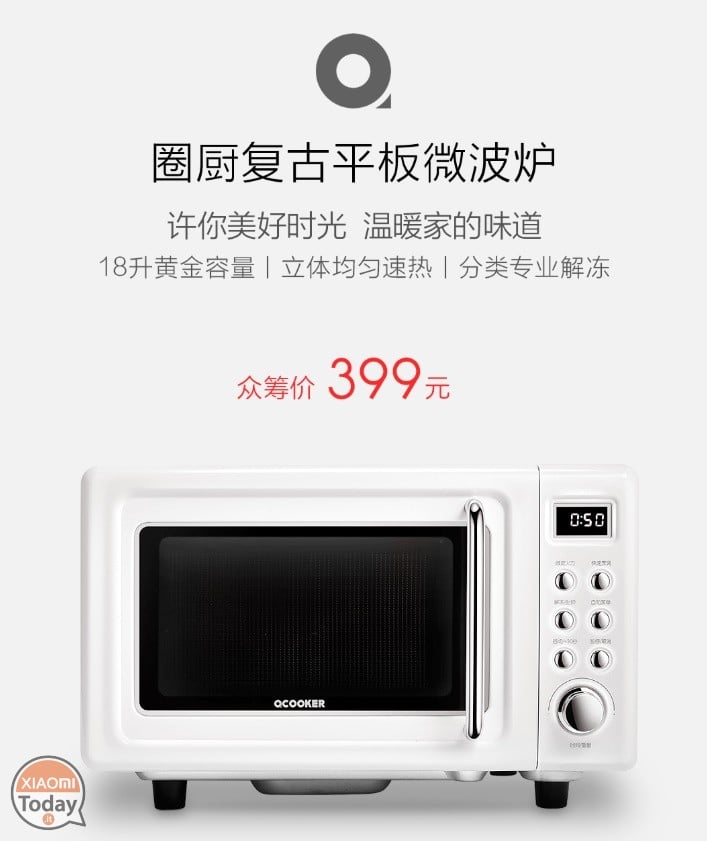 And there is nothing to say, a few hours after the official launch, the OCooker microwave oven has already received the 192% (currently, therefore destined to grow), but on the other hand at this price it was not to be expected otherwise. But the new appliance is not only interesting because of the really shabby price, but also because of its main characteristics such as one capacity of 18 liters and a design that adapts perfectly to any style of furniture.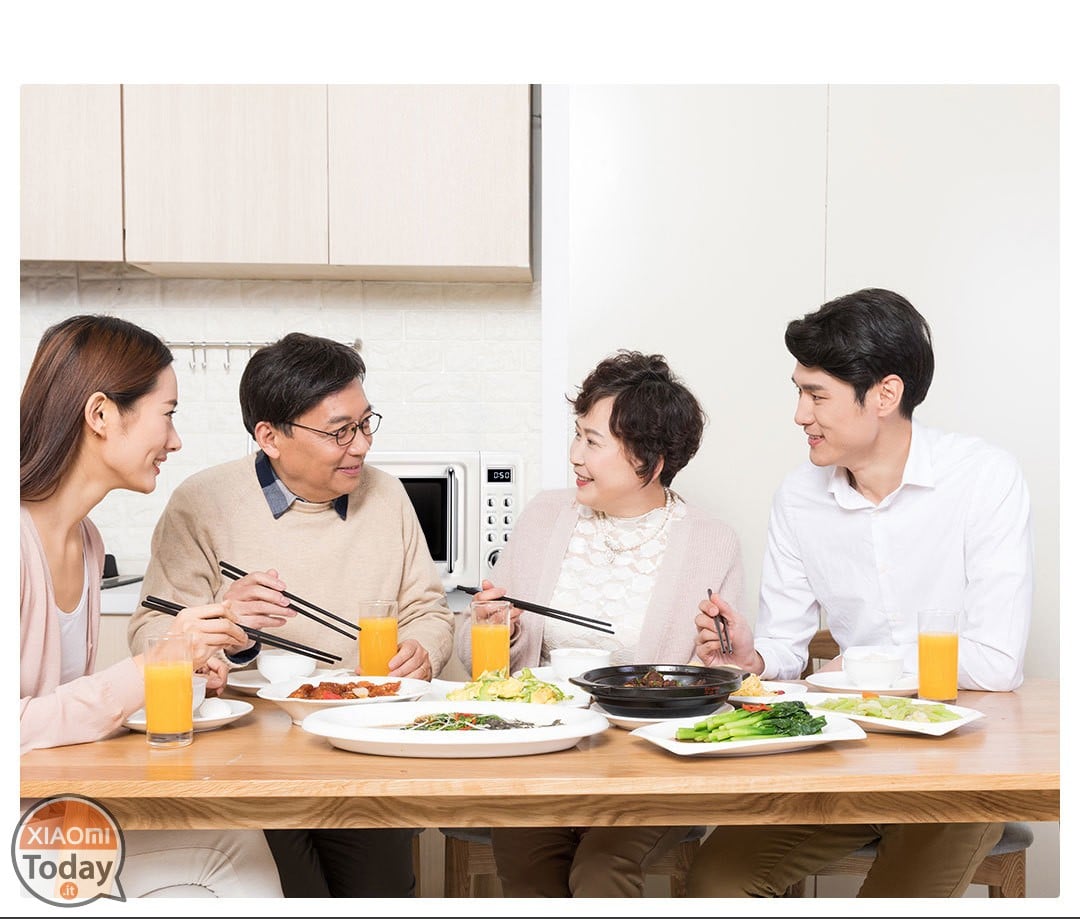 Xiaomi launches the OCooker microwave oven: low cost price, efficiency as a chef
The OCooker microwave uses the innovative Magnetron from the fifth generation ceramic plate supplied by Toshiba and is able to reach one power of 700W with waves from 2450 MHz distributing the heat evenly to 360 degrees, cooking the food perfectly safeguarding taste and food properties. The thermal uniformity reaches 83,5%, far exceeding the national standard of 60%. In addition, the OCooker microwave provides a radiation isolation thanks to five layers of protection.
Furthermore, the program dedicated to thawing diversified according to the type of food, choosing between beef, poultry or fish, able to restore the freshness of the product avoiding the deterioration caused by thermal stress. Also present 6 mechanical type buttons with chrome finish for quick start of certain programs according to the most common needs, but also a multifunction knob that will allow you to adjust the cooking time with steps from 30 seconds or 1 minute but also the weight of food.
Finally to complete the design we find non-slip feet, the possibility of opening the oven door up to 93 ° but also a comfortable one security lock for children in order to guarantee its safety. At the moment this is the first of a series that Ocooker has in store for us, as in the catalog we will also find the variant from 20 liters and from 25 liters. The latter will have a power of 800 W.
Are you interested in bidding? Follow our Telegram Channel!
A lot of discount codes, some exclusive offers from the group, phones, gadgets and gadgets.