About a year ago Xiaomi was able to amaze us with a gadget that to call it trash is certainly right, since we are talking about a smart garbage can. Automatic opening and closing as well as sealing the bag of immodicities full with the preparation of a new bag, ready to receive go-go garbage. For many a real comfort enhanced by small dimensions in just 40 centimeters and a capacity of 15,5 liters.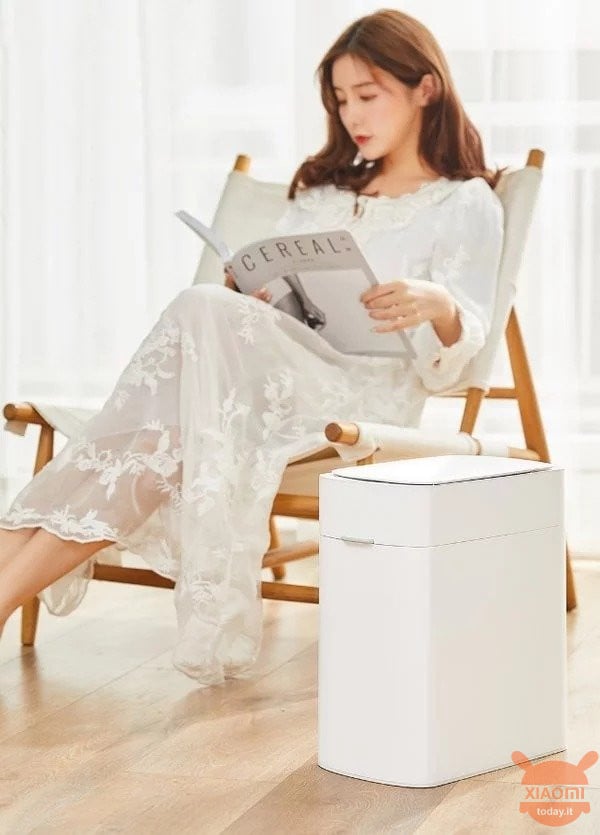 Many have certainly appreciated the various video reviews that showed how the lid of the intelligent bin opened automatically thanks to a sensor for detecting movement with a radius of operation less than 25 centimeters. But without continuing to talk about the past, Xiaomi has been offering an updated version of this fantasy gadget for a few hours, always launching it on its crowdfunding platform.
Xiaomi launches a new version of its smart basket
The 2019 version of the Xiaomi smart bin has slightly more compact dimensions, equal to 330 x 188 x 370 mm and a reduced capacity to 12 liters. There is still an infrared sensor with 30 degrees operating range, this time up to a distance of 35 centimeters. You will therefore not have to touch the lid, but like a magician with only the laying on of hands, you will open the lid of the can, a real comfort especially if you have your hands busy.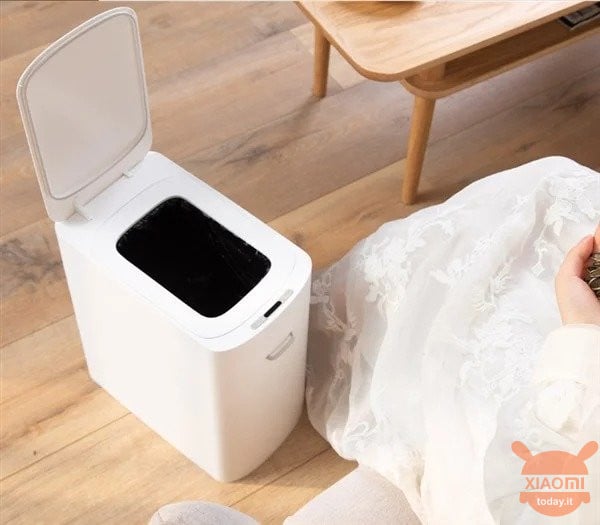 However, there is also a cover that allows the lid to be kept open until it is pressed again, if you have more waste to put inside the smart gadget. As for the previous generation, we have an automatic bag closure system, relative ejection and subsequent insertion of a new bag. The top section is heat sealed and cut: then it will be enough to open it, extract it and the basket will put a new basket to use. All, in fact, in complete automation. Operation is guaranteed by a battery with 20000 mAh capacity which guarantees continuous operation of 150 days or 20000 openings, while for recharging it will take 4 hours.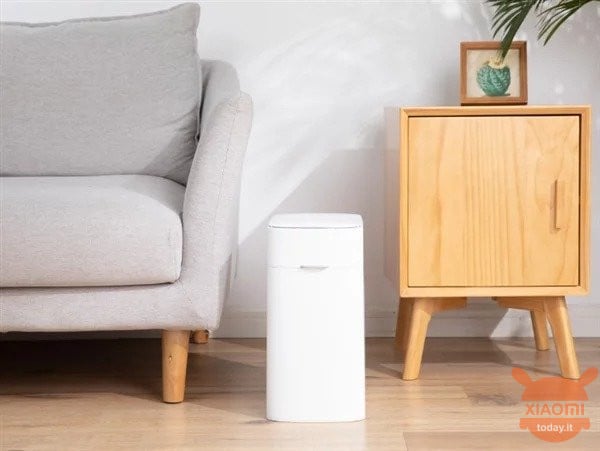 At the moment 199 yuan is required, around 25 euros at the current exchange, but once the fundraising campaign is finished the final price will be 299 yuan, equal to about 38 euros.
Are you interested in OFFERS? Follow our TELEGRAM Channel! Many discount codes, offers, some exclusive of the group, on phones, tablet gadgets and technology.