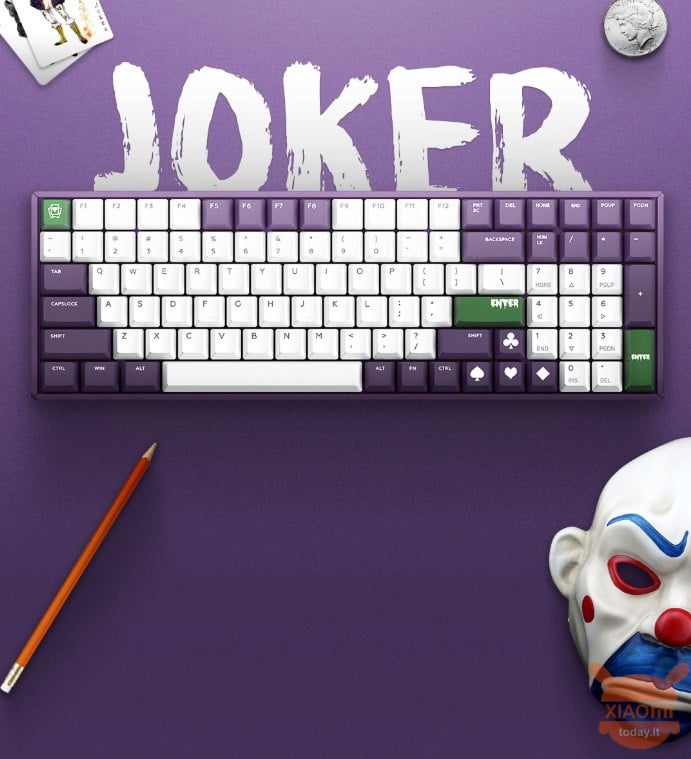 Once again Xiaomi returns to amaze with a product just presented on its crowdfunding platform and it does it with the IQUNIX brand. In particular, a mechanical keyboard inspired by the legendary Joker, the most loved villain of American comics.
The Joker themed keyboard has 96 keys in which the details and references to Batman's villain certainly are not lacking. Dimensions equal to 372 x 123,5 x 42 mm which materialize in an aluminum chassis, Bluetooth and USB Type-C connectivity for the connection to the computer compatible with Windows, Mac but also iOS and Android operating systems.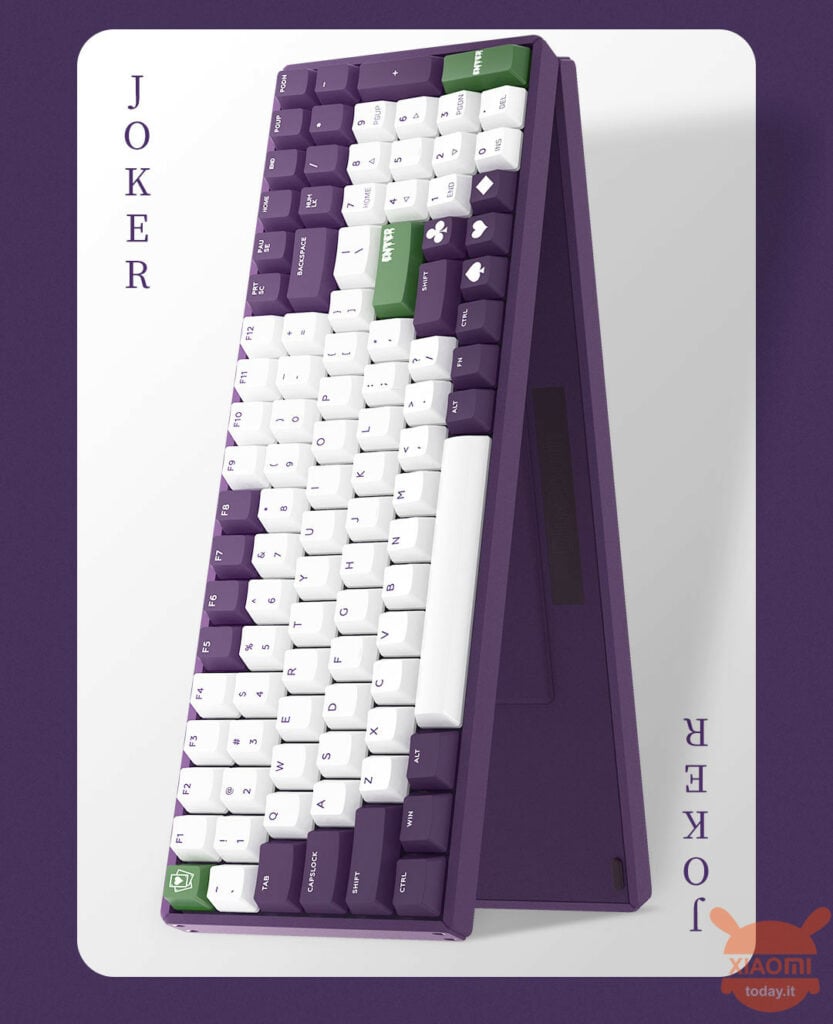 Xiaomi launches a mechanical Joker-style keyboard
The keys cover 96% of the available chassis, effectively reducing the size as much as possible, while the keys used are Cherry MX type allowing a long duration in time and greater comfort in the writing phase or in the most excited gaming sessions. The keys are made of PTB (polybutylene terephthalate) material and with a slightly recessed shape conforming better to the natural lines of the fingers. Even the inclination of the keys, equal to 6 °, allows a better efficiency in the writing phase during the more intensive use of the keyboard.
The Joker keyboard is equipped with Bluetooth 4.0 and therefore the versatility at the connection level is truly formidable, thus allowing wireless or wired use thanks to the Type-C input. The beauty of the design of this keyboard inspired by Joker is undeniable, from the beautiful purple to the white of the keys and the green, as well as the backlighting with the possibility of RGB adjustment. In reality it is also possible to customize the keyboard by choosing whether to maintain Bluetooth connectivity or eliminate it in favor of the Type-C port as well as you can choose not to equip the Joker keyboard with RGB backlighting, thus optimizing the final price.
Further customization we can choose for the keys, allowing the insertion of poker cards, such as spades, rhombuses, clover and hearts. The price of this fabulous keyboard is 896 yuan, equal to about 116 euros at the current exchange rate for the basic variant, i.e. without Bluetooth and without RGB backlighting while the full variant costs 1188 yuan, equal to about 154 euros. We can't wait to find it soon in stores that also import into our beautiful country.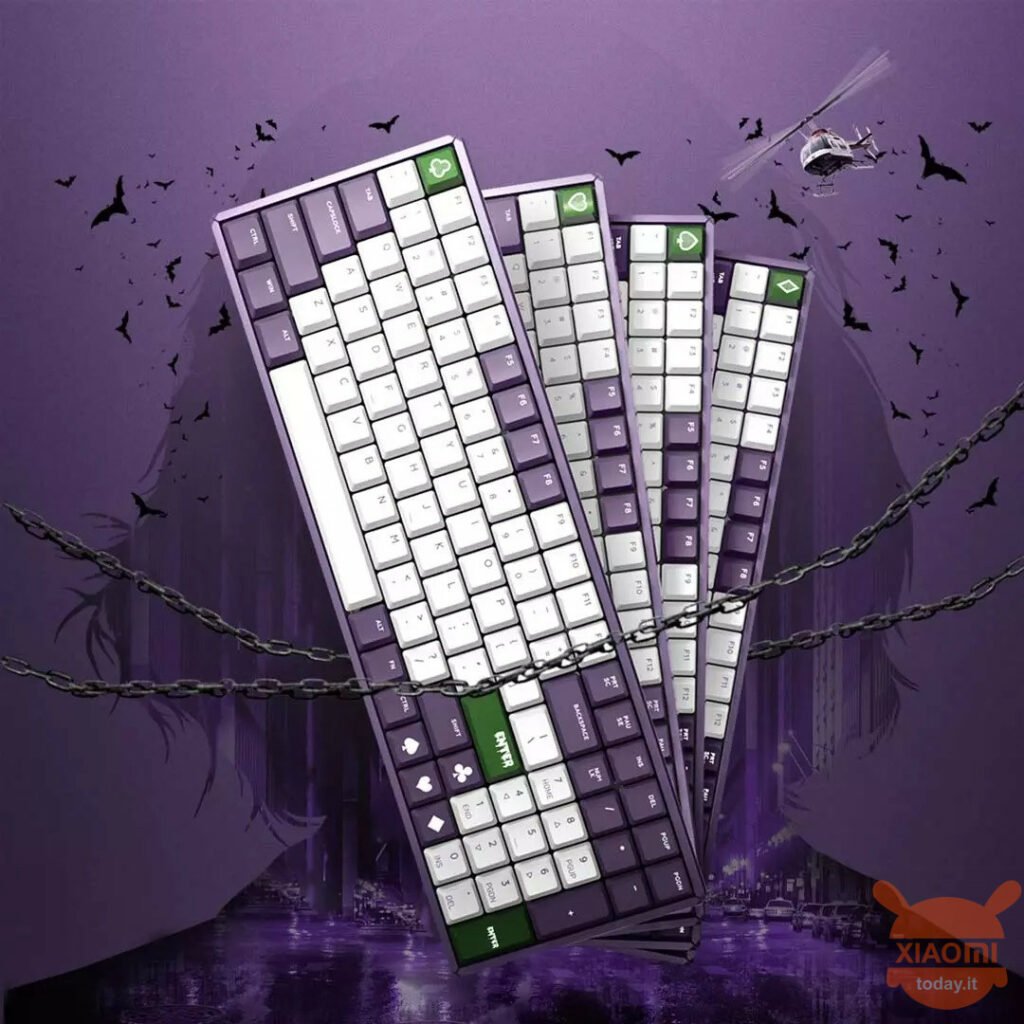 Are you interested in OFFERS? Follow our TELEGRAM Channel! Many discount codes, offers, some exclusive of the group, on phones, tablet gadgets and technology.