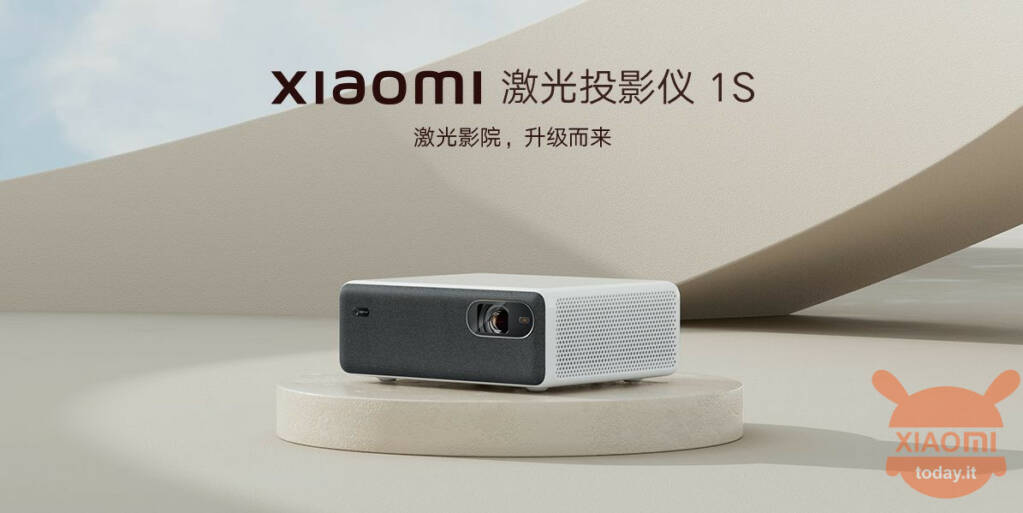 This afternoon, the Chinese tech giant launched a new projector on its official Chinese store. The Xiaomi Laser Projector 1S, this is its name, will be sold in China starting from 11 July at the price of 5699 yuan, on 840 euros at the current exchange rate.
Xiaomi Laser Projector 1S is the new laser projector with a brightness of 2400 ANSI lumens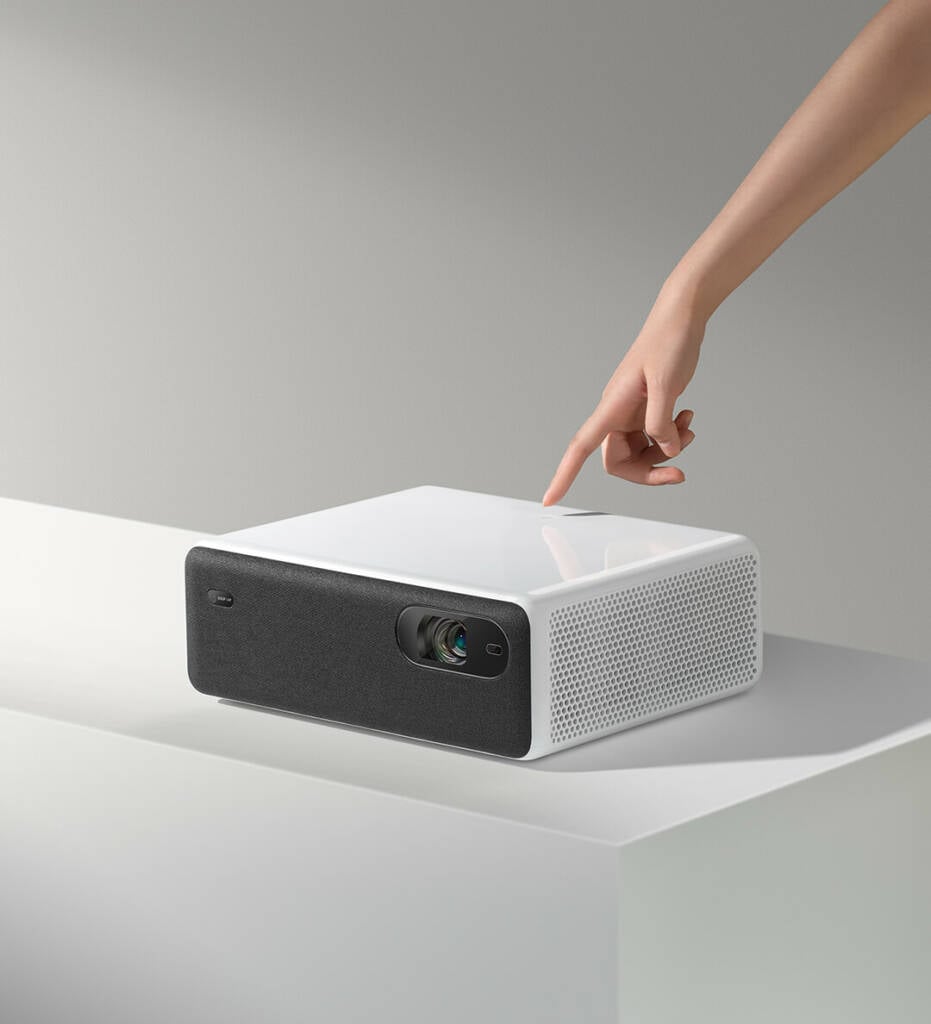 According to official data, the Xiaomi Laser Projector 1S adopts cinema-grade ALPD laser display technology. Thanks to the advantages of the laser light source, the brightness of the projector reaches 2400 ANSI lumens, therefore very bright.
As for the other specifications, the standard resolution of the Xiaomi Laser Projector 1S is 1920 * 1080, and it supports the projection of a 60-inch or 150-inch screen with MEMC motion compensation.
The Xiaomi Laser Projector 1S is also equipped with a high-level CPU with four Cortex A55 cores at a maximum frequency of 1,9 GHz. Compared to the previous generation Amlogic T972 chip, the performance is improved by 100%. It works at a higher resolution than 1080P, supports 4K video, decoding and playback, and the delay in games can be under 40ms.
Regarding the user experience, regardless of whether the projector is placed frontally, sideways or placed on a coffee table or bedside table, this can always automatically project a correct image. This is thanks to the support of features such as intelligent screen frame capture and real-time non-perceptual focus.
For audio, the projector has two 1,75 inch 10W full frequency high fidelity speakers, and the low frequency can go down to 60Hz. In addition, the integrated DSP independent sound effect chip of HiFi5 architecture supports 360 ° surround sound.
Finally, it is reported that the Xiaomi Laser Projector 1S has 3 HDMI 2.1 ports, 3 USB 2.0 ports, 1 SPDF port, 1 LAN port, earphones and other integrated interfaces.
Xiaomi 12X Gray 8GB RAM 256GB ROM
6 used by 413,08 €
9 December 2022 5: 44

Amazon.it
Price updated on: 9 December 2022 5:44