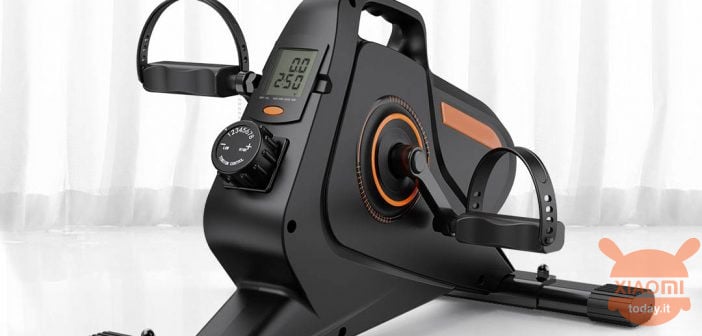 Hearing the various news broadcasts, there is really a lot of sadness, despair and fear at the mere idea that a new lockdown may soon be established, which is unfortunately happening in some countries, even too close to Italy. Immediately the mind goes to how much we have felt deplored of our freedom, not being able to leave the house and often using the excuse of the dog or a jog to get out of the house. But many have been loyal to duty, even if they have paid a high price for a sedentary lifestyle, finding themselves with the extra kilos perhaps due to too many homemade pizzas?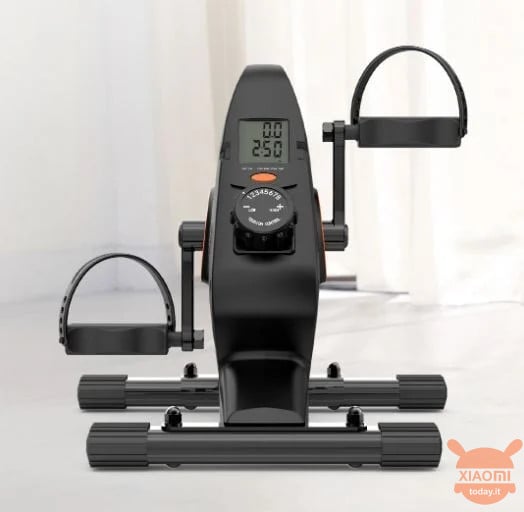 Well, if the tragic event ever happens, it is better to prevent and start working for example with the new gadget proposed on Xiaomi Youpin, or the crowdfunding platform of the Asian brand, which today hosted in its digital windows the mini exercise bike FED Fitness, which, like a real pedal bike, allows us to practice even while sitting comfortably on the sofa. It must be said that this product is not a real novelty, indeed on stores like Amazon there are similar ones but we propose the idea of ​​Xiaomi because it has some goodies that make it unique.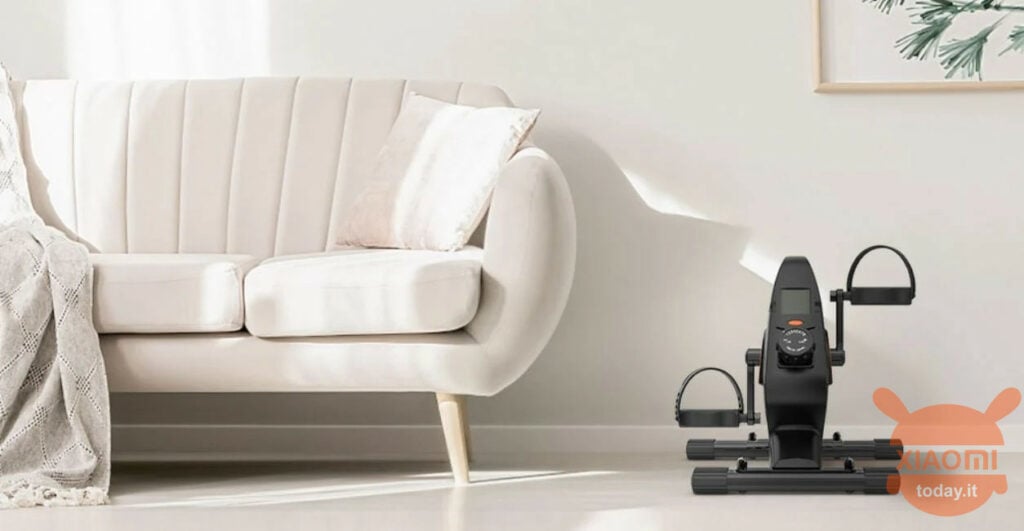 Xiaomi launches a FED mini exercise bike that will make you train even sitting on the sofa
We are talking about a product with dimensions of 53 x 40 x 38 cm with a weight of 10 kg, with a very small footprint of space (just 0,2 square meters), thus allowing it to be positioned in any corner of the house, offering the same result of a traditional exercise bike but without the bulk that this requires. Among the features of the FED Fitness mini exercise bike we find a magnetic resistance system that allows us to adjust it to a total of 8 hardness levels. But another benefit of the sports gadget is the reduced noise, fluidity of the pedals and above all the curved lines of the product that avoid any impact injuries.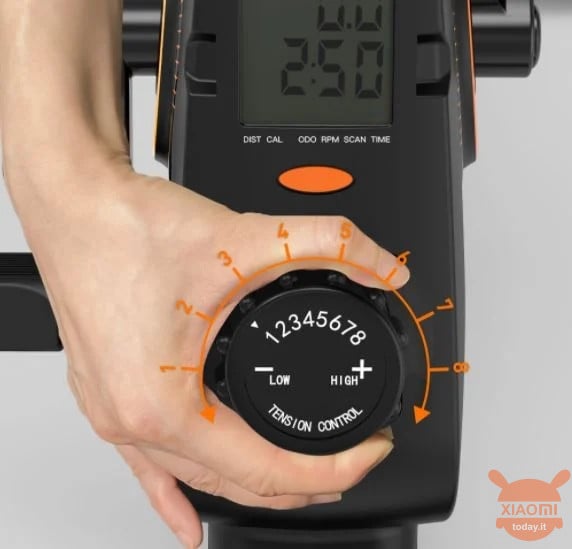 Resistance levels are adjusted by means of a knob on the front of the mini bike which also offers a small display with the main training data, such as distance traveled, training time and calories burned. Of course, with a little imagination, this fitness product can also be used to train the arms.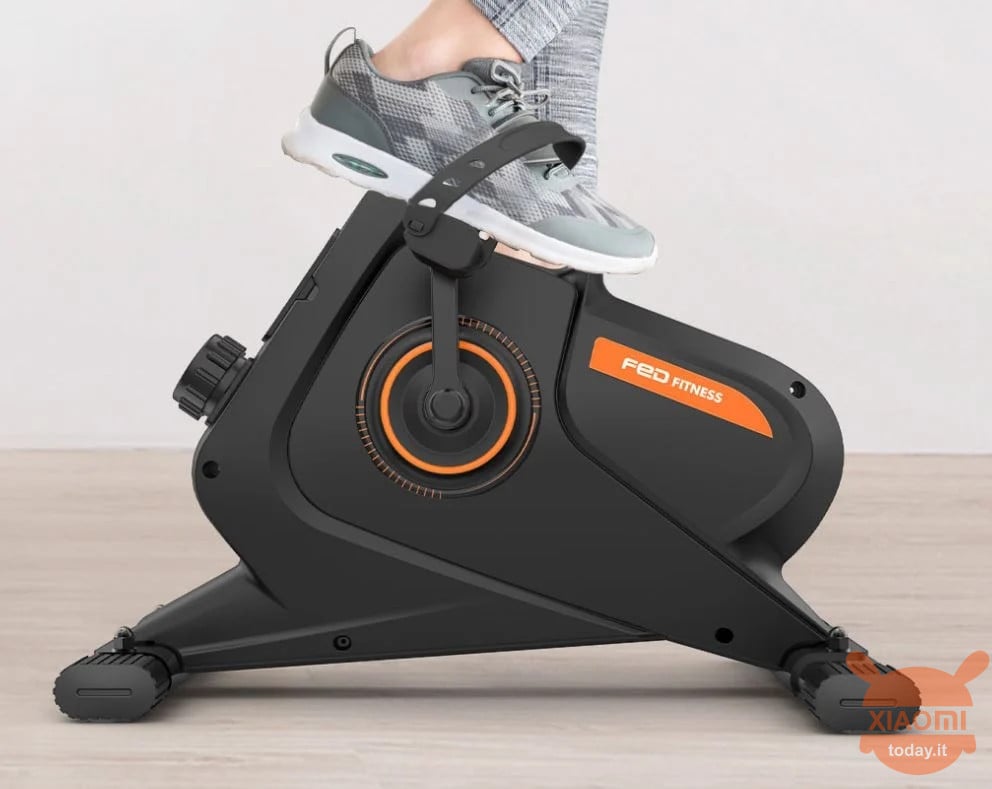 The FED Fitness mini exercise bike is sold at a price of 499 yuan, equal to about 63 euros at current exchange rates. However, we had to wait before seeing it also appear on third-party online stores that also ship to Europe.
24 October 2020 2: 17

Amazon.it
Price updated on: 24 October 2020 2:17
Are you interested in OFFERS? Follow our TELEGRAM Channel! Many discount codes, offers, some exclusive of the group, on phones, tablet gadgets and technology.