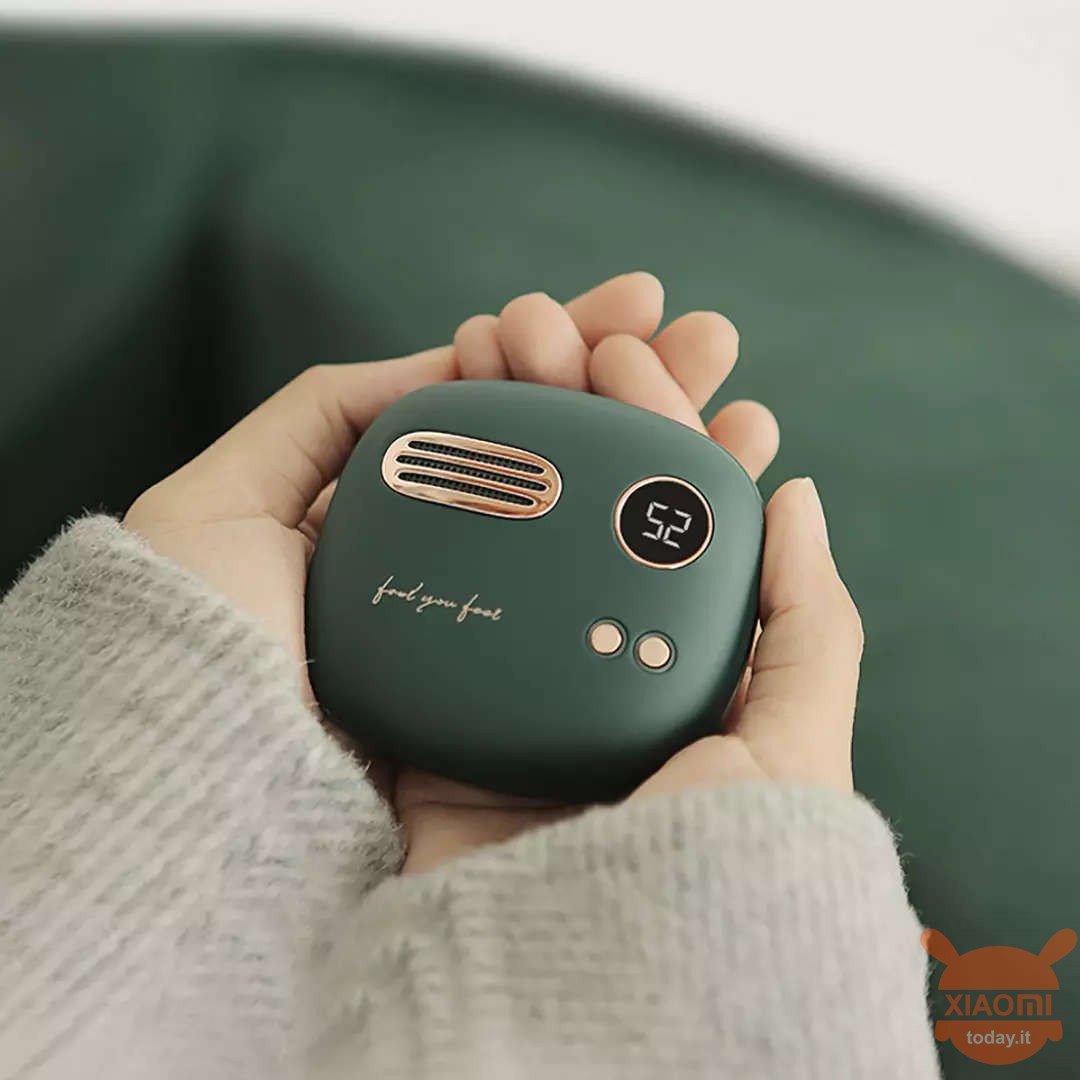 It's official, the winter broke out bringing with it rain and frost. The memories of the summer heat seem remote and so also Xiaomi has decided to update its price list with ad hoc products for the season. But let's not talk about the classic thermo convectors, smart mugs or self-heating jackets but of a powerbank.
Eh already a really special powerbank, which in these hours has sprung up on the online sales platform Youpin, which promises to warm the hands of the user. Warming up your hands while charging your smartphone is really a genius. Actually the operation is guaranteed even if you don't charge a device and in super compact dimensions you will be able to get your hands off it at a constant temperature of 52 ° C.
The design of the Xiaomi handwarmer powerbank is reminiscent of a vintage radio, characterized by a body made of aluminum to promote heat propagation. On the front we find two buttons of which the one on the left will control the functions of the powerbank, turn on the small display and show the remaining charge.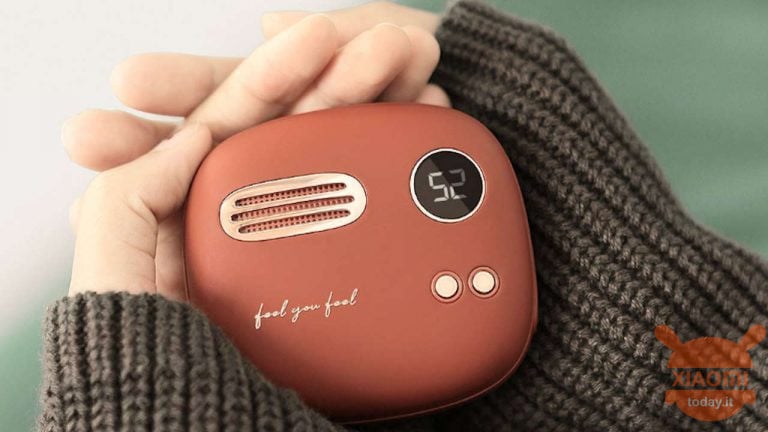 Xiaomi launches a new powerbank that can keep your hands warm
The button on the right instead, if pressed for 3 seconds, will activate the magic heating function showing the degrees supplied on the display, which we remember to be constant at 52 ° C. To reach this temperature the winter gadget will take around 5 seconds. But we said that I talk about a powerbank and we cannot avoid communicating the capacity, which is equal to an amperage of 5000 mAh able to supply at most a charge cycle to most smartphones on the market providing heat at the same time.
3 are the colors that the gadget is proposed, namely green, red and pink embellished with rose gold details, while the Xiaomi crowdfunding price is 138 yuan, equal to about 17 euros at current exchange rates but it is also available on BangGood at 25 €, take advantage of it!
Are you interested in OFFERS? Follow our TELEGRAM Channel! Many discount codes, offers, some exclusive of the group, on phones, tablet gadgets and technology.