It is now clear to everyone that Xiaomi is not a merely smartphone manufacturer, but unfortunately it is poco known in the household appliances sector, as due to the type of product itself, there is still no global capillarization in this market sector. So while waiting for this to happen, I am talking about the new refrigerator that expands the already wide range in the catalog, distinguishing itself for its high storage capacity and for the fact that it has 4 independent doors.
Let's talk about the Xiaomi Mijia Cross Four-Door Fridge 496L, a name that is all a program, immediately revealing the nominal capacity of the appliance, precisely equal to 496L. With dimensions of 1890 x 833 x 660 mm, the Xiaomi fridge consists of three main compartments: on the one hand a common area of ​​316 L which consists of an area used for the storage of vegetables and fruit of 18 L, while the remaining capacity is used for freezer use.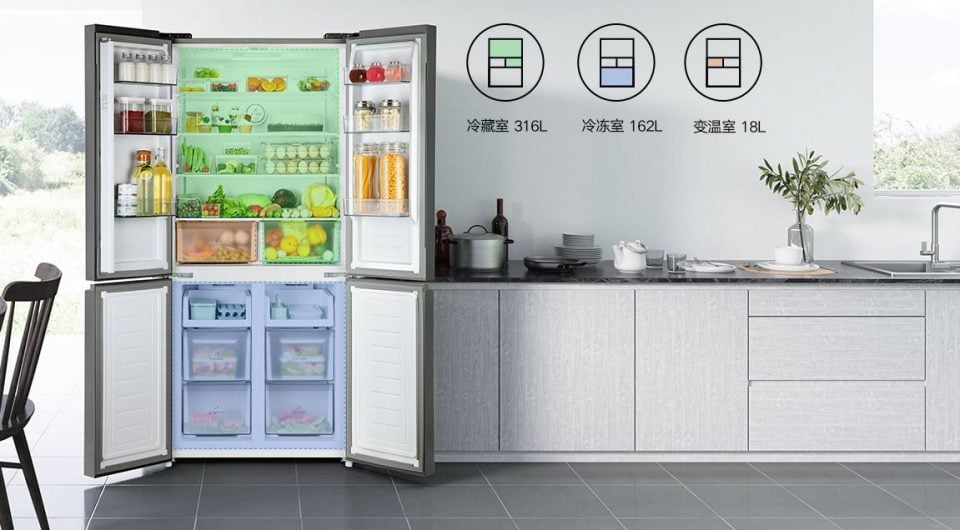 Xiaomi launches a new smart refrigerator with 4 independent doors
However, there are 4 doors, independent of each other, which will allow us to access the food without necessarily having to open the entire refrigerator, with consequent energy savings. Integrated into the Xiaomi Mijia Cross Four-Door Fridge 496L, we find a cutting-edge technology dedicated to the elimination of bacteria and bad odors, as well as LED lighting specially developed by Xiaomi.
Of course there is no lack of smart nature for this appliance, being able to be managed remotely through the Xiaomi Home application, which goes perfectly with the large touch-type front panel and a 360 ° air recirculation system, which prevents the generation of ice (NoFrost).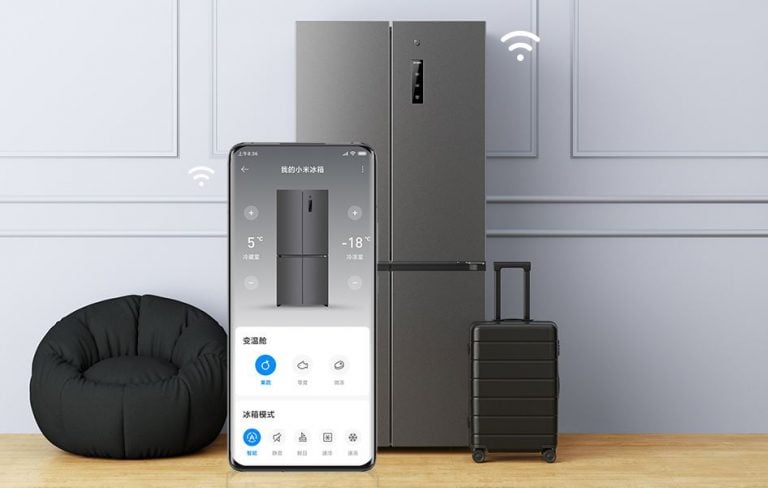 The completely aluminum finish also gives the appliance a touch of elegance, blending perfectly with any domestic setting. As always, the price is one of the strengths, as we are talking about 3999 yuan, corresponding to about 509 euros at the current exchange rate, but as mentioned at the beginning of the article at the moment the international market will have to wait for the arrival of these tech wonders.
Are you interested in OFFERS? Follow our TELEGRAM Channel! Many discount codes, offers, some exclusive of the group, on phones, tablet gadgets and technology.