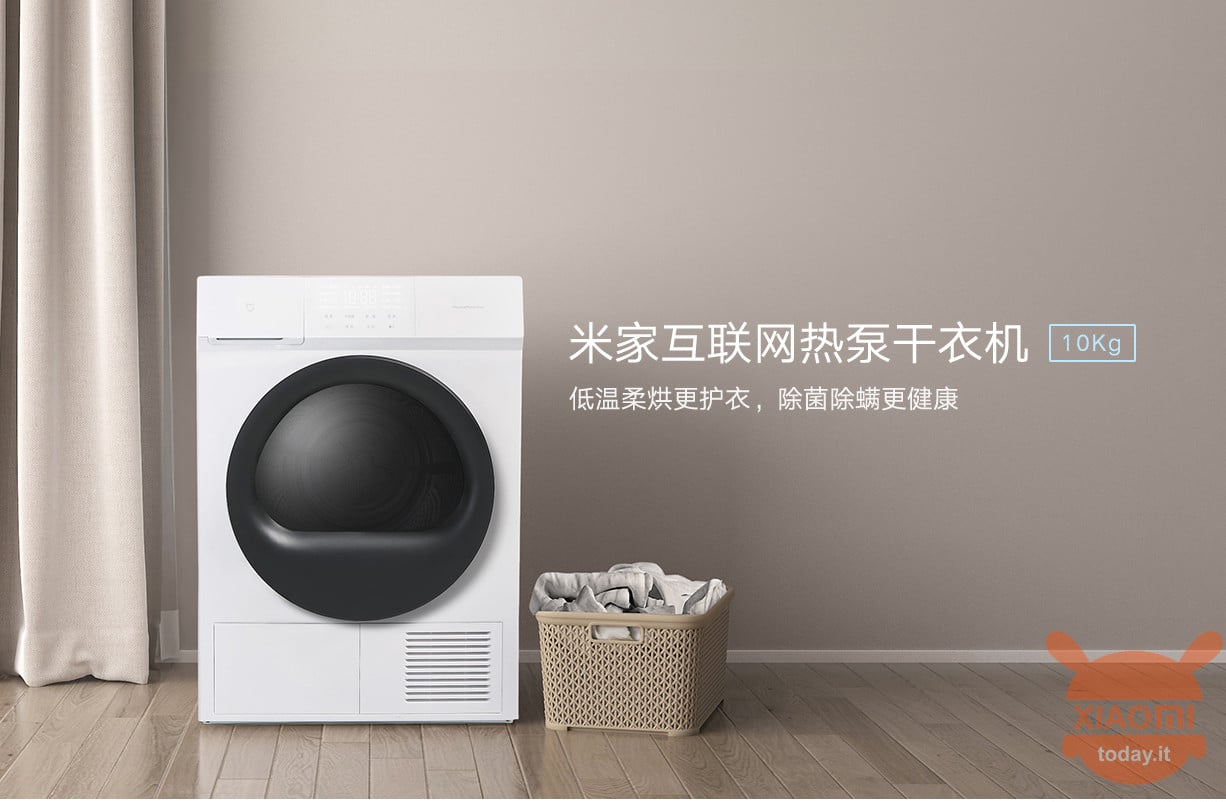 For those who dream of a house dominated by the Xiaomi ecosystem, the new Mijia Internet Heat Pump Dryer will certainly appeal, a new dryer that Xiaomi has presented on its online market and which is characterized by a load capacity of up to 10 kg and a ultra fast drying mode, as it will only take 35 minutes to complete the cycle.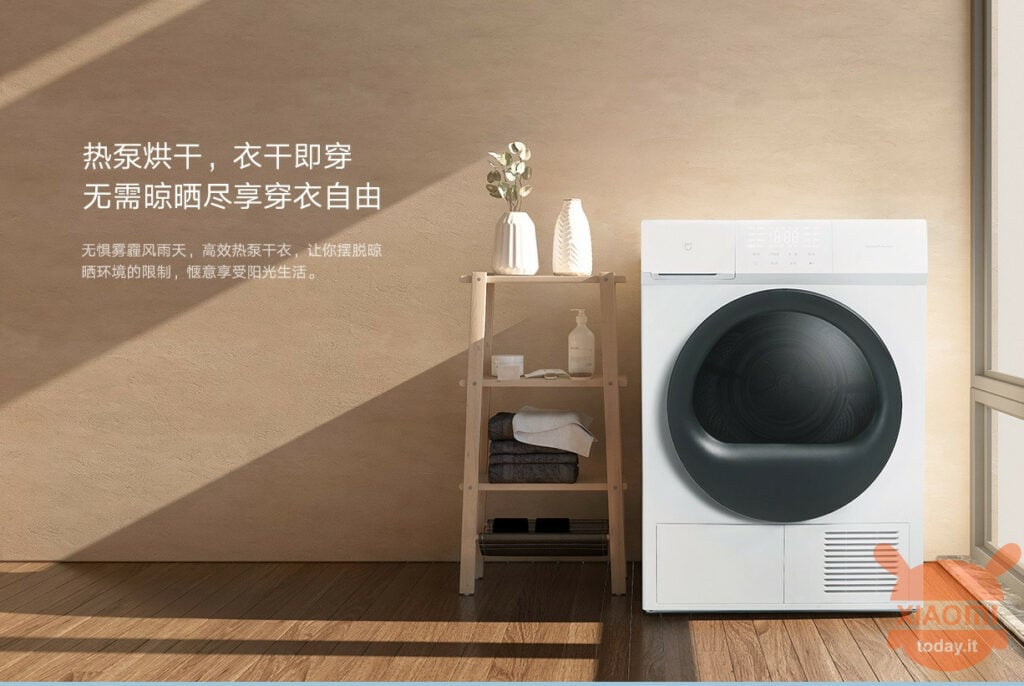 Specifically, the new Mijia dryer has standard dimensions of 598 x 660 x 850 mm and a weight of 50 kg, without overdoing it with the deisgn, adopting minimal lines with a predominant milky white color and a contrasting black door, making it suitable to any type of furniture and environment.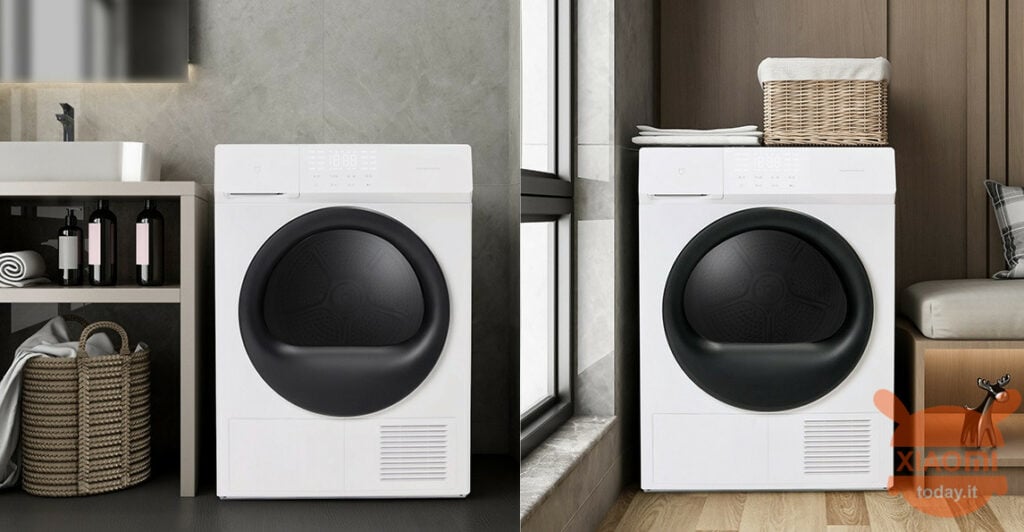 As said, the heat pump of this appliance allows the drying of laundry up to 10 kg, making it suitable for large families of at least 4 members. But it is the drying programs that make the difference of this product compared to the competition, offering as many as 22 modes, ranging from softer and more delicate to more voluminous garments, reaching temperature peaks of 150 ° C.

Xiaomi launches Mijia Internet Heat Pump Dryer, the intelligent and super fast dryer
Among the accompanying programs we find one that allows clothes to be dried in just 35 minutes, ensuring the sanitization of clothes by eliminating all types of bacteria and mites, with a 99% effectiveness rate.
It is possible to eliminate the water collected during the drying program in two ways: the classic one, or through an outlet pipe connected to the domestic water system or through a removable tank. But as the name suggests, the new Mijia Internet Heat Pump Dryer offers a WiFi connection for managing the functions via our smartphone in combination with the companion app.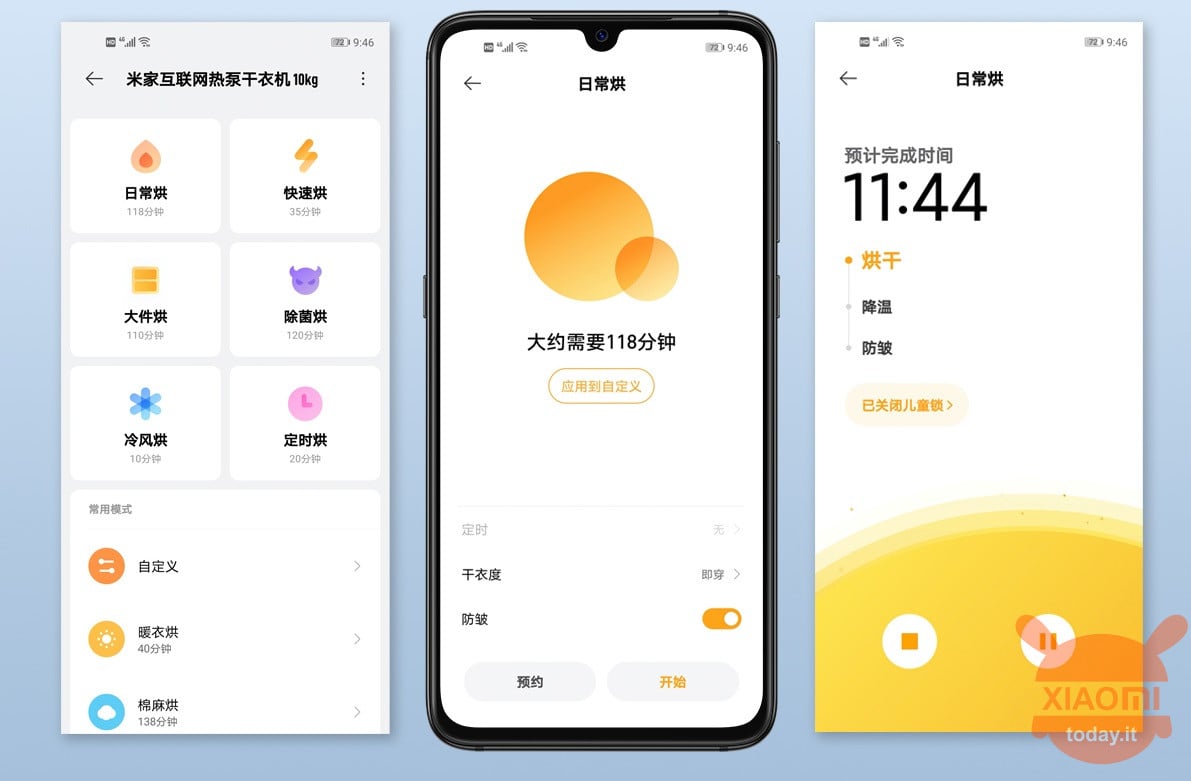 Unfortunately we will hardly see this appliance in our latitudes, but in any case the price requested at home is 2 yuan, or about 3499 euros at the current exchange rate. A very good price in relation to what is offered.
Are you interested in OFFERS? Follow our TELEGRAM Channel! Many discount codes, offers, some exclusive of the group, on phones, tablet gadgets and technology.