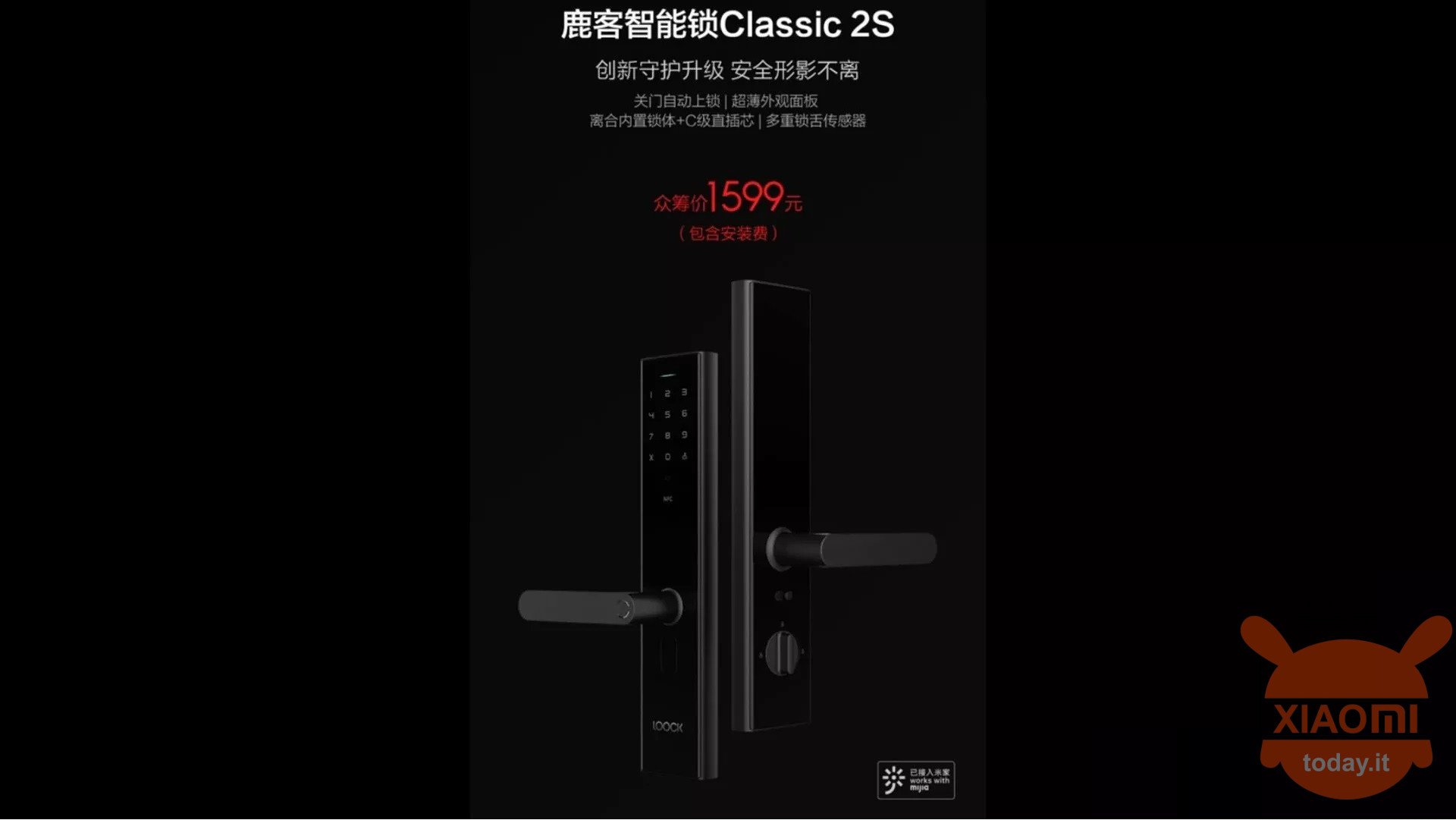 Over time we have been able to appreciate the crowdfunding platform of Xiaomi, a real virtual showcase that acts as a springboard for many products of various kinds, almost always not attributable to its own brand. These include the entire category of products dedicated to home security, or better to say smart locks, such as the new Xiaomi Look Classix 2S.
Security is a topic that is very important to users and Xiaomi is riding on this wave, to better propose gadgets with an advanced and smart system. It is precisely the case of Xiaomi Look Classic 2S that also uses a sort of artificial intelligence able to detect the status of the lock, indicating any anomalies. Needless to say, the gaadget consists of two blocks, one to be mounted inside and the other on the outside of the living room door. Among the innovations we find that in the internal part of the lock there is a lever to block the use of any instrument suitable for break-in.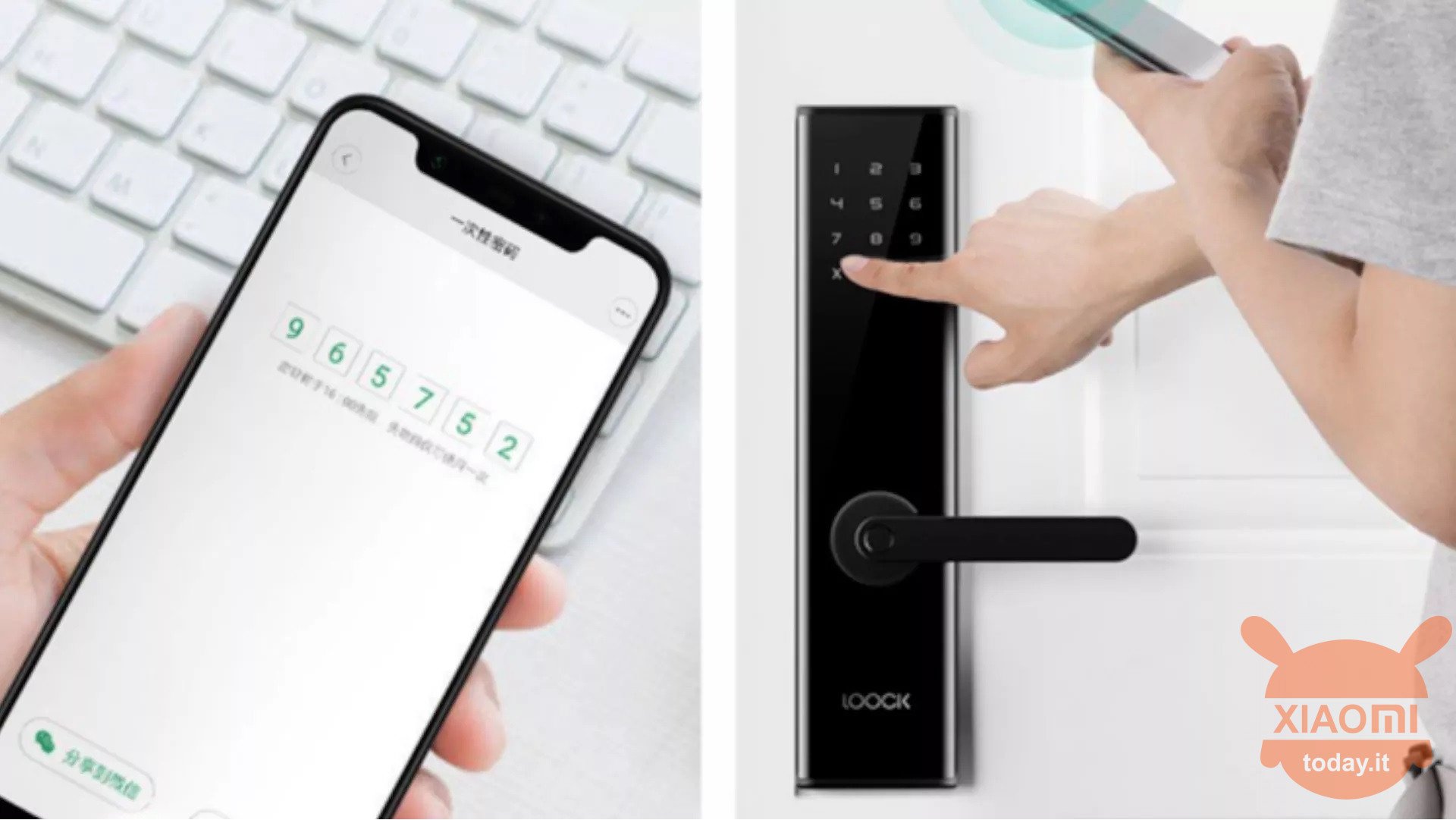 Xiaomi Look Classic 2S is the smart lock with 5 unlocking methods
On the external handle we find the presence of a fingerprint sensor, which is not limited to immediate recognition but over time develops greater reliability to improve the release itself. But this is not the only way to unlock Xiaomi's smart lock, but there are many 5 methods; you can enter a numeric password via the touch panel integrated in the lock, take advantage of your smartphone's Bluetooth connection, use a remote password, or try unlocking via NFC and finally the classic and dear key.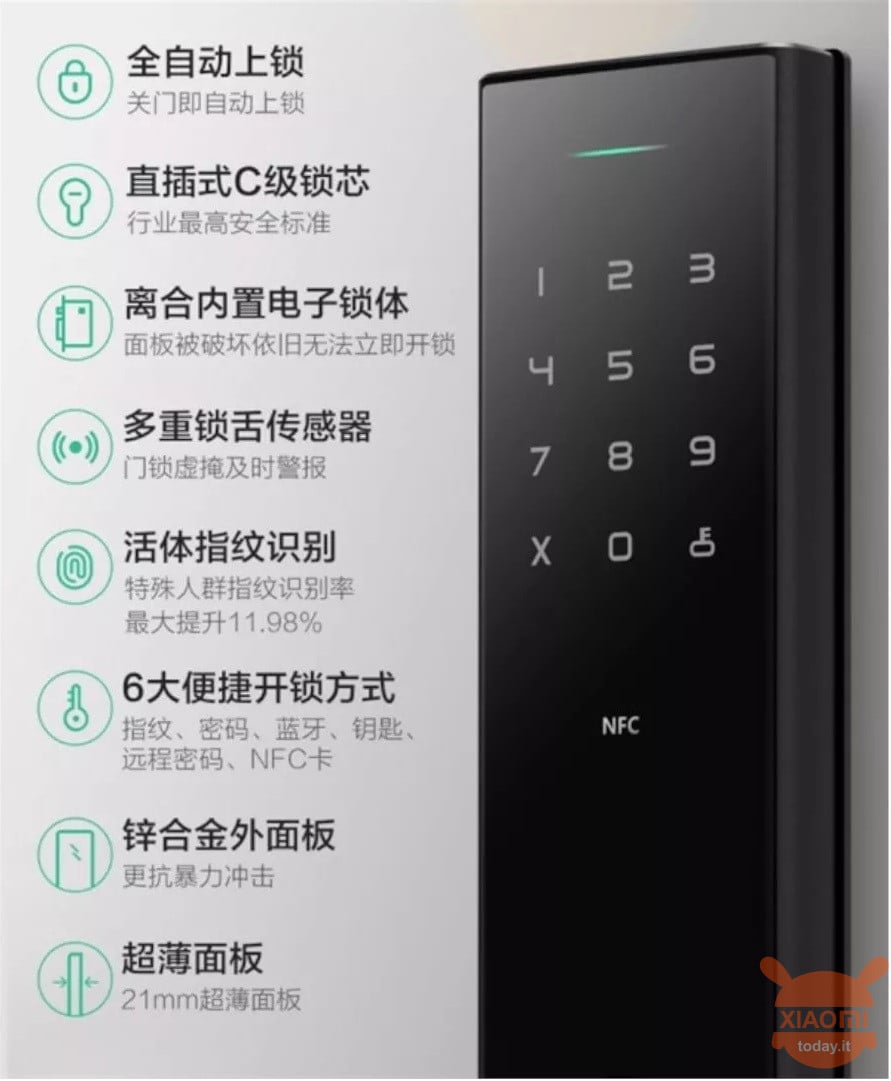 Xiaomi Look Classic 2S is not only tech but also a design object as the entire front is covered in glass which improves its resistance to scratches and bumps compared to what traditional trade offers us. As you may have guessed from the fact of unlocking the lock with a remote password and Bluetooth, the new security gadget is able to interface with the smartphone via the Mijia app which at the same time will notify us of any type of information or anomaly.
We just have to tell you that Xiaomi Look Classic 2S is powered by a guaranteed battery for 18 months of autonomy while the asking price for the purchase in China is 1599 yuan, about 200 at the current exchange rate.
Are you interested in OFFERS? Follow our TELEGRAM Channel! Many discount codes, offers, some exclusive of the group, on phones, tablet gadgets and technology.