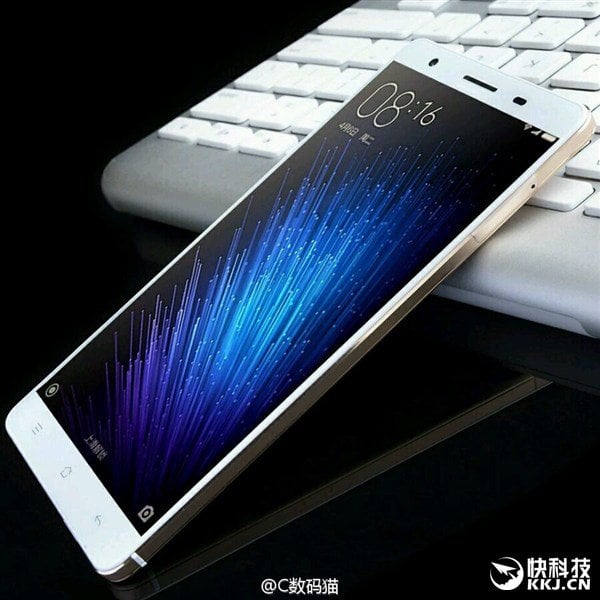 That the wait for the new Xiaomi Max phablet is at the highest level there is no doubt, also made clear by the numerous leaked information that emerged on the web these days | The official Xiaomi Max cover is shown in the picture - Leaked the price of Xiaomi Max before the launch |. Waiting to have something official in our hands, we continue on this road showing you a new image rendered on the net a few hours ago that shows, in detail, what is the design of the smartphone.

XIAOMI Mi 9T 128GB BLACK - BLUE Global 6 / 128gb
ATGRATIS Shipping from Italy 24 / 48h

From this image you can mainly learn two things:
Unlike what was previously thought, the fingerprint sensor was placed on the rear body;
The body of the Xiaomi Max is entirely made of metal with a very slim profile (thanks also to generous dimensions that allow for better hardware redistribution;
On the front of the smartphone there are three capacitive keys and no fingerprint sensor. Most likely in Xiaomi they would have thought that with such large dimensions the thumb to release would have been quite uncomfortable. With the insertion into the rear body instead, the index should fall to fall perfectly over the sensor.
Finally, it is possible to note that the slot for the SIM cards is placed on the left side and therefore, in all likelihood, both the on / off switch and the volume bar are placed on the opposite side.
I miss a week at the official launch of Xiaomi Max but, seeing how things are going, we will most likely attend the online release of some other leaked information before the official launch.
Before leaving, we would like to remind you that Xiaomi Max will be officially launched with the new MIUI 8, which we are talking abundantly on our twin site MIUI.it
via | Xiaomi Fans Italia