After a long wait and an infinite number of rumors and leaks, the top of the range Xiaomi Mi 10 and Mi 10 Pro have finally been presented today, but the company has not limited itself to bringing to the attention of its public only the two devices, but also a series of accessories dedicated to them. Let's find out together the gadgets, 8, that Xiaomi has joined the two super smartphones of early 2020.
Xiaomi Mi 10: 8 essential accessories presented. Let's find out together (part 1)
1. Bluetooth speaker with wireless charging
Despite Xiaomi Mi 10 and Mi 10 Pro have been decreed by DxOMark best devices for audio quality, the company of Lei Jun has provided for its terminals a new Bluetooth speaker that has the particularity of charging wirelessly, even during the playing music, the smartphone associated with it. The Mi Bluetooth Wireless speaker manages to deliver a charging power wirelessly up to 30W, to be clear at the same speed and basic power of Xiaomi Mi 10 and Mi 9 Pro 5G.
The speaker can be paired as well as via Bluetooth 5.0 technology, which guarantees a zero delay, also via NFC. Its price is 249 yuan, about 33 euros at the current exchange rate. Xiaomi can be defined as a pioneer of wireless fast charging technology on the market and is constantly building a portfolio of products related to this feature. This brings us to the next gadget.
2. 30W wireless vertical stand
The convenience of having wireless charging technology available is precisely that you no longer have to deal with flying cables, often complicit in accidental drops of our beloved smartphones. So certainly can not miss a stand equipped with the ability to charge our device wirelessly at 30W, gadgets that Xiaomi offers us today combined with its Mi 10. So much power, however, could generate heat and so the Xiaomi stand integrates a fan ultra silent and a small air duct, improving heat dissipation. The company promises fast wireless charging in all temperature conditions thanks to better heat management. The wireless charger stand will go on sale for 199 yuan, around 26 euros.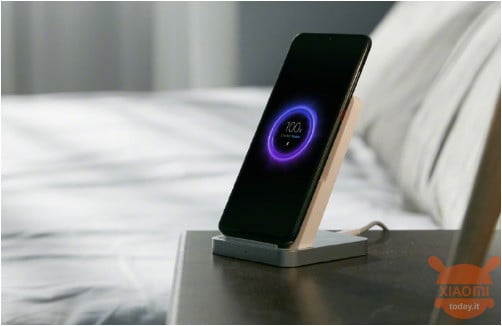 3. Xiaomi AIoT AX3600 Wi-Fi router 6
Neh this gadget maybe not really dedicated to Xiaomi Mi 10, but it could still increase its performance in the field of internet browsing, thanks to the new WiFi 6 technology. The router is equipped with 7 antennas and the Qualcomm IPQ8071A chipset takes care of everything. paired with 512 MB of RAM and 256 MB of memory. This is the first WiFi 6 router in the world and Xiaomi offers it to us. The model is the AX3600, a router that promises high-end performance and speeds up to 9,6 Gbps. One of the seven antennas on the router is a dedicated AIoT antenna with dual frequency support and provides speeds of up to 150 Mbps for IoT devices. The Xiaomi WiFi 6 router is priced at 599 yuan, around 79 euros.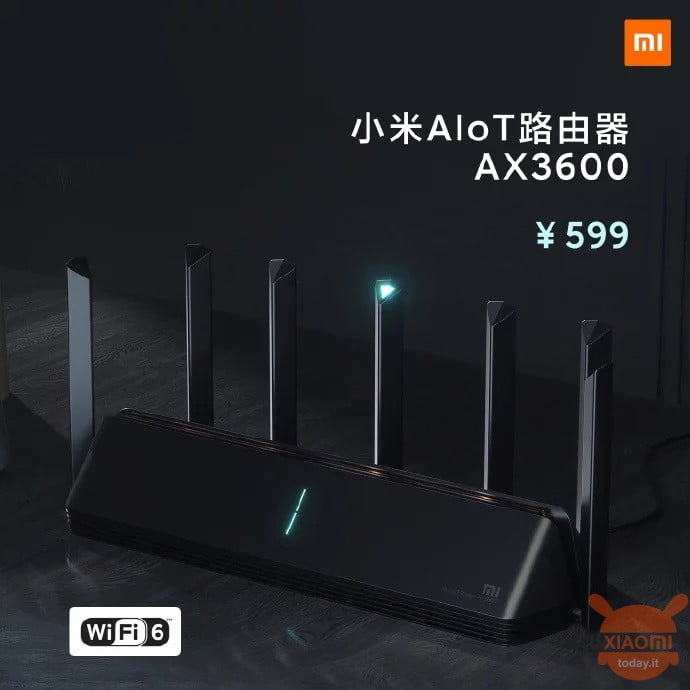 4. Air cooling fan for Xiaomi Mi 10
The new top of the range bring the best hardware out there, which is why many could delight in intense mobile gaming sessions. Although Xiaomi has guaranteed a good cooling system for its terminals, an accessory dedicated to the cooling system could become essential for intense gaming activities. Here, therefore, the company offers us a special air cooling fan that unlike other similar portable gadgets for smartphones, Xiaomi's proposal uses its own battery for operation. Therefore the USB Type-C port of your Mi 10 will be free to recharge the device or connect other accessories such as a Gamepad. The cooling fan for Xiaomi Mi 10 is priced at 129 yuan, about 17 euros at the current exchange rate.
Are you interested in OFFERS? Follow our TELEGRAM Channel! Many discount codes, offers, some exclusive of the group, on phones, tablet gadgets and technology.