Xiaomi Mi 11 Pro, although it is unique to China, it helps the environment. Said this way, it may seem absurd but in reality the brand has decided to collaborate with a large body that deals with marine environmental protection, in particular of the coral reef. The entity in question is called PADI and has collaborated with Xiaomi to raise funds for the protection of the largest living ecosystem. Like? With the sale of its new flagship in the Pro version. Let's go and see the details
PADI and Xiaomi collaborate: a part of the proceeds from the sales of Mi 11 Pro will be donated to the body that will create a charity fund for corals
Xiaomi is attentive to the environment and we also got to see it with One Paper Box. This time, however, he decided to act more concretely by taking sides with the seas and oceans. First of all, who he is PADI? It is an association that mainly deals with submarine excursions and trips: thanks to the trained team, users can discover the secrets of the seabed and also admire the barrier Reef. As we know it is in danger due to pollution and global warming but Xiaomi Mi 11 Pro will help the team in protecting the ecosystem

.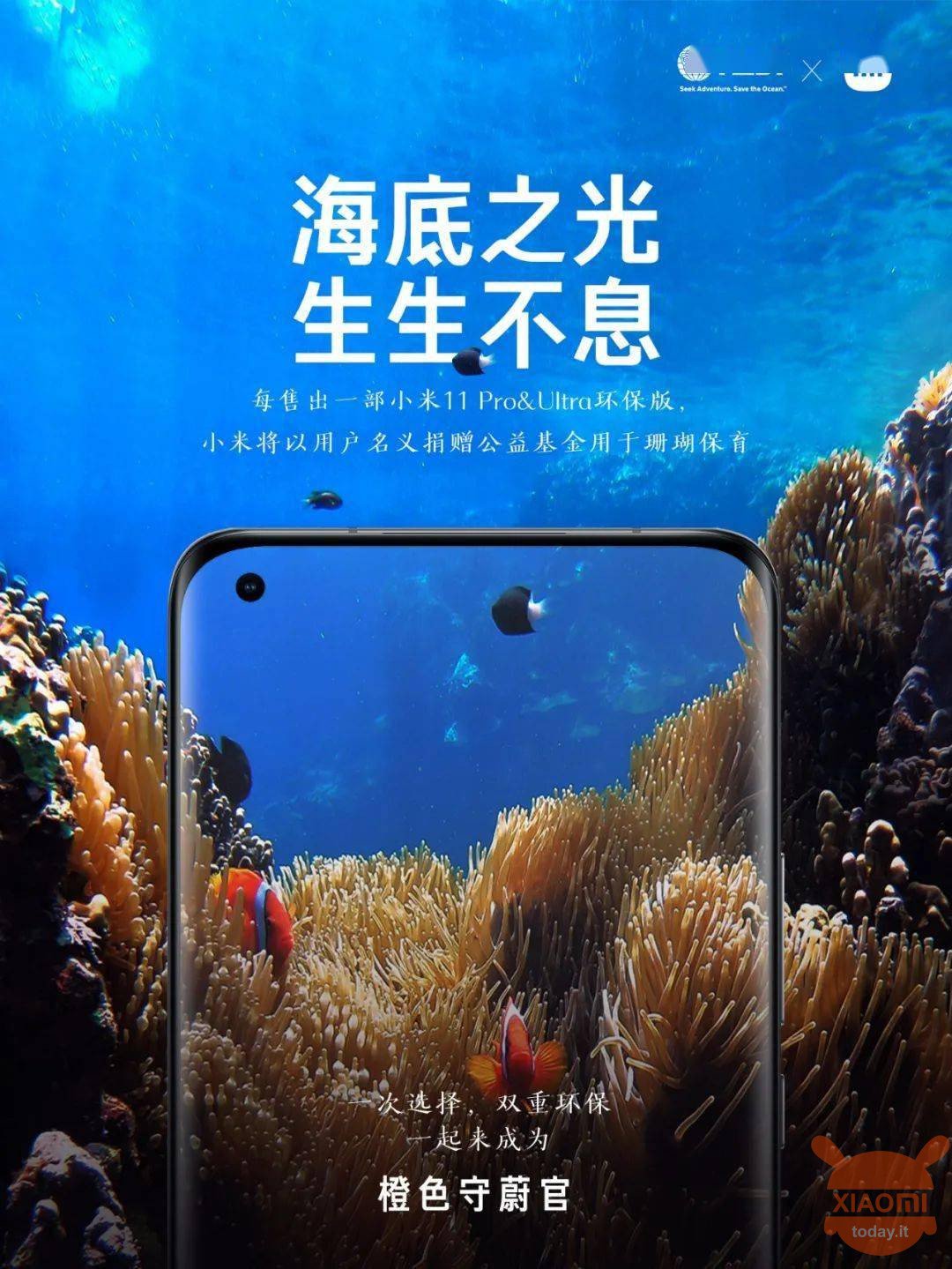 According to when communicated by Xiaomi itself, part of the proceeds from the sales will be donated to PADI which will be responsible for creating a "charity" fund for the protection of corals. But not only this: those who buy (in China) flagships will be entitled to a sort of certificate that will allow them to give a name to their coral. This fund will in fact also be used for "Plant" of new corals. This not only preserves the ecosystem but also helps it to grow.
Not everyone knows that Xiaomi Mi 11 Pro has also been in Italy, precisely in Montegrotto Terme in the province of Padua. Here is the swimming pool Y-40 The Deep Joy deepest in the world, where the device was tested. In fact, we recall that this is the first smartphone of the company to be IP68 certified and can withstand depths of up to 42 meters.
Buy on Amazon
727,90 €
available
26 new from 727,90 €
1 used from 831,00 €
Last updated on April 16, 2021 4:55 ⓘ
Are you interested in OFFERS? Follow our TELEGRAM Channel! Many discount codes, offers, some exclusive of the group, on phones, tablet gadgets and technology.