Are you interested in OFFERS? Be smart and subscribe to our Telegram channel! Lots of discount codes, offers, pricing errors on technology from Amazon and the best online stores.
Lo Xiaomi Mi 11 it is a bit difficult to disassemble and therefore to repair if necessary. This is what the technicians of iFixit after having completely disassembled the device. For the uninitiated, the iFixit team takes care of disassembling any type of electronic device, from PCs to smartphones for evaluate the degree of repairability. Basically through the teardown (not that of JerryRigEverything) you understand if the device in question can be opened and adjusted easily. Let's see what they have to say about Xiaomi's flagship.
The verdict is this: Xiaomi Mi 11 is repairable but it is quite difficult to dismember it properly and reassemble it as it was before. better than Samsung Galaxy S21 anyway
Xiaomi Mi 11 got a score 4 iFixit Repairability Index, which is the score created by the website to tell you how easy or difficult it is to repair a particular smartphone. The index ranges from 0 to 10, with 0 being the hardest and 10 the easiest to fix. Before seeing the teardown in detail we want to remember that the team creates special ad hoc tools for disassembly therefore it is never advisable to replicate what we see in the picture.
Xiaomi Mi 11's "adjustability" rating is not the best, but most high-end smartphones still don't shine in this sense. To ensure a exquisite design and hide the seams, it is common to use the glue, for example. It seems that in this device the story does not change, but the glue is a lot and this hinders disassembly and the ability to repair the device. An a is also usedHowever, it is not very difficult to remove and it is not necessary to apply so much force when opening the device.
Read also: Xiaomi Mi 11 Diamond Gift Box Edition released in China: an edition dedicated to girls
The part that pays more difficult act on the Xiaomi Mi 11 is his curved glass body, which requires special tools and is at high risk of breakage during repairs. Even the fingerprint sensor under the screen is problematic because it cannot be removed without taking off the entire display, which increases the risk of breaking the screen during the process.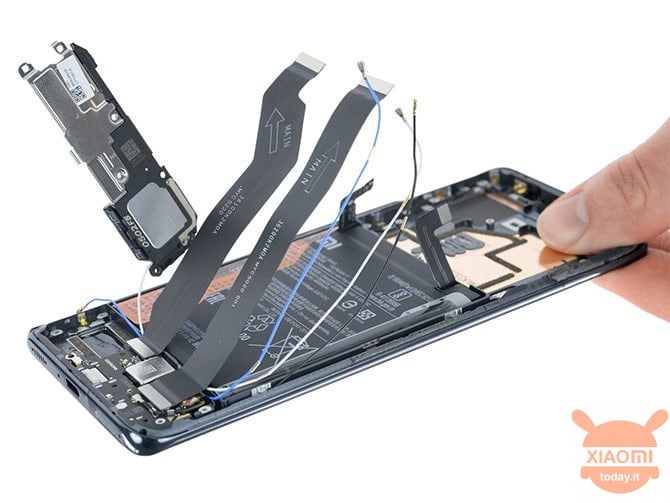 But there is one positive thing: it was only a screwdriver is needed to do all the work.
Buy on Amazon
€489,35
€799,90
available
62 used starting at € 489,35
to February 5, 2023 3:36
Last updated on February 5, 2023 3:36
Via | Android Authority