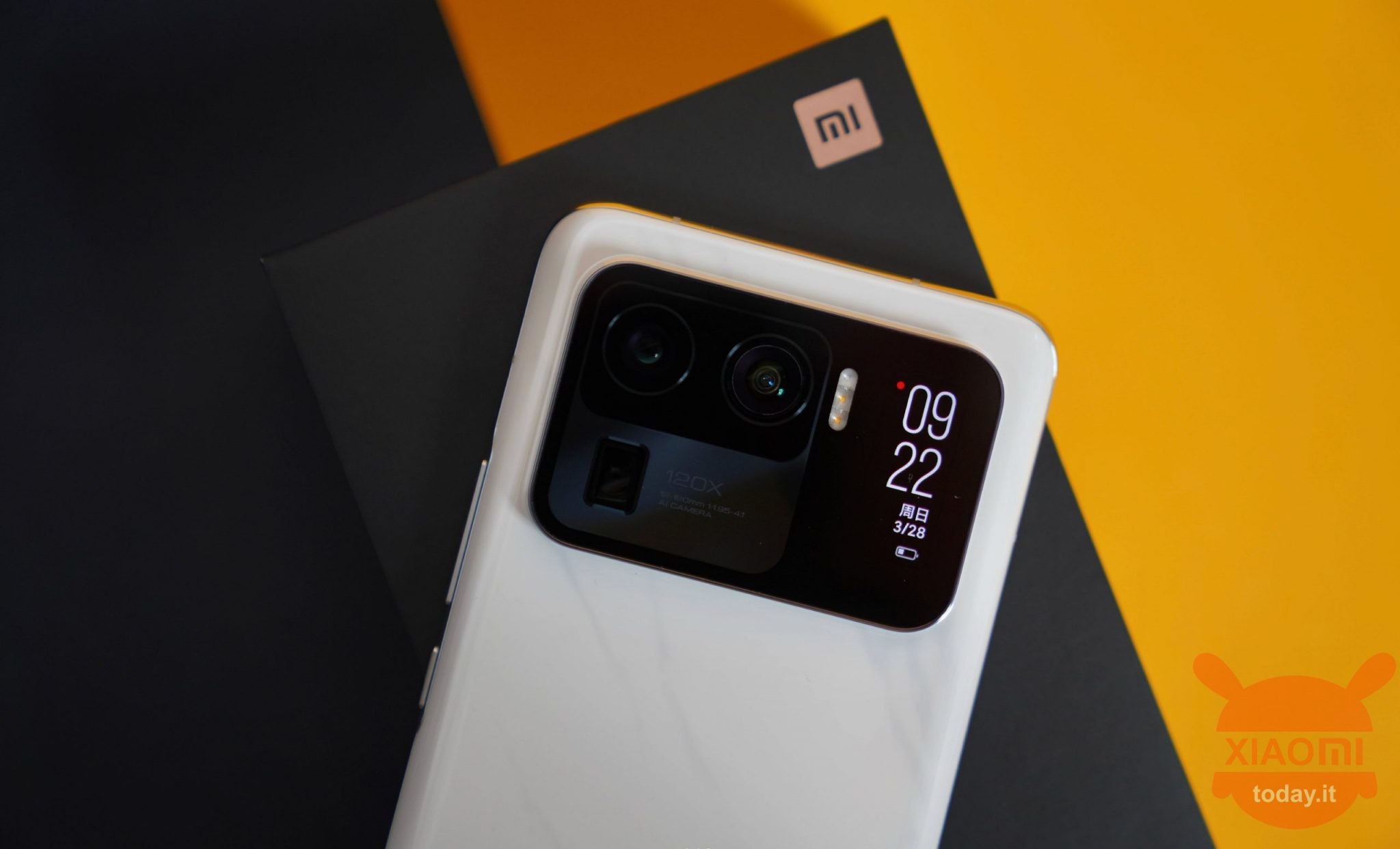 You know the secondary display of Xiaomi mi 11 ultra? Just the one placed on the back of the new flagship. Well, he is not a completely new device, indeed, it is a product of last year. During the interview with Lei Jun on Douyin (via Read) where the first features of the electric car emerged, the CEO himself revealed that the second display of the smartphone it is nothing more than a Mi Band 5. Or rather, the display of the famous smartband. However this should not confuse us: the features are not the same.
Xiaomi Mi 11 Ultra has a second display placed in the back of the body: Lei Jun has revealed what screen it is, he is an old acquaintance
As anticipated, in today's interview with Lei Jun, in addition to emerging the first details about Xiaomi's electric vehicle, information about the second display of Mi 11 Ultra. The new top-of-the-range device that is from poco become undisputed king of DxOMark has a Mi Band 5 on the rear. Perhaps someone had imagined it during the presentation a few days ago, but we could not imagine that it was really like this.
However, this implementation does not mean that all the "skills" of Xiaomi Mi Band 5 are those of the Xiaomi Mi 11 Ultra extra display. Rather, only a few have been made available and the reasons are easy to guess. Despite the thickness of the camera Bump are generous, there was no space to insert the whole egg (and we are sure that Xiaomi would not even have wanted all in all). Only the display was put into the smartphone. This, remember, allows you to view basic information such as date, time and weather.
But why do we say he used theart of recycling 2.0? Because in reality this screen is perfectly integrated with the cameras. While with the Mi Band 5 we cannot take pictures, with this mini display we can see in real time the shots we take.