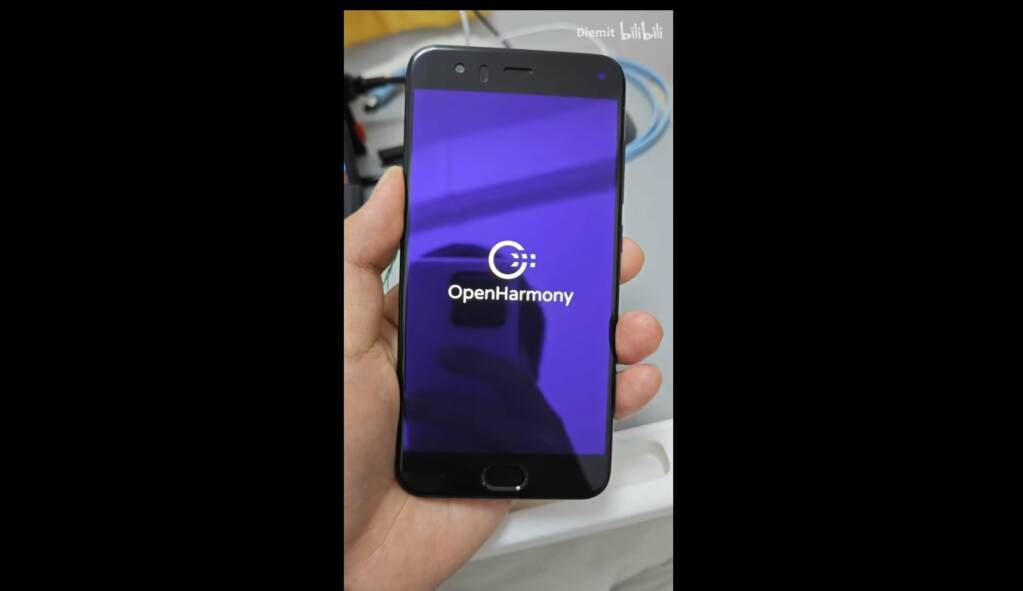 Are you interested in OFFERS? Be smart and subscribe to our Telegram channel! Lots of discount codes, offers, pricing errors on technology from Amazon and the best online stores.
Diemit, a self-taught developer of Huawei's open source operating system OpenHarmony, recently announced on Weibo (China's Twitter) that he has successfully ported the OpenHarmony system to the Xiaomi Mi 6 and realized the normal operation of the operating system on the Qualcomm Snapdragon chip platform.
Developer runs OpenHarmony on Xiaomi Mi 6, but the joys end there, the touch doesn't work!
According to developer Diemit, the current touch screen driver doesn't work properly, it can only boot and display the screen, but can't access the home screen.
The developer has also released a guide for porting OpenHarmony to the Xiaomi Mi 6, as he previously did for porting the OpenHarmony OS to the Raspberry Pi 4b. Diemit says it needs to confirm that the device can be unlocked and updated and that it uses a third-party recovery similar to TWRP to facilitate flashing. The OpenHarmony kernel is based on the standard Linux kernel 5.10 and 4.19 is no longer supported. When flashing, the device must have kernel source code 5.10 or later.
We note that in addition to Huawei's open source, the Xiaomi Mi 6 previously supported flashing Windows 11 on ARM operating system.
Recall that the Xiaomi Mi 6 was released in April 2017. The smartphone is equipped with a Qualcomm Snapdragon 835 processor, a 5,15-inch screen with 1080p resolution, 4/6 GB RAM and 64/128 internal memory GB. The device also had a built-in 3350mAh battery, supported 18W fast charging, had dual rear cameras, including a 12MP lens and a 12MP wide-angle lens with support for 2x optical zoom and anti- four-axis shake, while the front camera was an 8 megapixel sensor. Furthermore, the Xiaomi Mi 6 was also waterproof, had multifunction NFC, supported Dual Band WiFi, dual card dual standby and Netcom 4.0.
Prices on Amazon
€419,98
€468,90
available
12 new from 419,98 €
5 used starting at € 389,14
to June 4, 2023 6:03
Last updated on June 4, 2023 6:03